The new limited edition Ice Cream Candy shaped lip tint from the Korean brand Etude House is perfect for this summer☆
So cute you'll want to eat it! You can use the lip tint on your lips then display it in your bedroom♥ It's been a huge hit on Instagram♪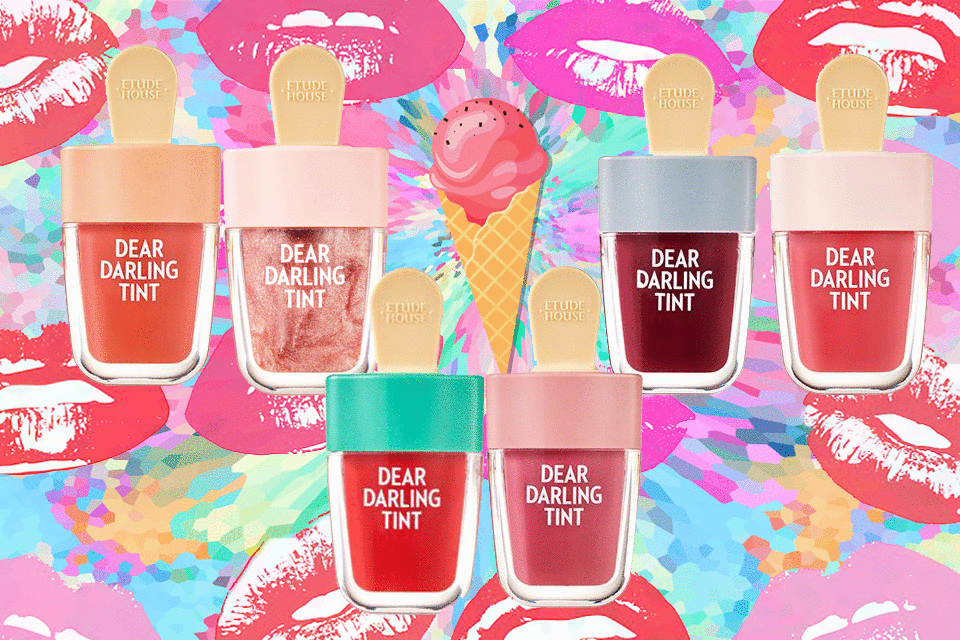 Dear Darling Water Gel Tint
There are 6 colours to choose from♡
Colours: 6 available (Azuki Bar, Peach Bar, Jewel Bar, Apricot Bar, Shark Red Bar, and Watermelon Bar)
Weight: 4.5g
Prince: 756円 (Incl. tax)
Release Date: 4th of August 2017
     ※Limited Release
A Fresh and airy texture
When applying, it naturally fills the vertical creases in your lips. The colour is refreshing and shiny☆
It contains fruit ingredients which leave your lips soft and moisurised~
The tint contains soapberry extract*  which hydrates the lips and protects them from drying. It leaves your lips feeling fuller and bouncy!
*Sapindus Fruit Extract
The ice cream motifs are perfect for summer~
The ice cream shaped packaging has a sweet feeling, and the fruity scent matches perfectly ♥
The light colours spread and melt onto your lips, leaving your lips feeling cute and refreshed!
Online Shop: http://www.etude.jp/
Instagram: etudehouse_jp
Twitter @etudejapan (JP)
Facebook http://www.facebook.com/etude.jp
The world's most popular colour is PK006♡This jewel colour leaves your lips sparkling♪
What colour do you like♡Check out this Ice Cream Tint review☆
【ETUDE HOUSE】It's like ice!! New Water Gel Tint Review♡/DearDarlingWaterGelTint
Etude House Summer Dear Darling Water Gel Tint Review (Limited Edition) | Q2HAN
[ENG] CUTE AF!  Ice cream tints swatches + review | Soo Beauty