Harajuku icon Haruka Kurebayashi is coming to London♪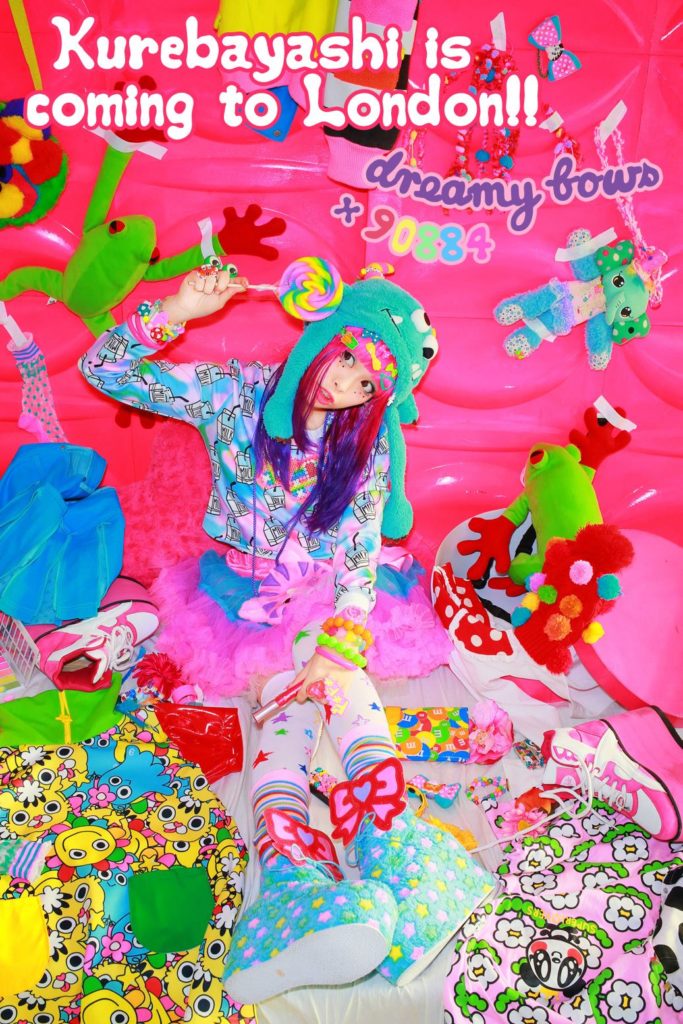 The UK kawaii import store Dreamy Bows have announced that they are collaborating with Haruka Kurebayashi, a Harajuku decora girl who is famous worldwide for her flashy fashion!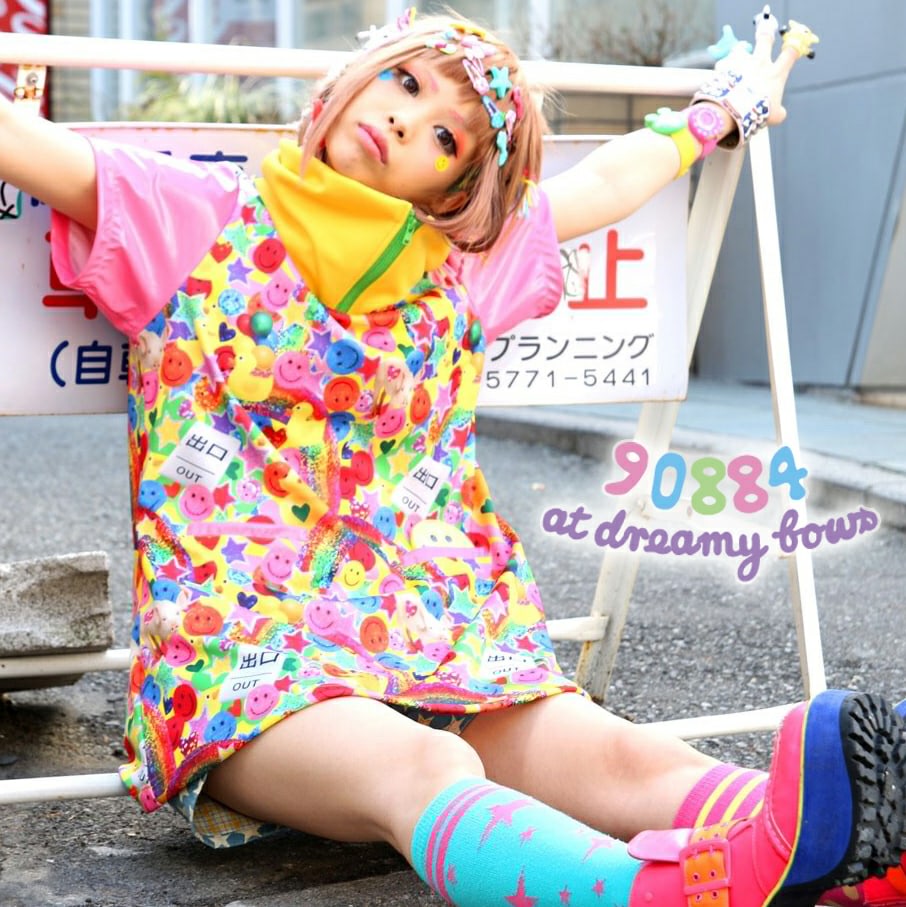 Alongside this unique collaboration, Dreamy Bows are bringing Kurebayashi to the UK to visit her fans at the London event, Hyper Japan♥ Today we'll showcase the collab items and all the exciting events happening in London☆
Who is Haruka Kurebayashi?
Haruka Kurebayashi, also known as 90884, is a Harajuku style model and entertainer who is famous for her bright and unique fashion☆
She wears Decora, a style which uses rainbow colours and layers of accessories.
She has appeared as a regular model in KERA magazine, and also models for pop brand Listen Flavor!
She is also a regular on makeup channel KAWAII PATEEN. Recently she has started her own YouTube channel, "Kurechannel", where she posts lots of cute videos♪
★Introduction★Kurechannel Start! ₍₍ (ง ˙ω˙)ว ⁾⁾
Instagram > https://www.instagram.com/kurebayashiii/
YouTube > https://www.youtube.com/channel/UC-I8KW58V7sRItYc5TQLYrg
Twitter > https://twitter.com/90884
Facebook > https://www.facebook.com/Kurebayashi90884/
She will be visiting the UK with Dreamy Bows!
Dreamy Bows is a UK store that imports kawaii clothing from Japanese brands. They already stock Listen Flavor, Chocomint, KOKOkim, and Sailor Moon ♥ Recently they announced that they are the official UK stockist of the iconic Harajuku brand 6%DOKIDOKI~
Their 6%DOKIDOKI items will debut at Hyper Japan, alongside the new Kurebayashi collab and 90884 items ♡
There will be a Dreamy Bows fashion show as well as a style transformation, where a volunteer model will be transformed into a Harajuku girl by Kurebayashi!
♡Kurebayashi Meet & Greet♡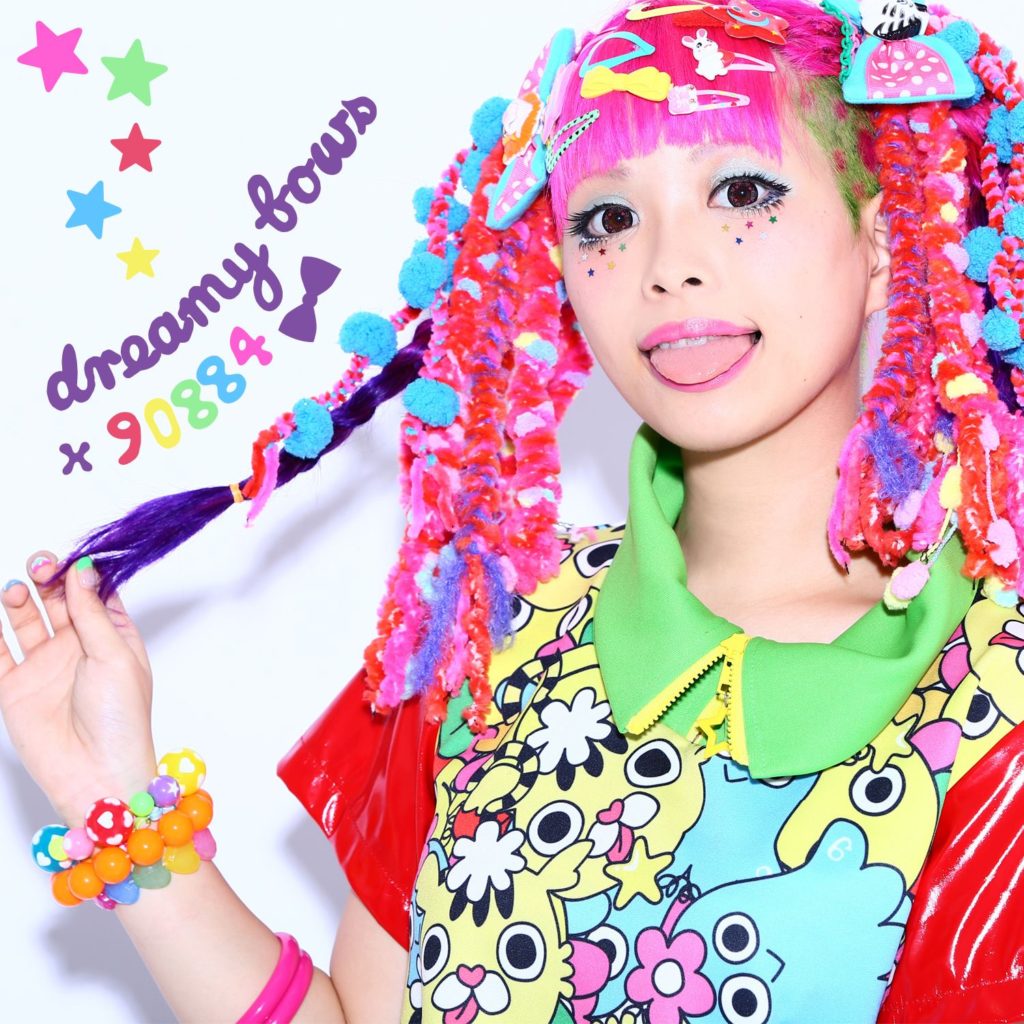 You can meet Haruka Kurebayashi at Hyper Japan! There will be a meet & greet on all three days, with various slots to fit around your schedule. Tickets cost £8 and you will recieve:
♥ A one-on-one meeting with Haruka Kurebayashi!
♥ A polaroid picture with Kurebayashi, which will be signed and decorated!
♥ 2 free 90884 x Dreamy Bows gifts!
The meet & greet schedule is as follows:
•Friday (14th July): 3.30pm – 4.30pm




• Saturday 1 (15th July): 11:30am – 12:30pm




• Saturday 2 (15th July): 4:30pm – 5:30pm




• Sunday (16th July): 2:30pm – 3:30pm
Ticket>Buy Dreamy Bows Kurebayashi Meet & Greet at HYPER JAPAN at Dreamy Bows
The new collab items are designed by Kurebayashi ♡
The collab items are an adorable mix of dreamy and pop, and feature illustrations designed by Kurebayashi! These are super limited and won't be available anywhere else♪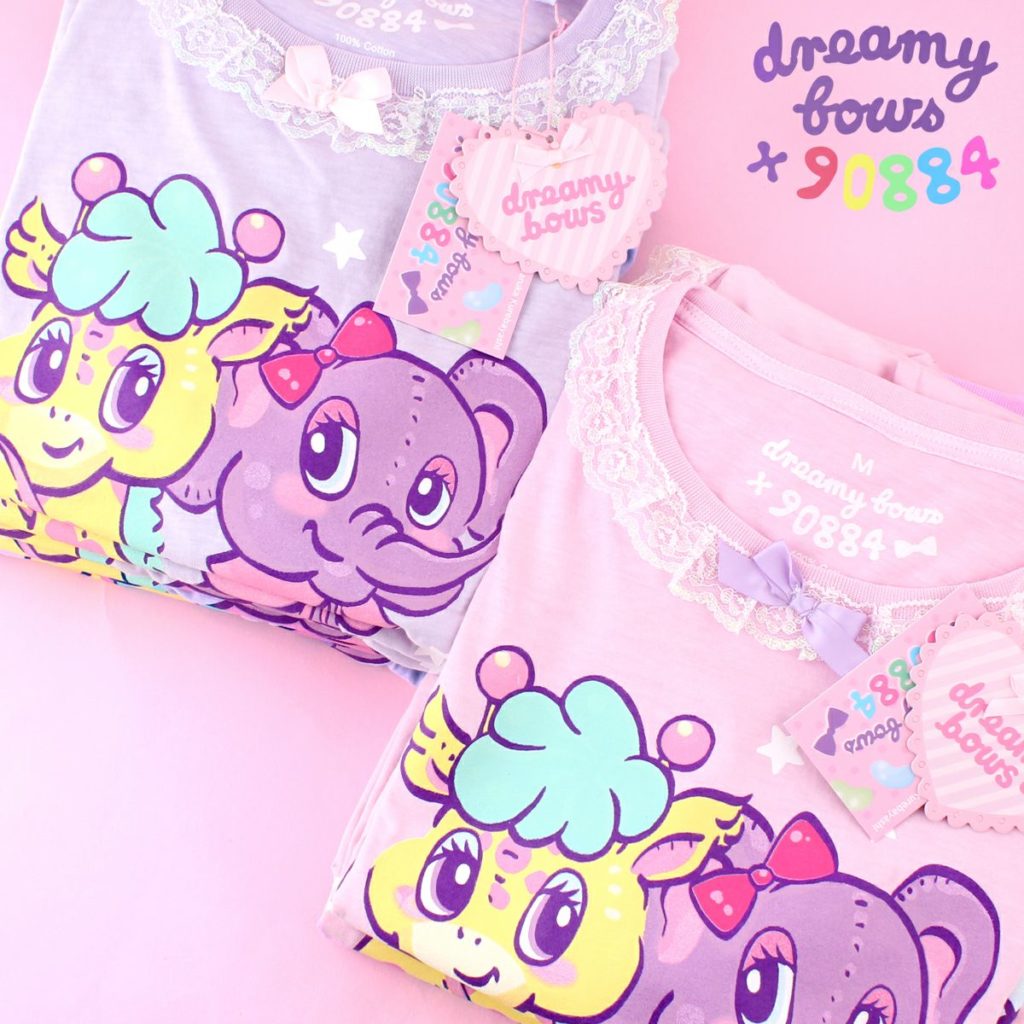 Dreamy Bows x 90884 Cutsew – Available in sizes S-L ♡ It features a cute giraffe and elephant~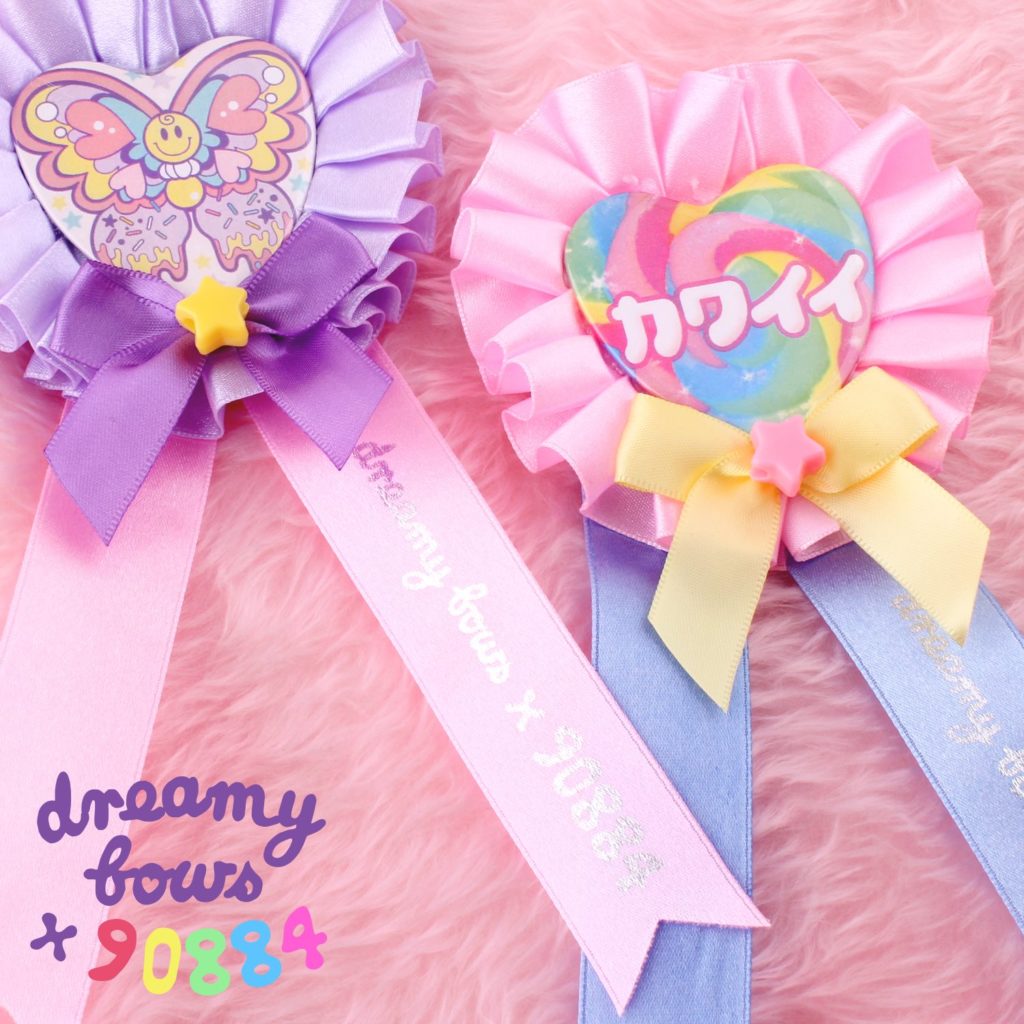 Dreamy Bows x 90884 Rosette 2-Way Clip ♡ These are perfect for candy themed coords♪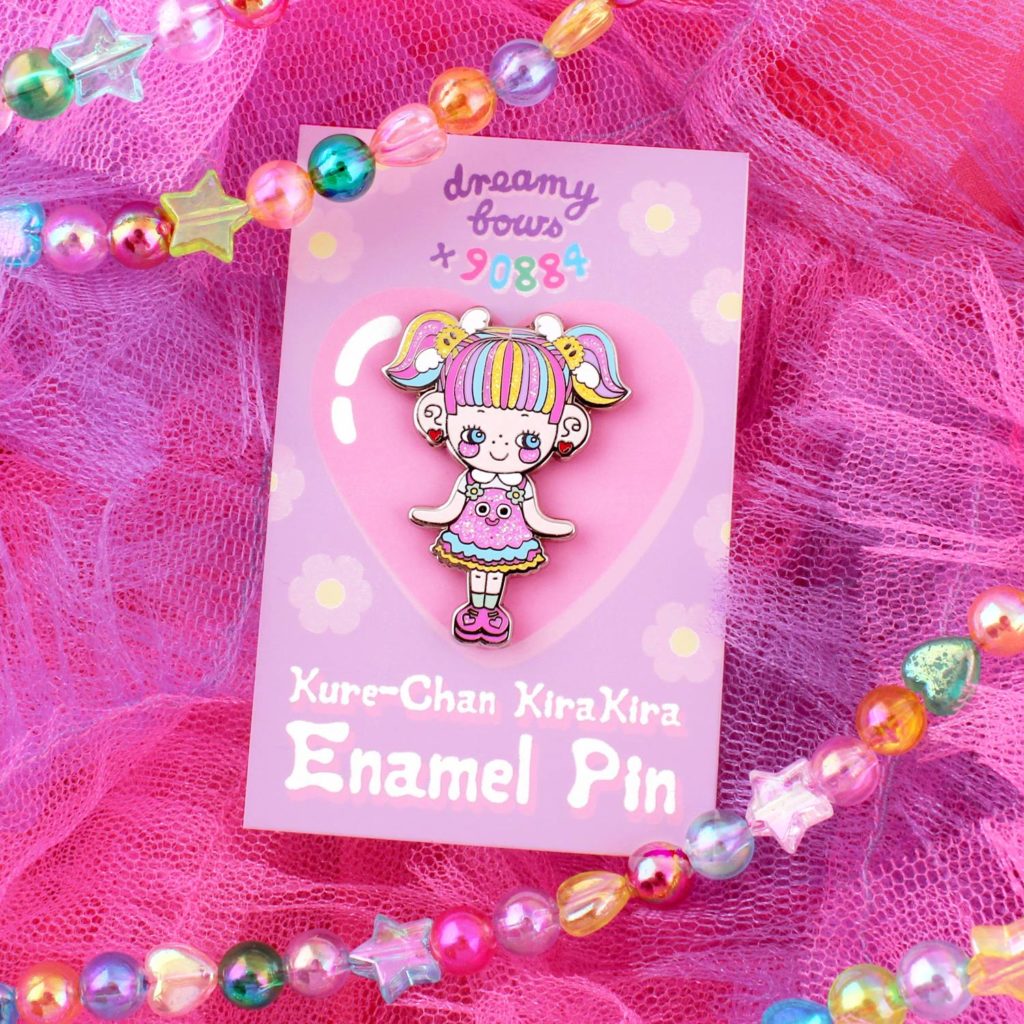 Dreamy Bows x 90884 Kure-chan Kirakira Enamel Pin♪ This pin features a tiny Kurebayashi to pin to your clothing~ (くれちゃんキラキラエナメルピン)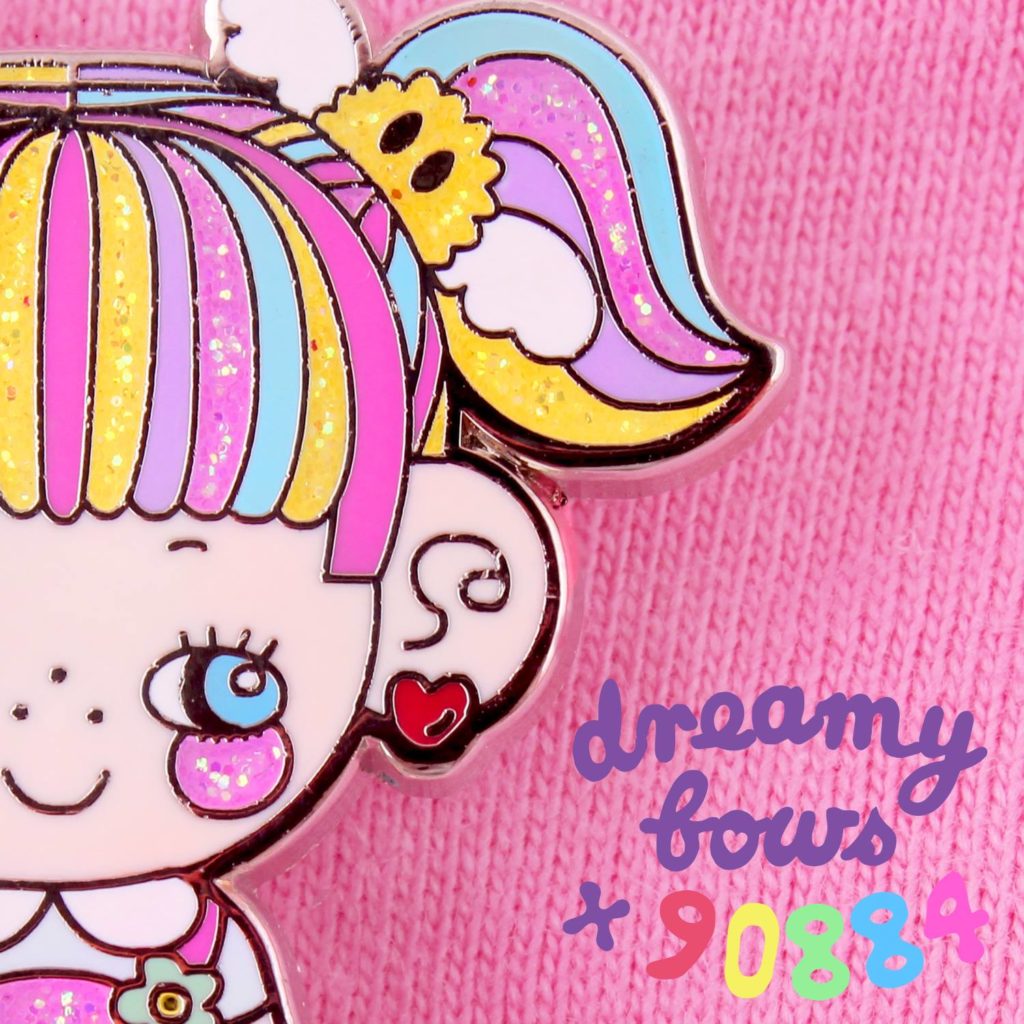 Dreamy Bows x 90884 Kure-chan Kirakira Enamel Pin♪ The pin even sparkles!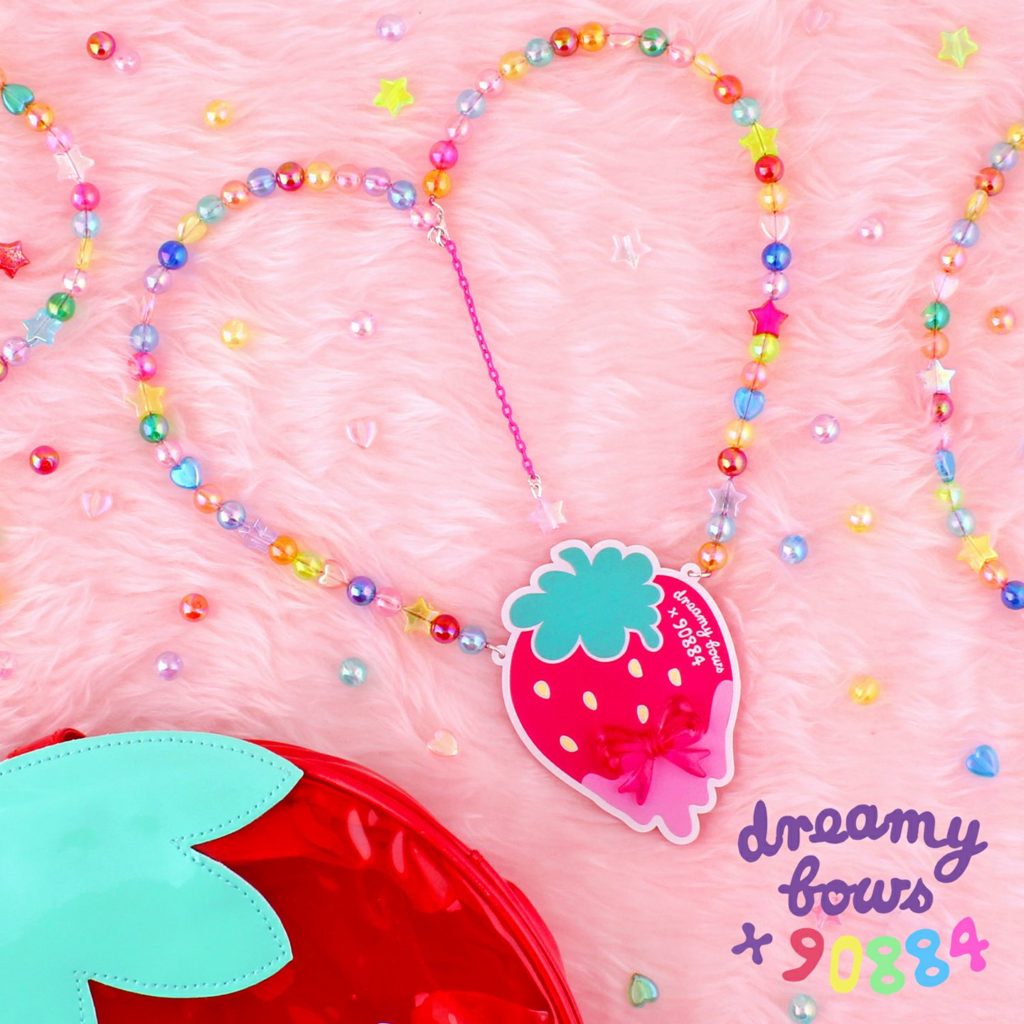 Dreamy Bows x 90884 Juicy Strawberry Candy Necklace♪ (ジューシーいちごキャンディーネックレース)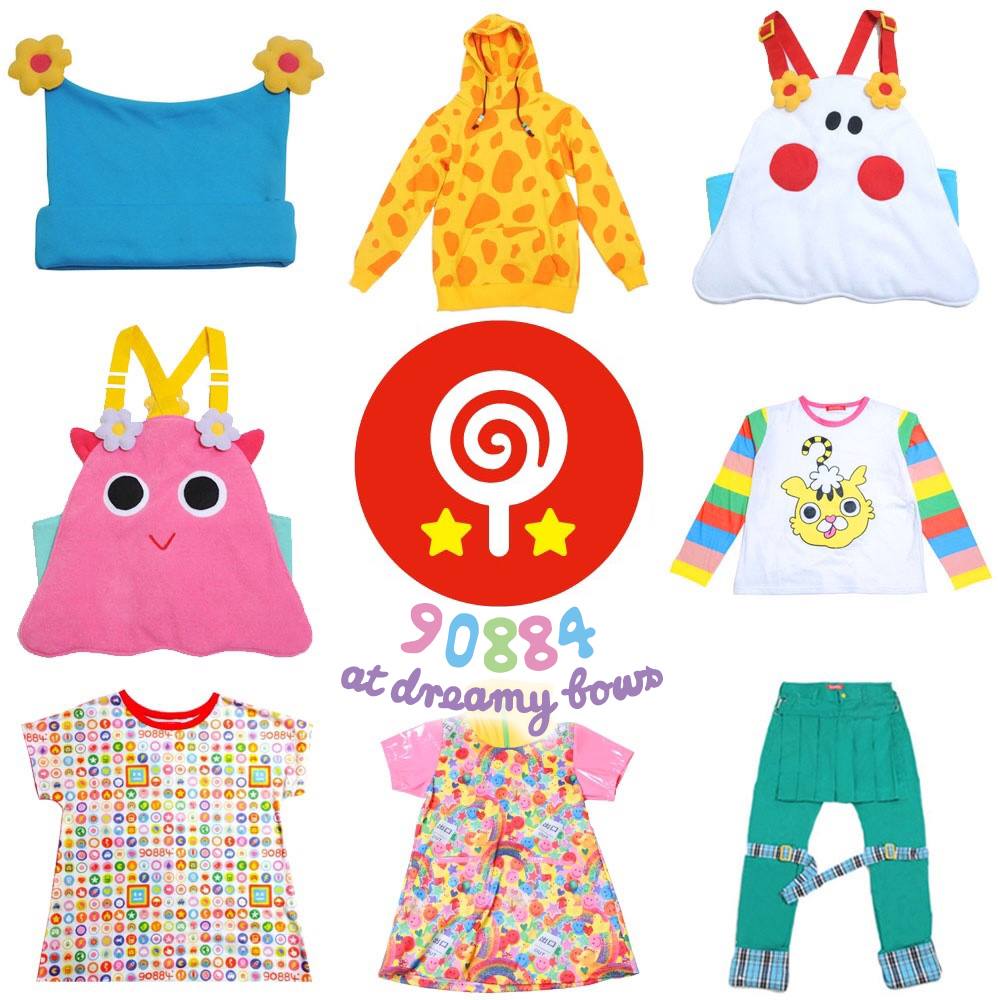 Kurebayashi's original brand 90884 will also be available to buy for the first time in the UK at Hyper Japan!! If you can't make it to the event, don't panic! They will be available on the Dreamy Bows website after Hyper Japan☆
What is Hyper Japan?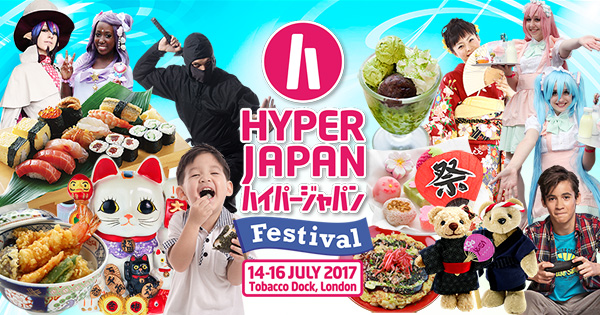 Hyper Japan is a Japanese Culture event being held in London, UK from the 14th of July until the 16th of July. It is held twice a year and previous guests have included Momoiro Clover Z, Dempagumi.inc, Yun*chi, and Broken Doll. It has become one of the most popular Japanese Culture events in the UK!
This year the guestlist includes idol group Mousou Callibration, Harajuku band Mujuuryoku Cookie, chiptune artist TORIENA, and EDM group REOL♪
For more information check the official website☆
Not enough kawaii? There's an afterparty too♪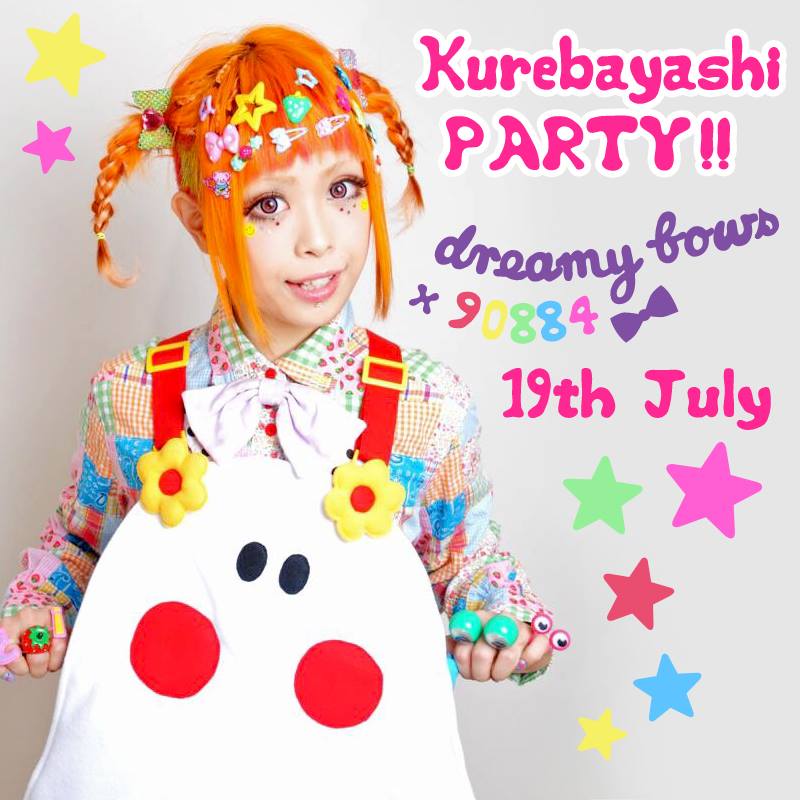 If you're left wanting more kawaii fun after Hyper Japan, then make sure to attend the Kurebayashi PARTY on the 19th of July! It will be held at the Artbox store in Covent Garden♡
Tickets are super limited, so make sure to get one soon! Tickets can be bought at the Hyper Japan booth, or on Dreamy Bows' official webstore. You will also recieve one for free if you spend over £60 on items at the Dreamy Bows booth at Hyper Japan (must include a 90884 x Dreamy Bows item)♪
☆Kurebayashi Party☆
• Date: Wednesday 19th July, 2017




• Time: 6pm – 9pm




• Location: ARTBOX Covent Garden – 44 Shelton Street, London, WC2H 9HZ
Check out the other goodies available at Artbox♪
https://www.instagram.com/p/BWC1gKggqdW/
https://www.instagram.com/p/BTHCyt9D290/
So many cute products!(*´▽`*)
Kurebayashi's message to her UK fans☆
Decora model Haruka Kurebayashi has filmed a message for her fans in the UK! Her English is so good♡
★Vlog★I left Japan for London!
https://www.instagram.com/p/BVSz_6Flr3w/?hl=en
She is already in the UK and posting adorable photos! Make sure to follow Kurebayashi on Instagram for regular updates♪
https://www.instagram.com/p/BWY-znqjPXS/?hl=en
https://www.instagram.com/p/BWdBVfTDCq-/?hl=en
https://www.instagram.com/p/BWbd8yGjtZK/?hl=en
We will be posting an event report with exclusive pictures after Hyper Japan, so look forwards to it♡