☆『KIKI2』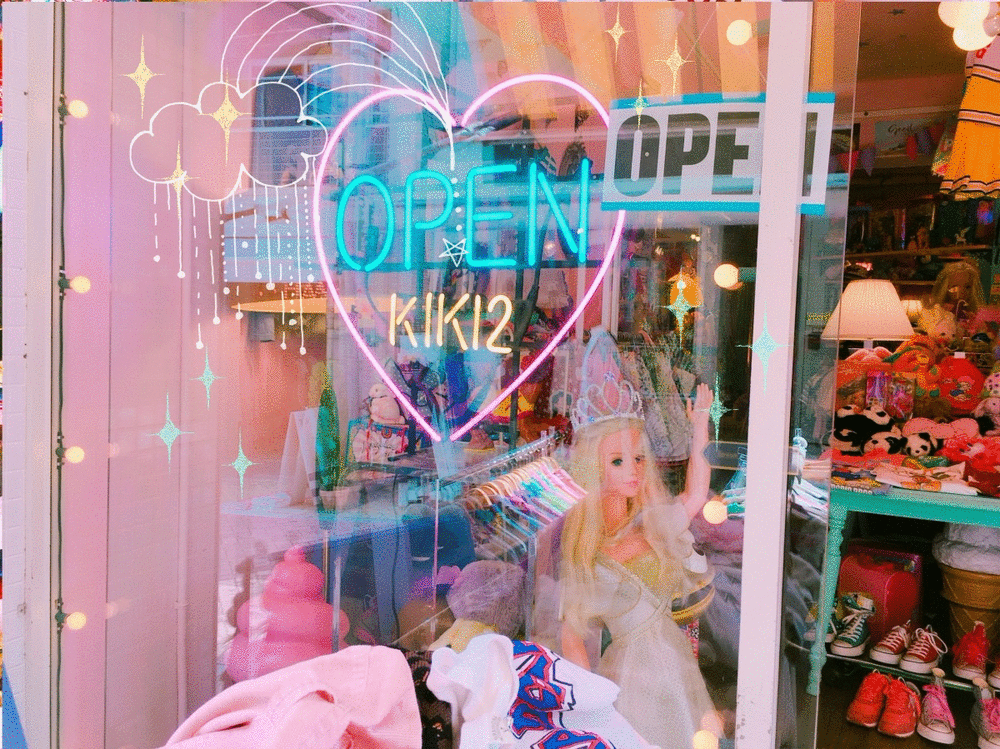 This neon heart sign marks a landmark shop in Koenji♡
With a concept of a "Barbie Doll House!", KIKI2 is a vintage store with a barbie theme☆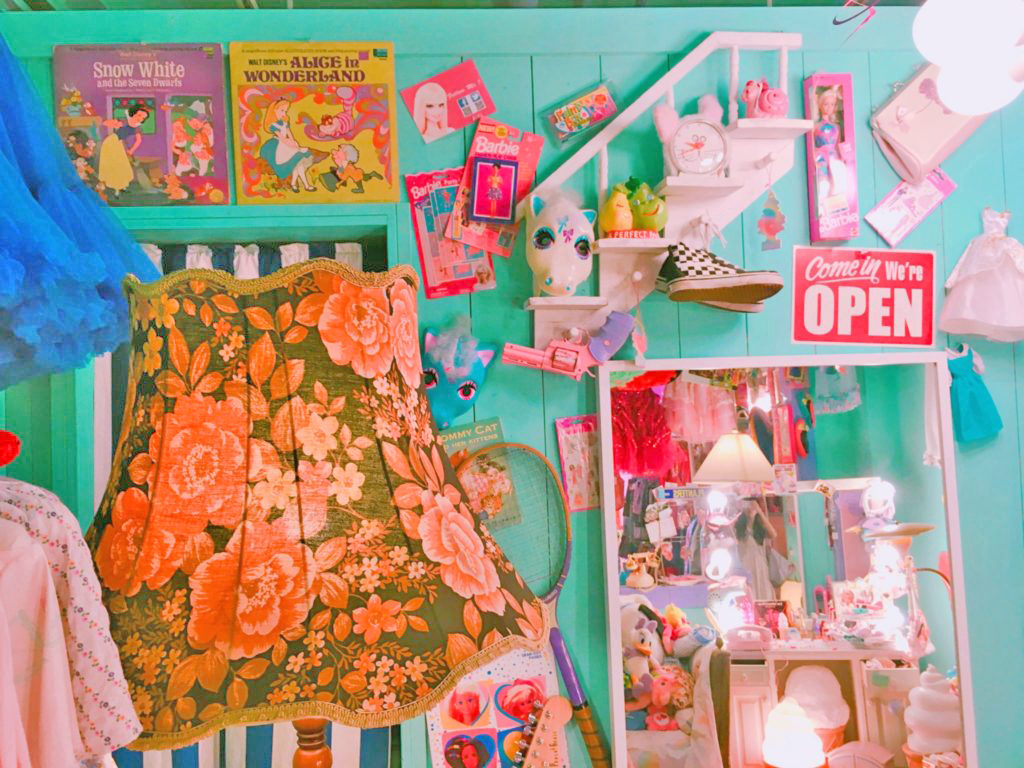 There are 3 different KIKI stores in Koenji♡The American vintage clothing store KIKI, the American retro toyshop "Kiarry's", which stocks loads of adorable toys and miscalanious goods! Read more about Kiarry's here ☆⇒アメリカンでPOPな雰囲気がかわいい♡高円寺の古着屋『KIKI』&おもちゃ屋『Kiarry's』
☆What is Koenji's Fashion Store "KIKI2"?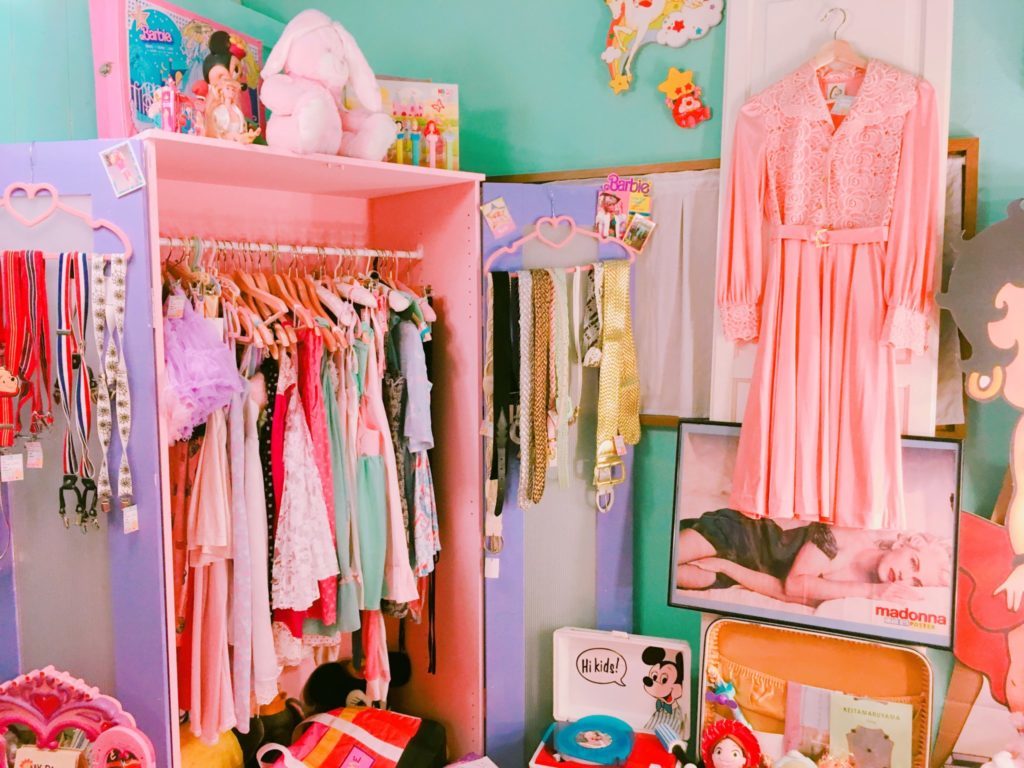 KIKI2 can be found by searching for a signpost featuring a redheaded girl, and it is only 30 seconds away from the clothing store KIKI! KIKI2 is an adorable vintage shop filled with pastel colours and looks like a dreamy Barbie bedroom♡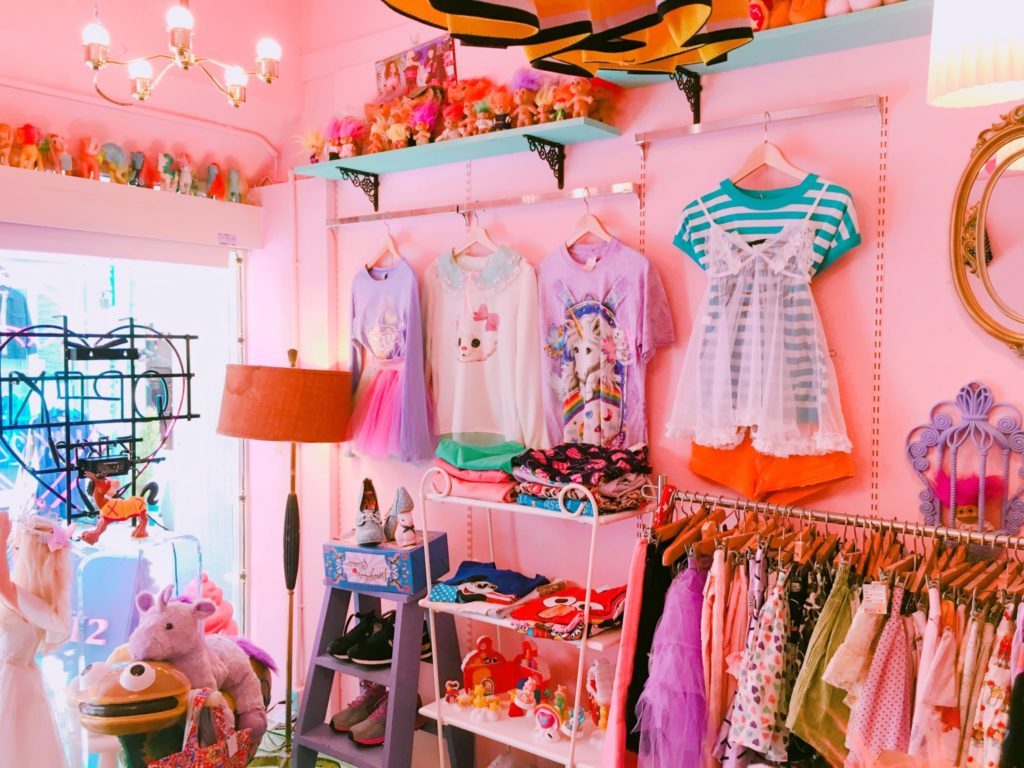 KIKI and it's sister store Kiarry's both opened in 2013 ♡ They have become hugely popular with trendy fairy kei, yumekawa, and lolita fans, who adore their princessy, girlish items☆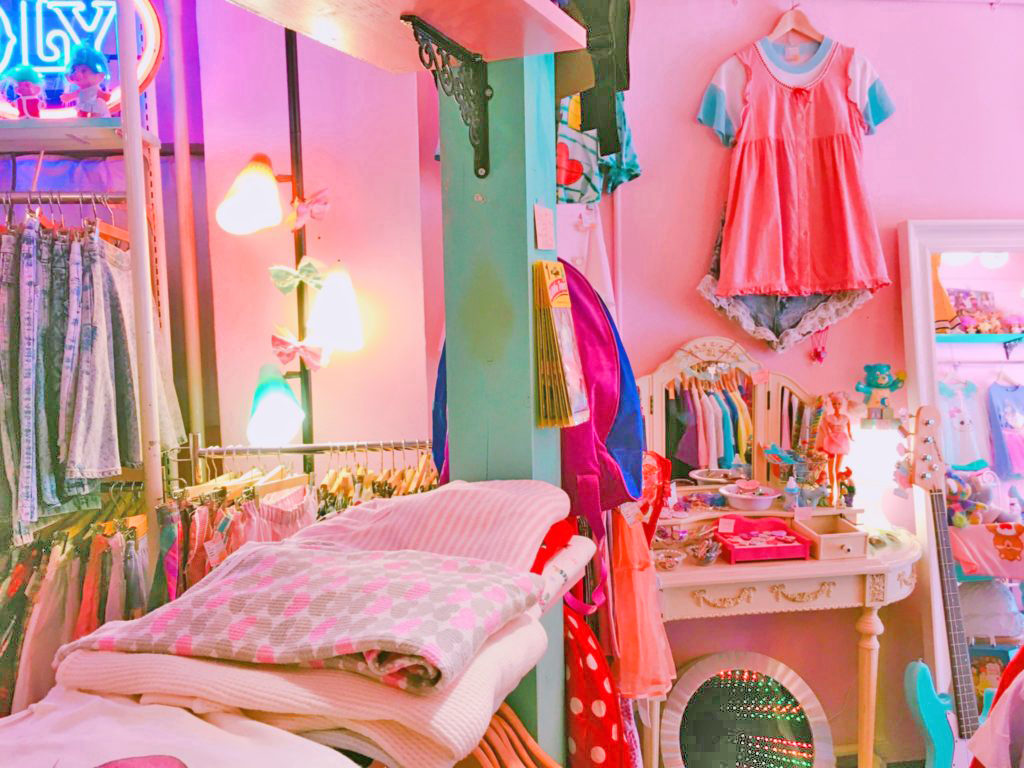 You can find items from Korean brand NEONMOON here too♪ (Availability will vary depending on when you visit)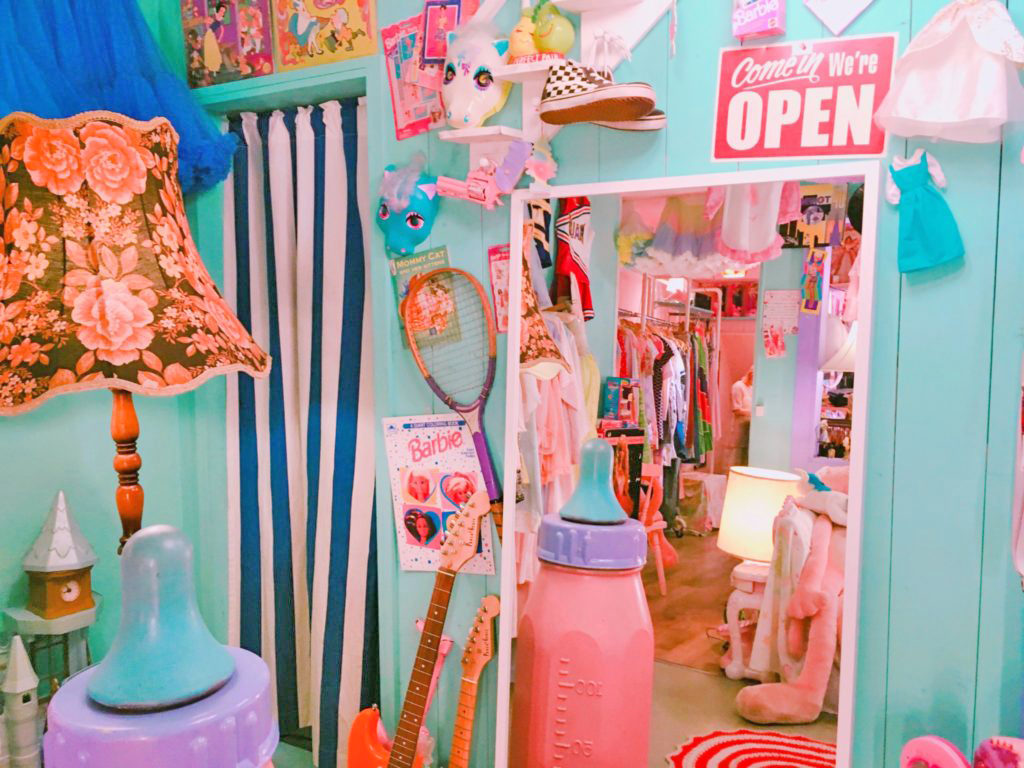 The shop carries lot's of imported vintage toys, dainty lingerie, and pastel clothing♡ There are also select items from Japanese and overseas indie brands♪
☆The back area is like a doll house!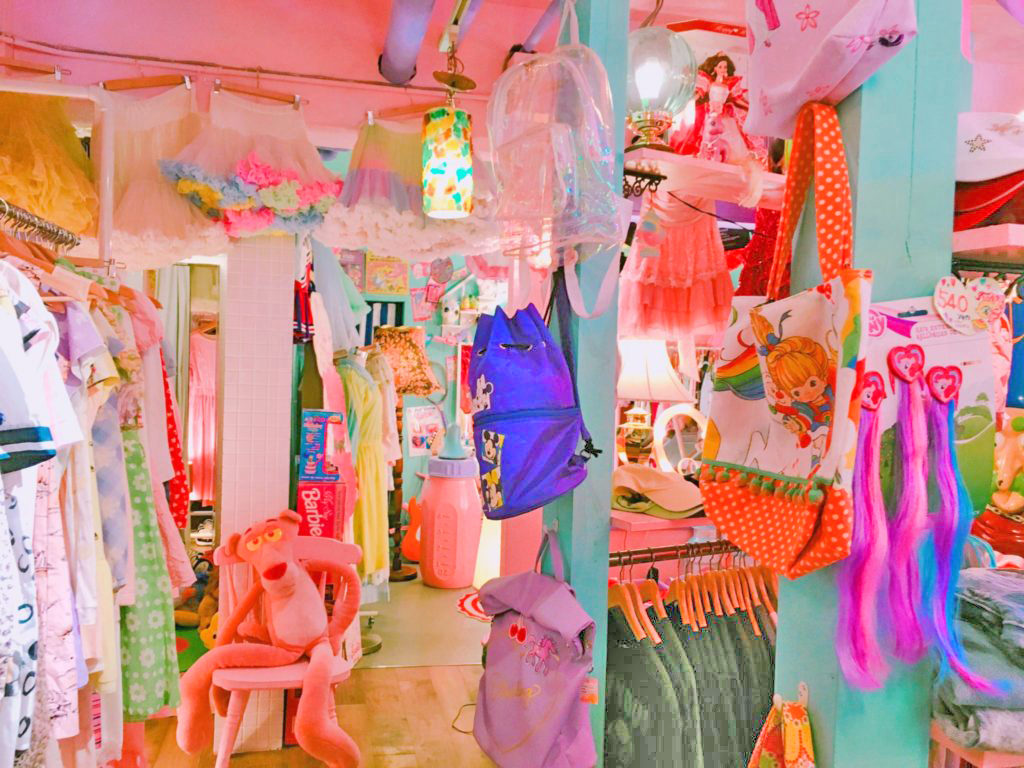 Towards the back of the shop is like getting lost in a doll's house and entering a new, fancy world♡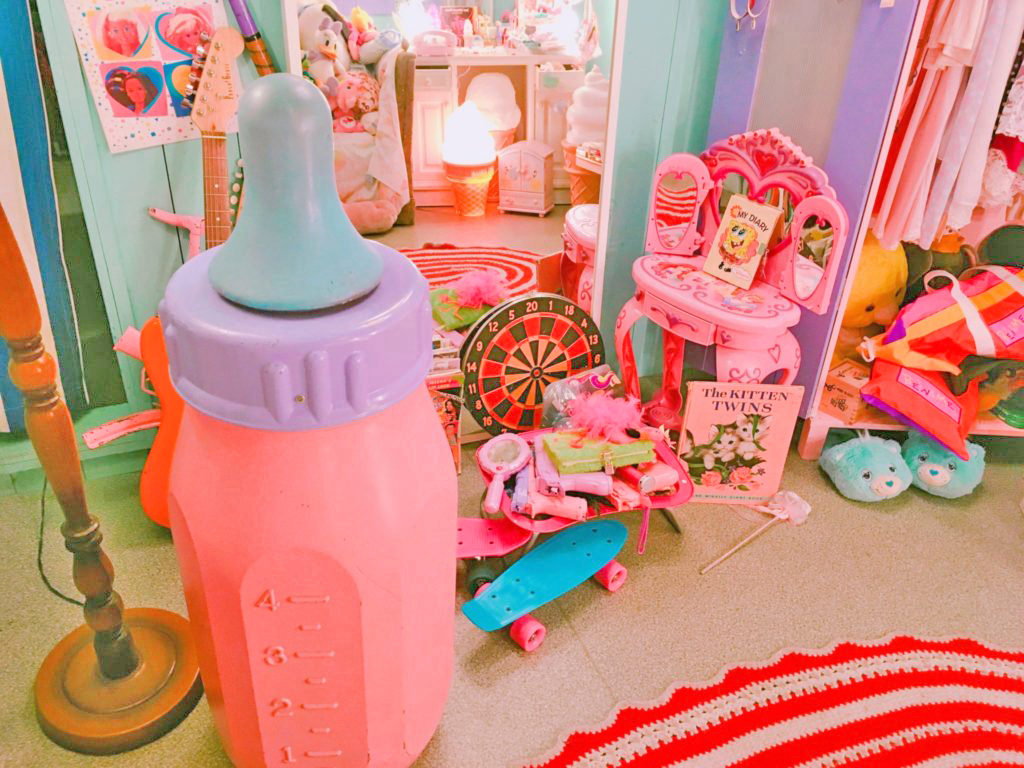 This baby bottle has appeared all over magazines and on the social media of popular Harajuku models♡ They're super photogenic!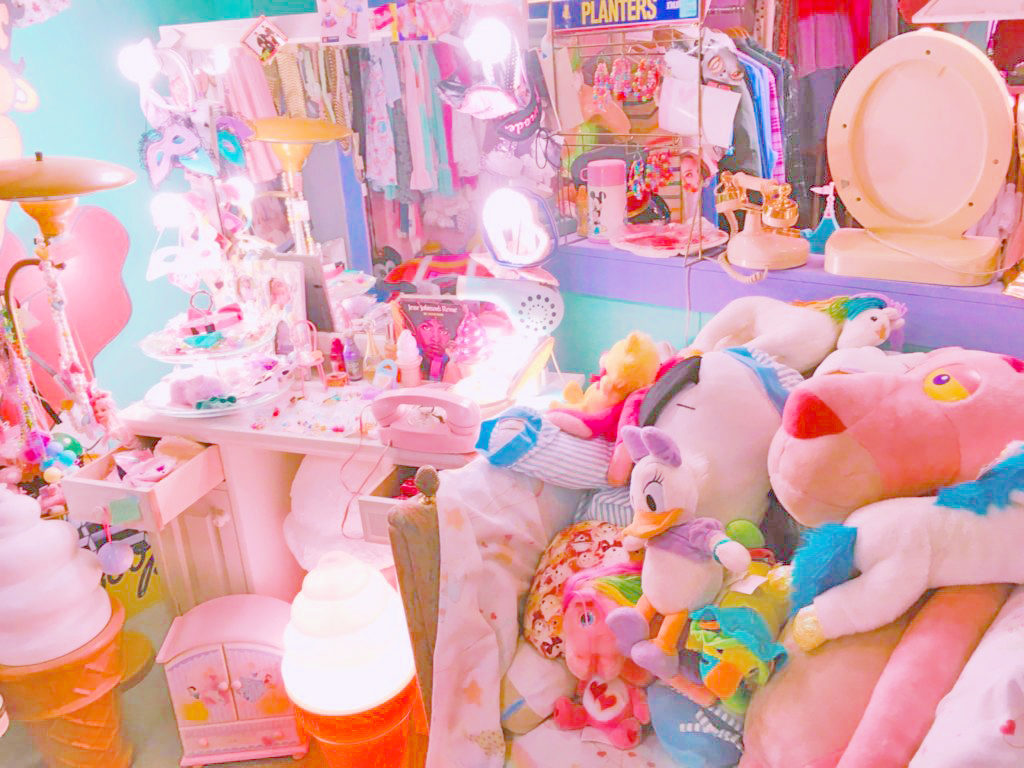 This dresser looks like a hollywood actresses☆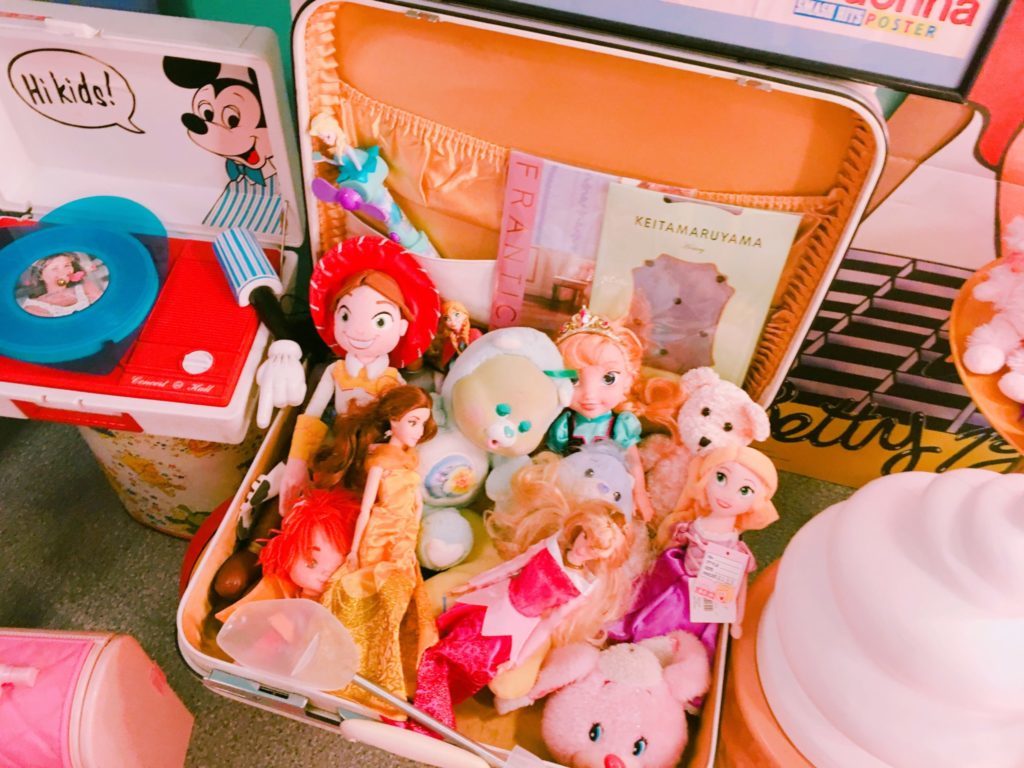 This trunk is stuffed with toys…!♡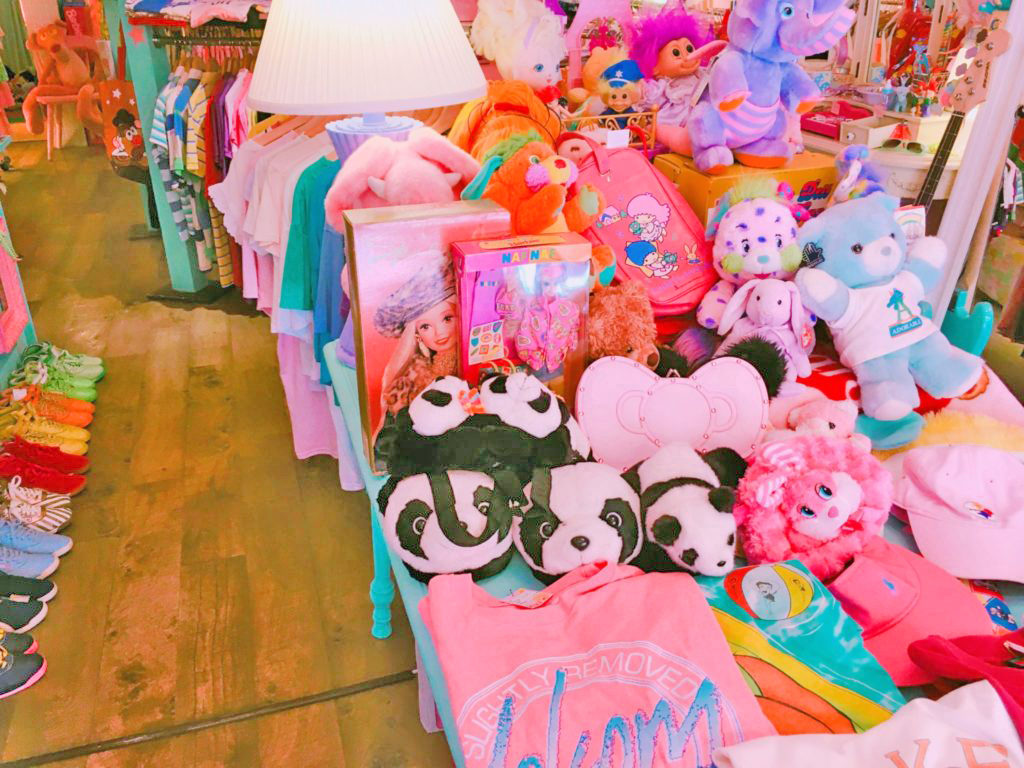 There are so many cute import goods including a princess dresser, Spongebob goods, Care Bears, and more♪It's so dreamy☆It looks like an a child's room♡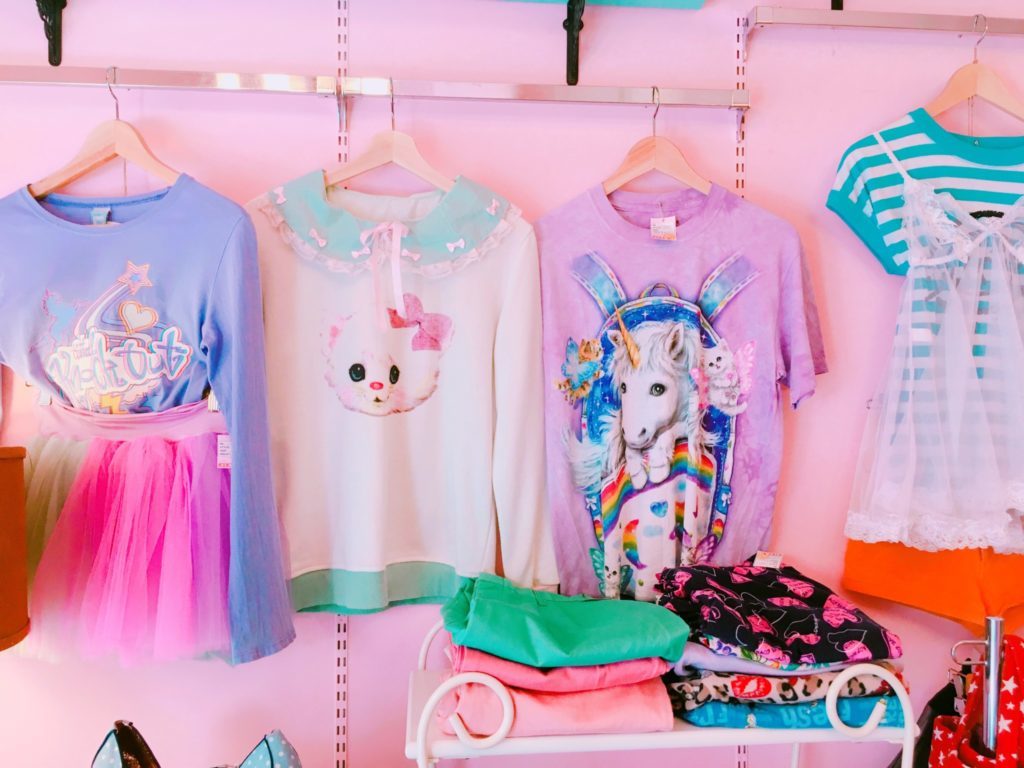 With dresses, tshirts, skirts, belts and more, it's the ultimate dreamy closet♡
The fluffy tutus and romantic dresses are so cute ♪Wouldn't it be wonderful to live in here♪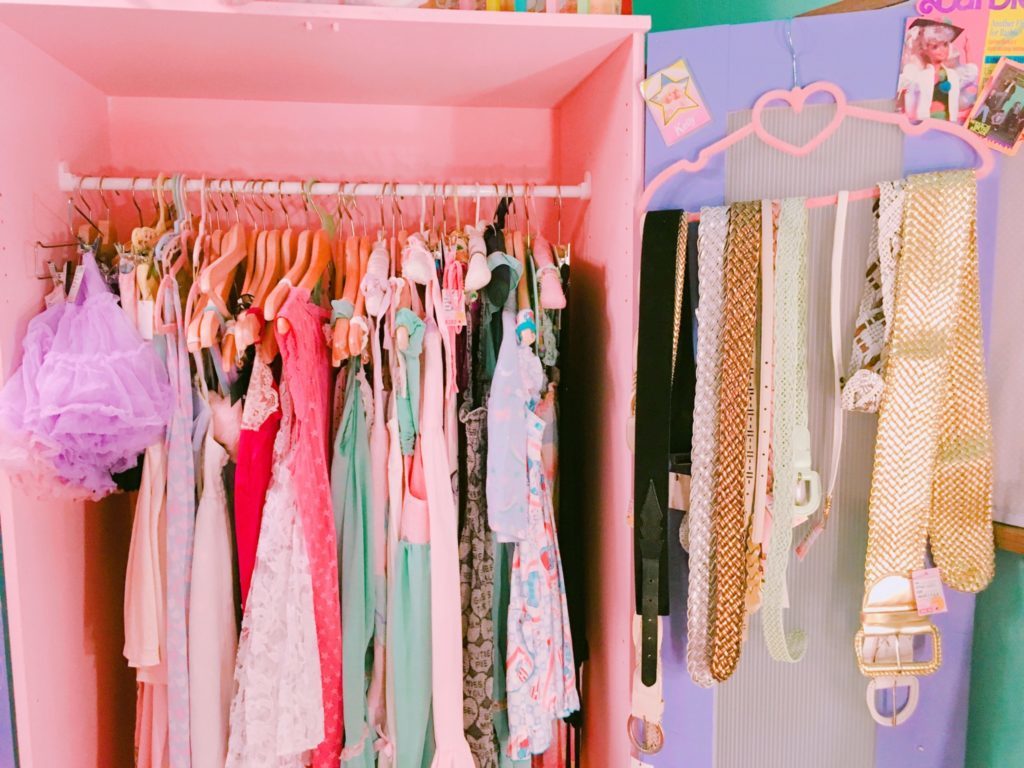 The sheer, pastel, ofero style lingerie has been a hit with customers♡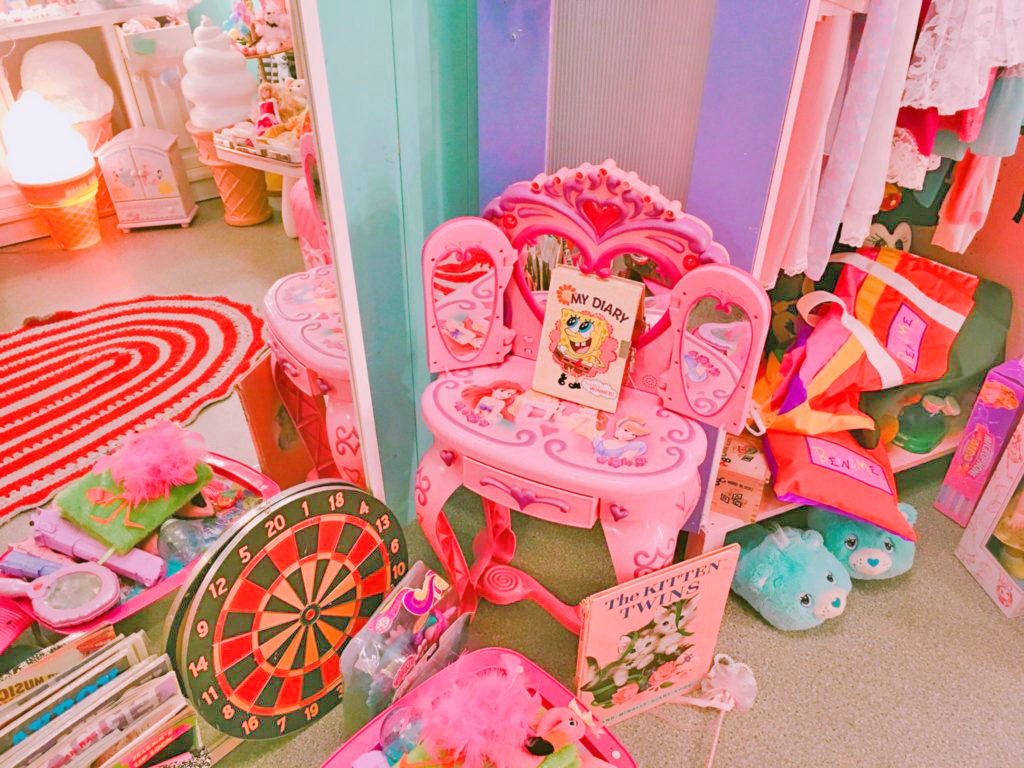 Look at the cute princess castles and toy houses found at the back♡It's like an amusement park☆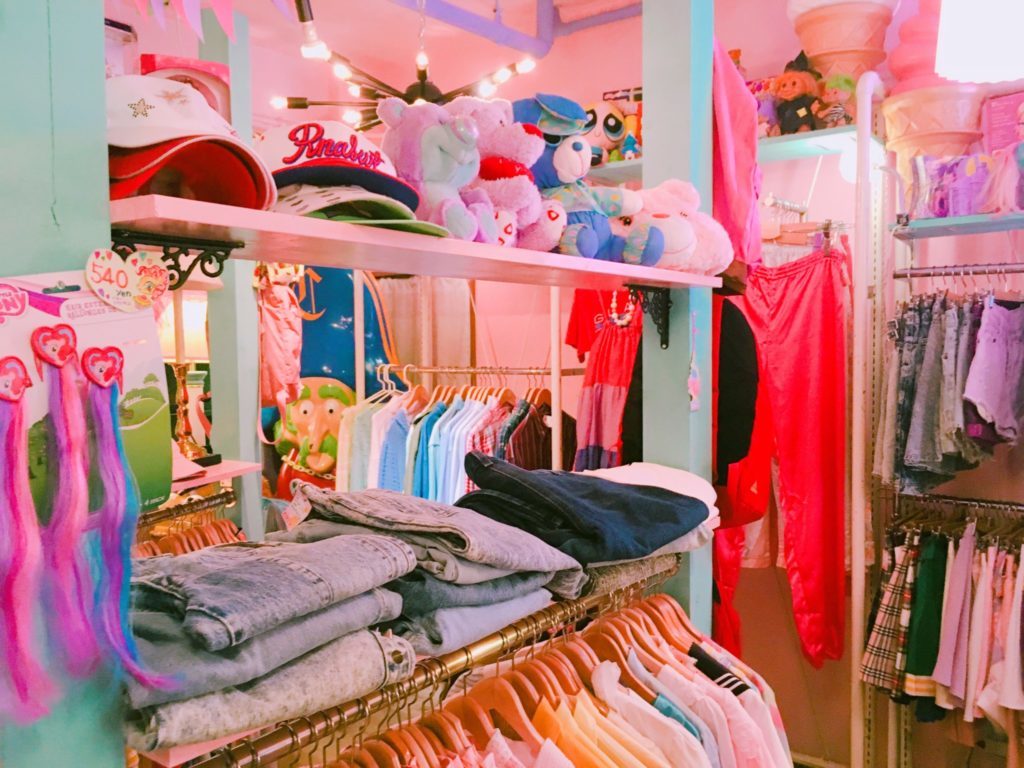 There are also accessories, hats, plushies, shorts, skirts, and more☆The shop is covered in kawaii items from top to bottom♡
The products are beyond cute!♡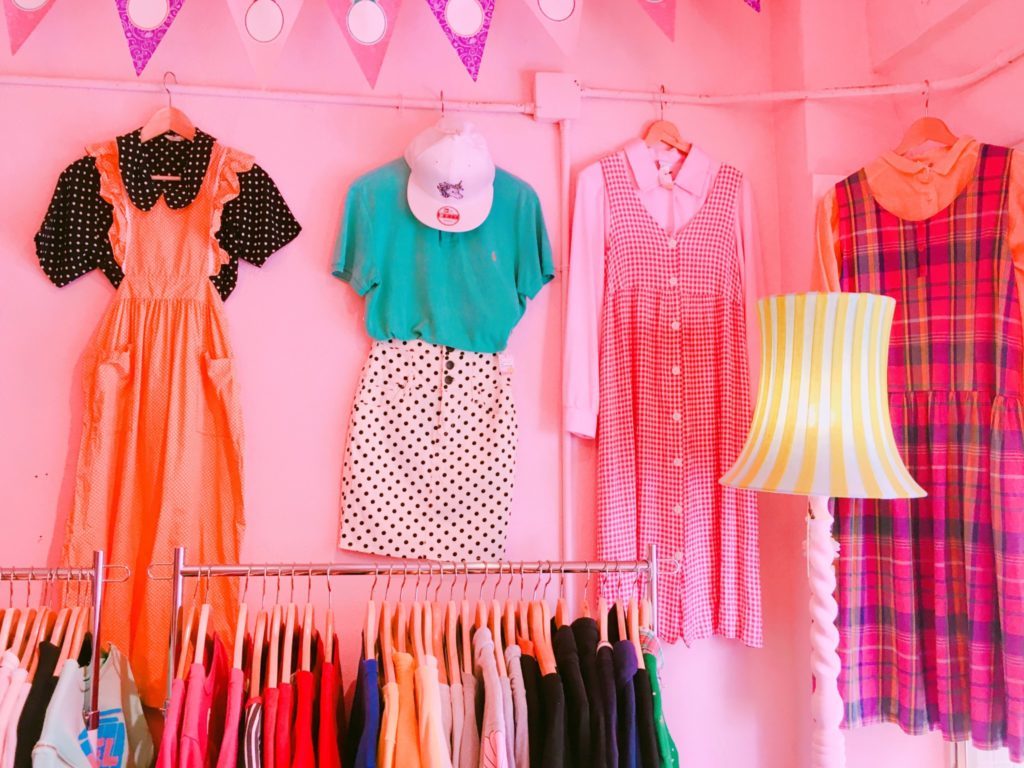 These retro dresses look like they've come from an old French movie☆There are lots of reference coords which you can use for inspiration♡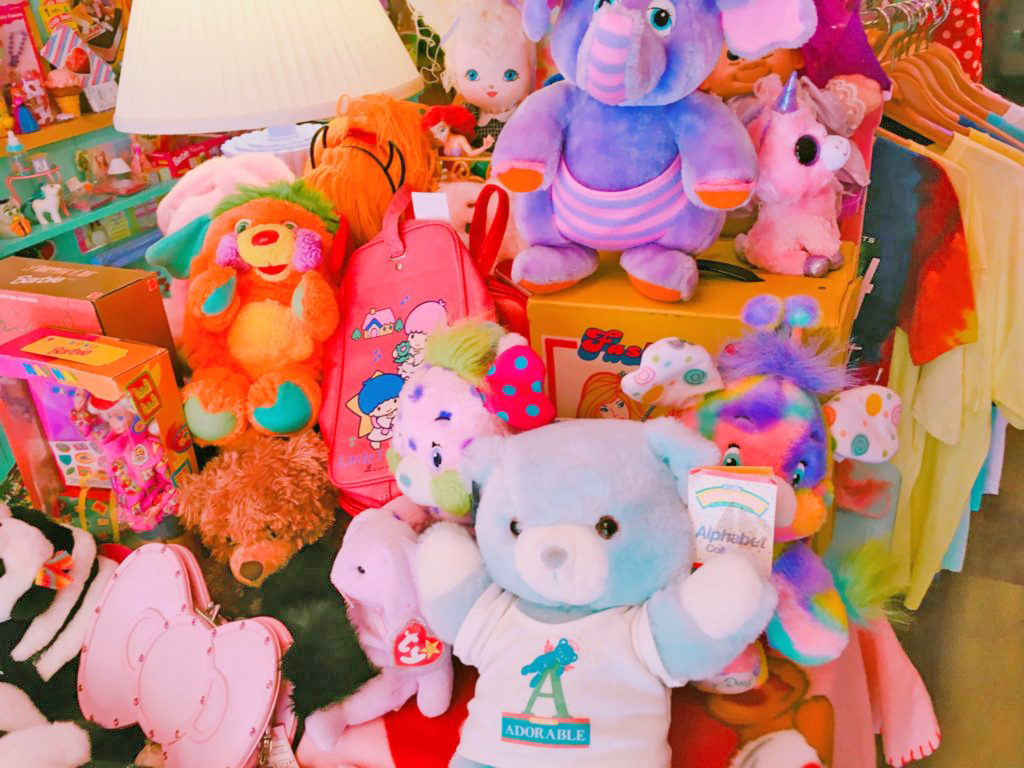 Look at all these cute and colourful plushies♪There are American import toys and even vintage KikiLala goods♪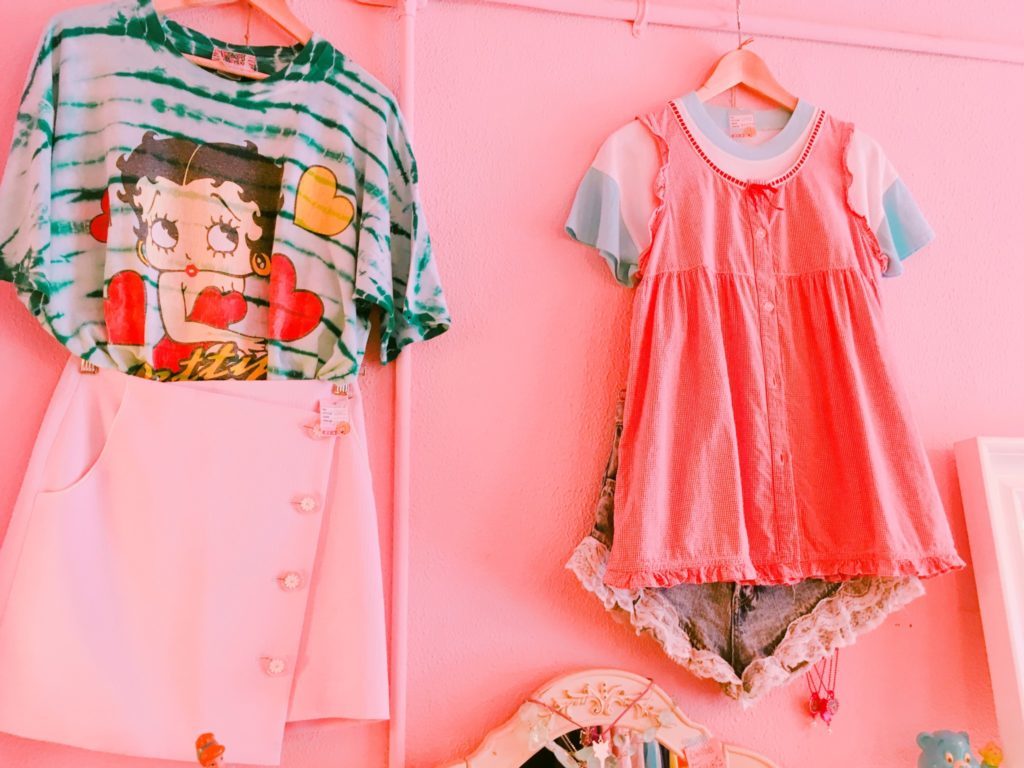 Just looking at the adorable clothing will leave you feeling happy♡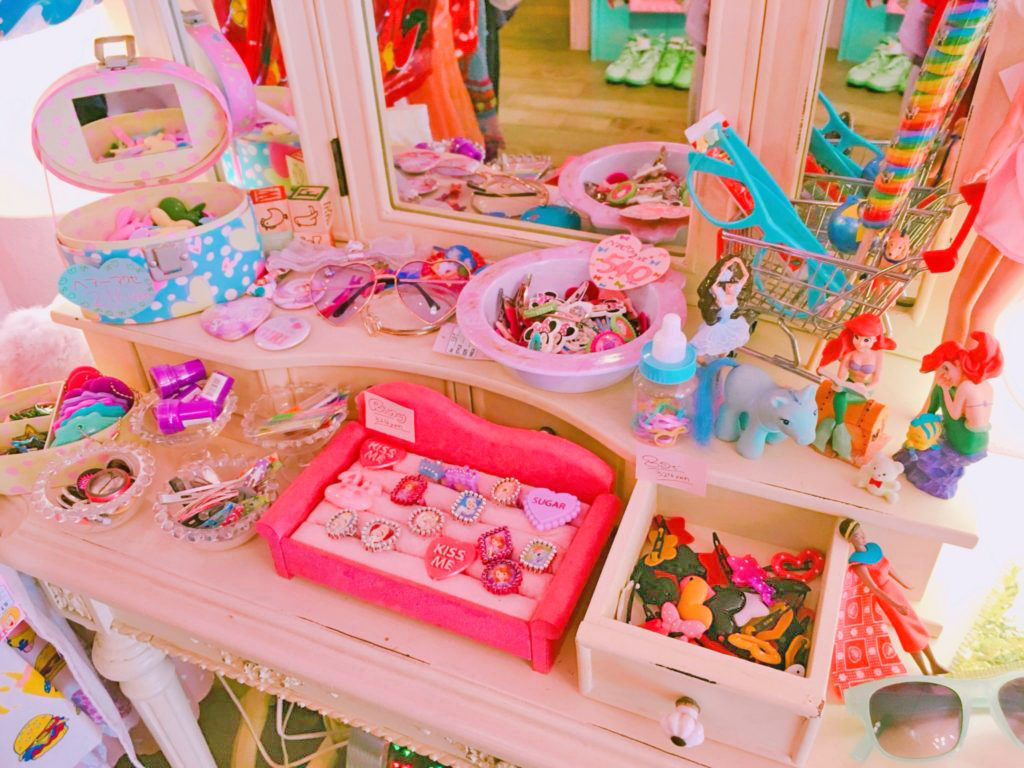 These accessories imported from America are super popular☆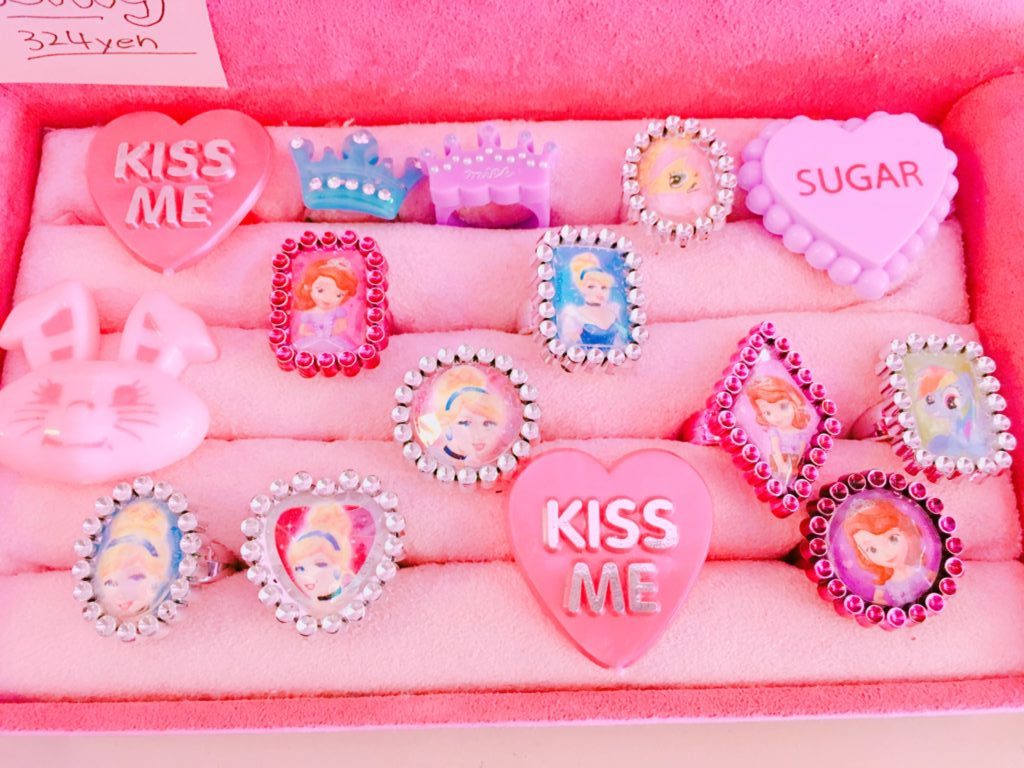 KISS ME Ring(¥324)♪Check out the super sparkly Disney Princess bijoux rings☆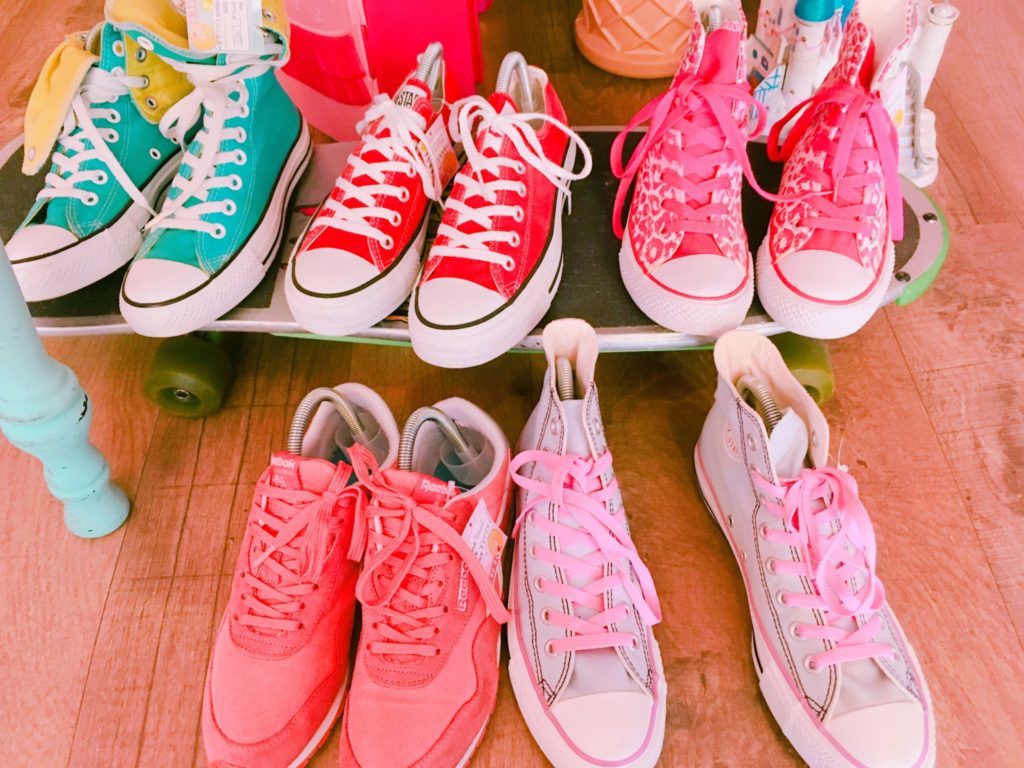 These colourful sneakers are the #1 most popular item!♡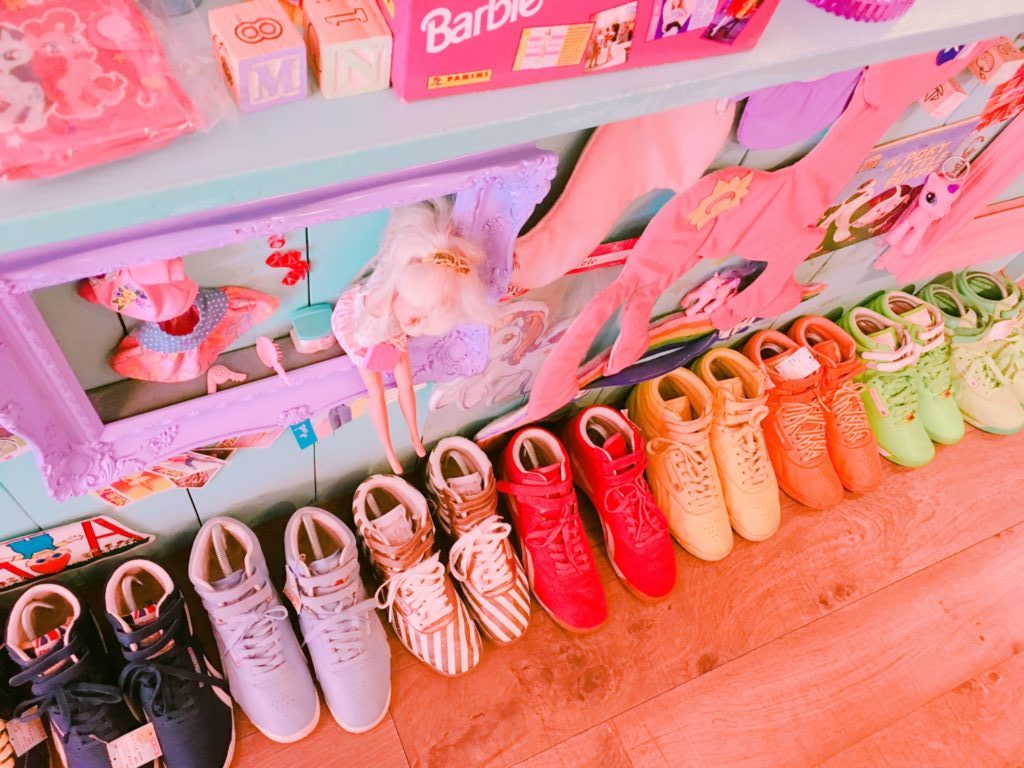 This rainbow of sneakers is so cute, it's hard to pick just one pair♡
Let's visit the Barbie house vintage shop KIKI2♡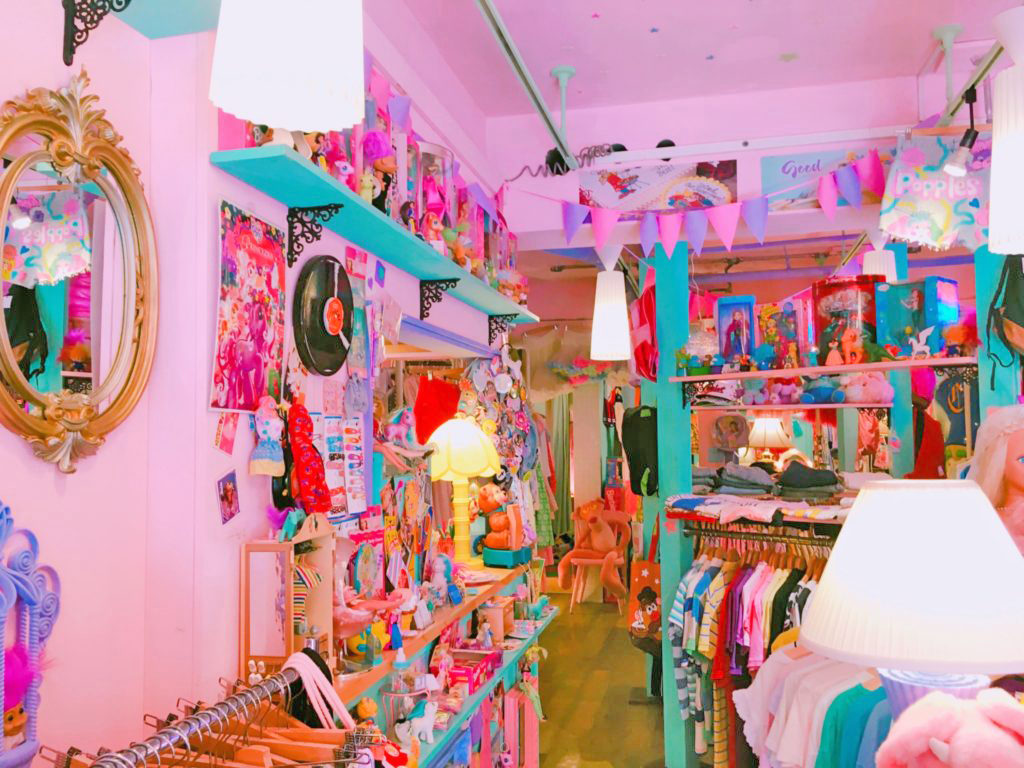 Giving old clothes a new home♡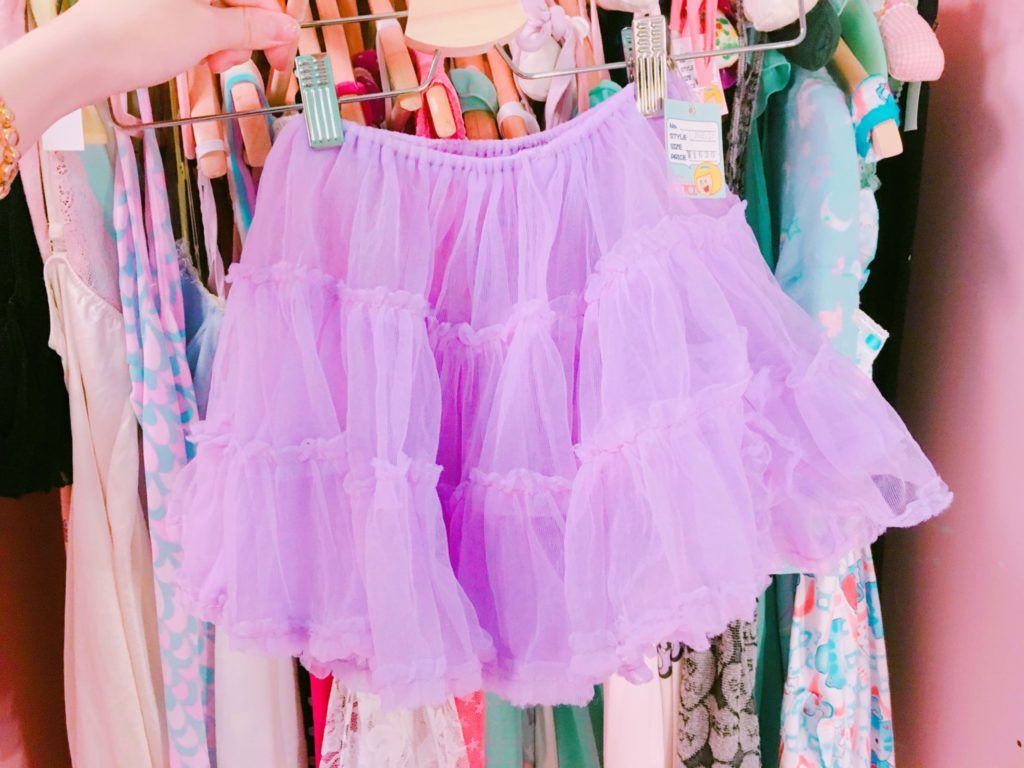 The KIKI stores purchase your second hand clothing♡If you bring your old fancy and yumekawa clothing to the store they might buy them off you♡
♡KIKI2 Store Information♡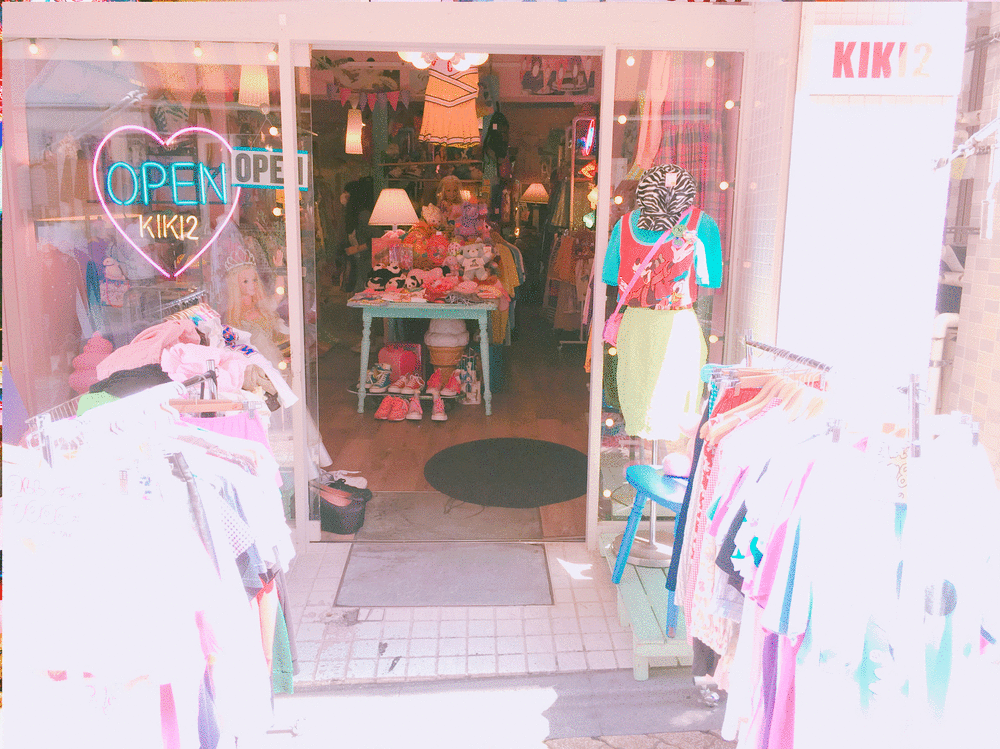 The kawaii barbie house store KIKI2 is located in Koenji's shopping area♡The sister vintage store KIKI is only a 30 second walk away♪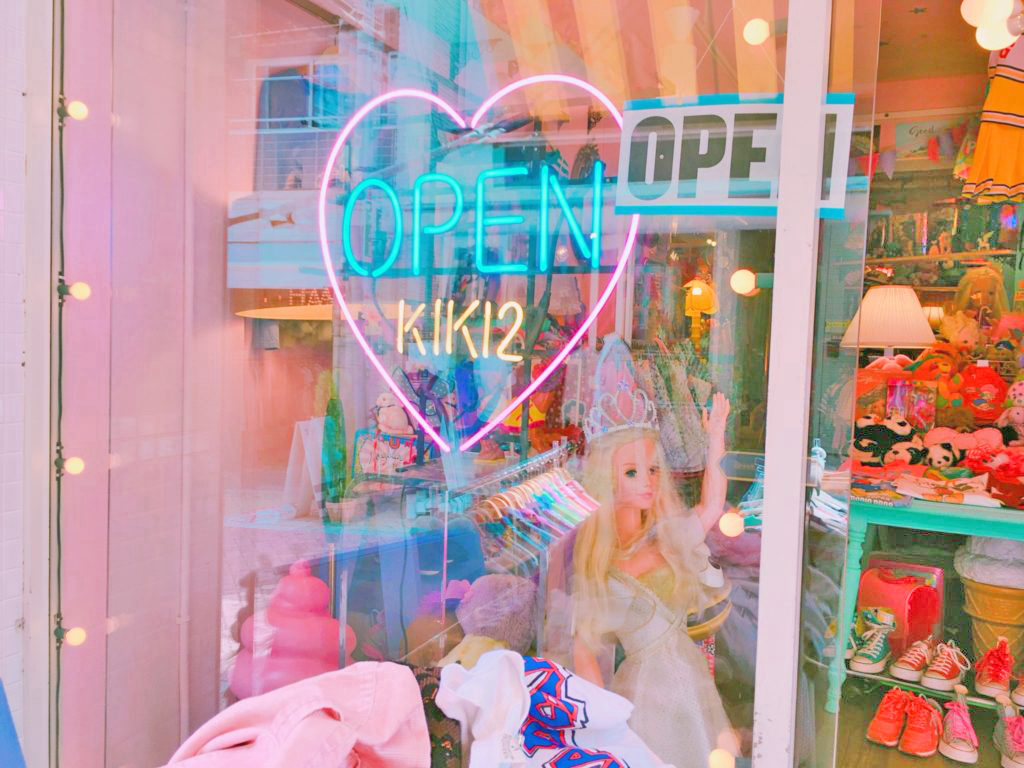 Look for the neon heart sign♪
【Address】Sakaeya building 1st floor,2-22-12,Kouenji-minami,Suginami-ku,Tokyo
【Opening Hours】 Weekdays: 13:00-20:00
      Sunday & Holidays: 13:00-20:00
For product enquiries, you can contact the shop through email, telephone, or social media♡
【Email】kikikiki2009@nifty.com
【TEL】 03-5377-0105
【SNS】Twitter:@kiki2kawaii Instagram:@kiki2kawaii