(♡Sanrio Puroland♡)
In Tokyo,Tama, there is a Lovely, Fairytale indoor theme park known as "Sanrio Puroland". Inside, there are lots of photogenic spots which will instantly increase the cuteness of your photos…♡Today we'll introduce you to some of the photo spots that will make even a woman's heart skip a beat♪*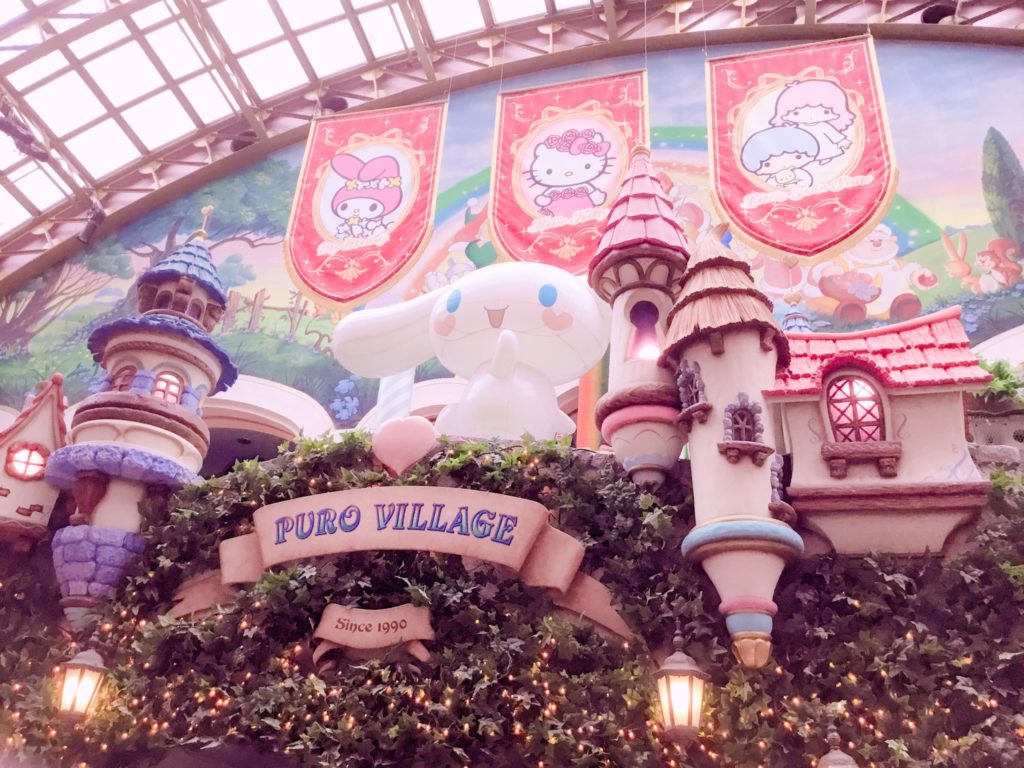 (♡Lady Kitty House♡)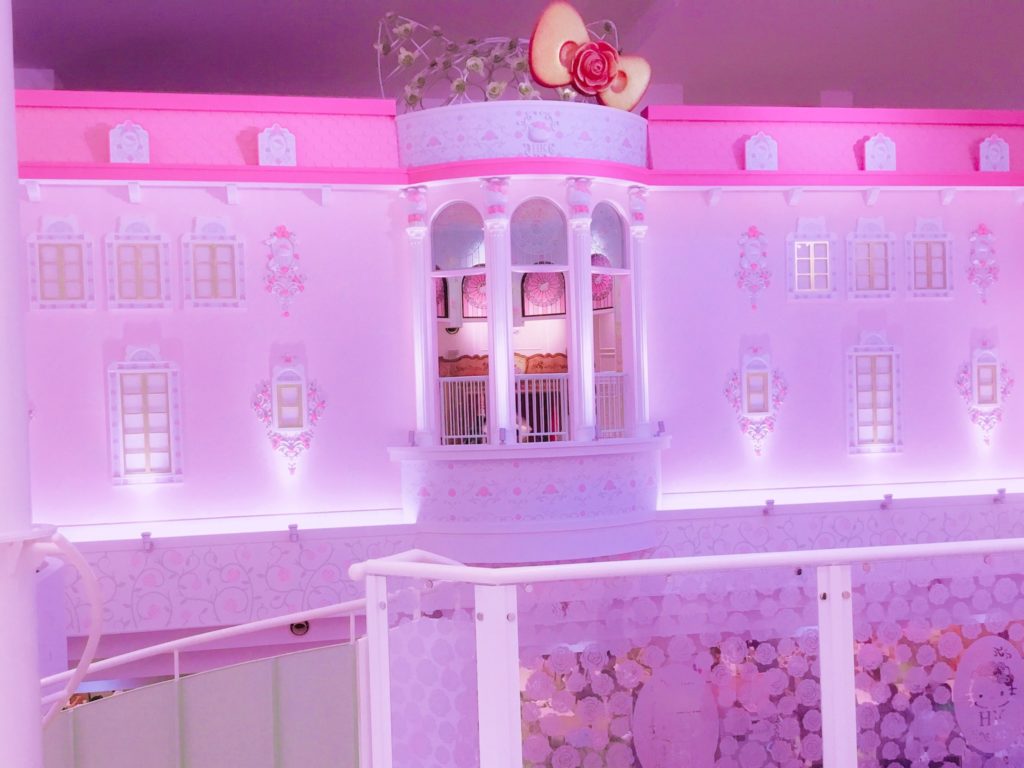 You can see Hello Kitty's "Kawaii x Celebrity" lifestyle in this themed "Lady Kitty House". With a feminine and cute aesthetic, this is perfect spot to take instant kawaii pictures♡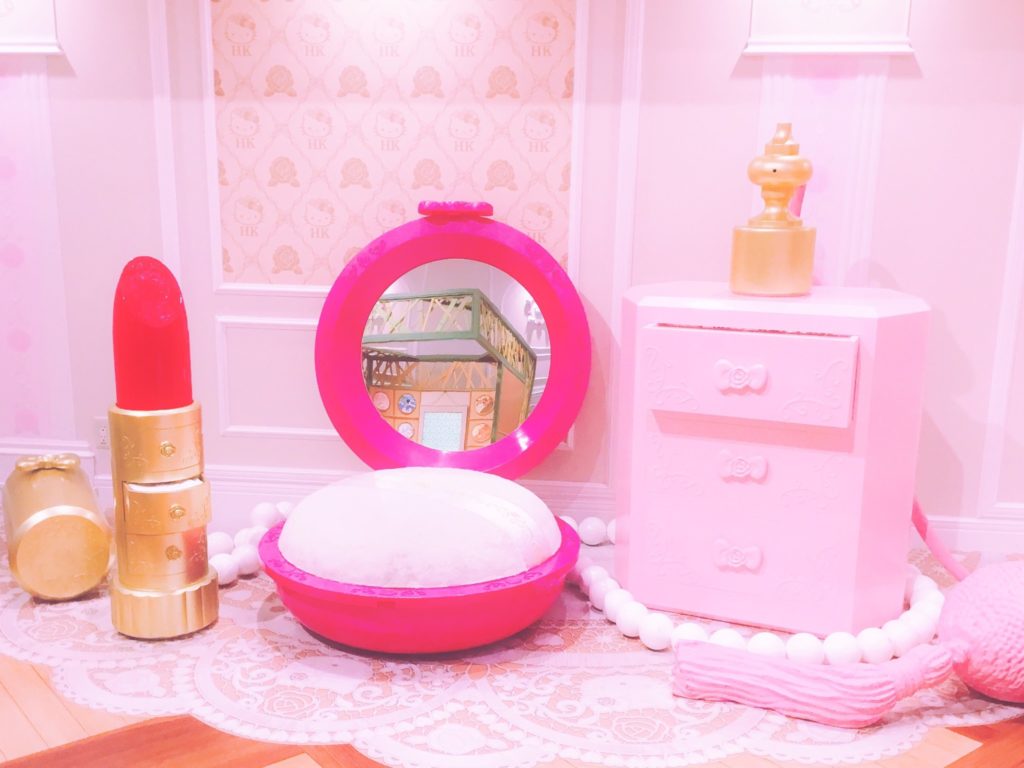 These giant cosmetics will tickle a girls heart♡You can take a doll-like photo by sitting on the compact!♡♪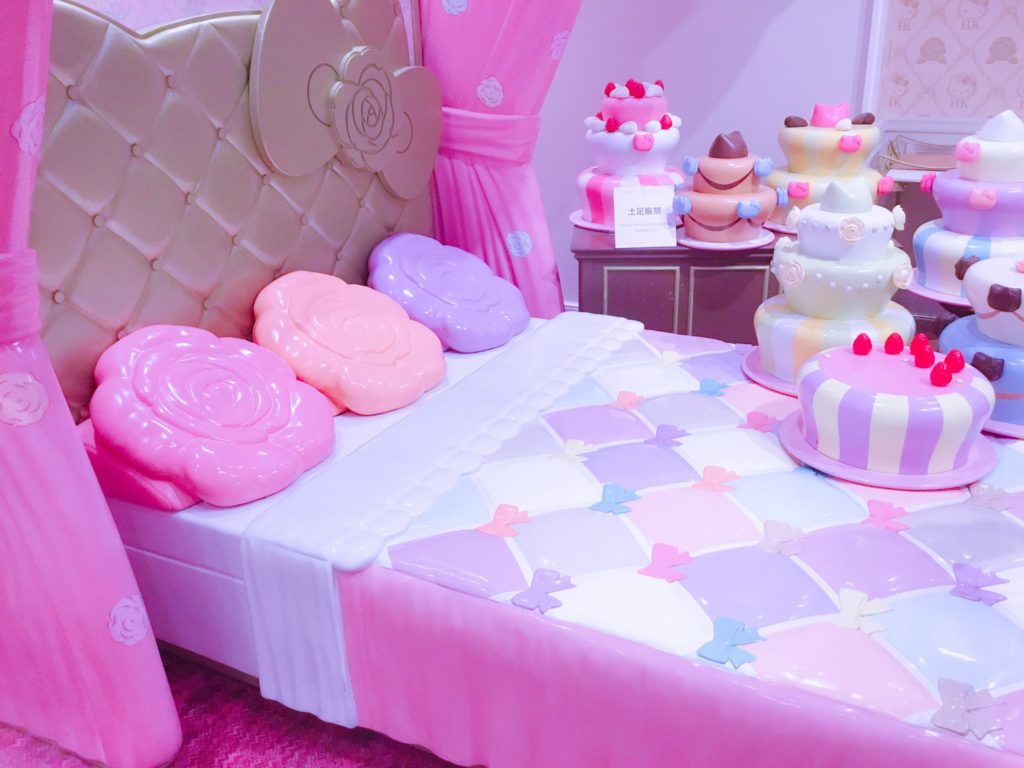 This fancy bed is surrounded by colourful candy♡A photo with the cakes would be cute too~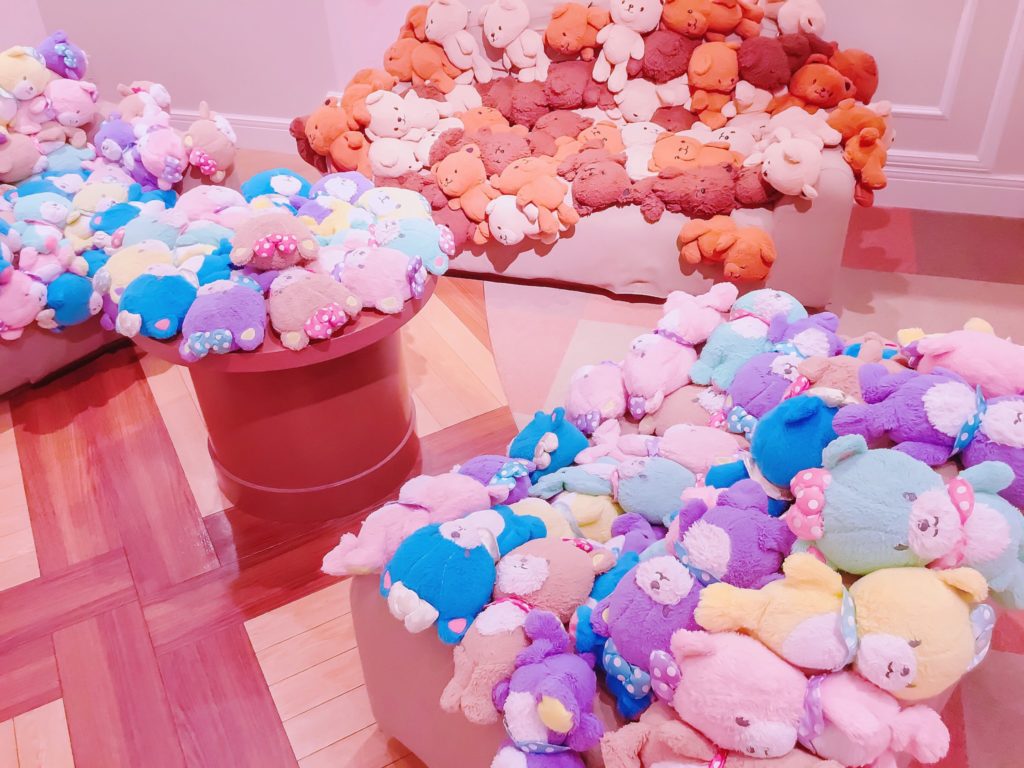 This sofa made from Tiny Cham character plushies might just be too cute to sit on…?♡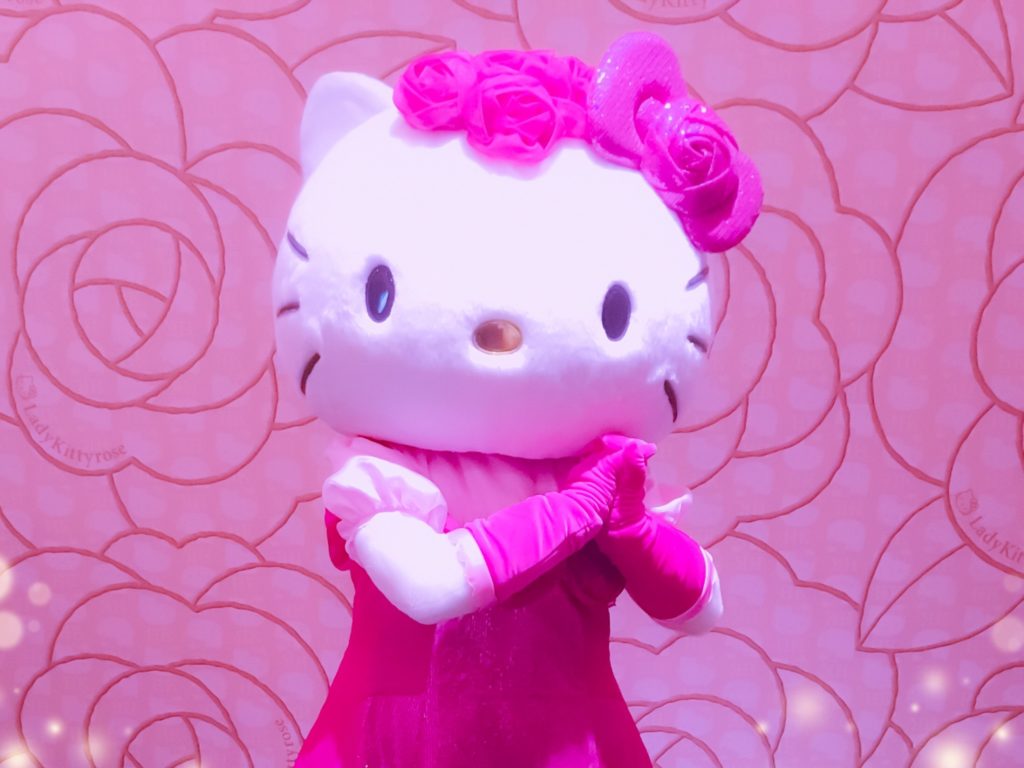 At the exit you can have your photo taken with Hello Kitty♡ ( Photo : 1,600 yen)
This Hello Kitty wears 3 different dresses. You won't find out which one she's wearing until you meet her♪
(♡~Kiki&Lala~Twinkling Tourー♡)
Experience the birth town of twin stars Kiki&Lala in this fluffy and magical tour of "Yumeseiun"♡The pink and blue intermittent lighting is so cute, it's a must-see for yumekawaii fans!♡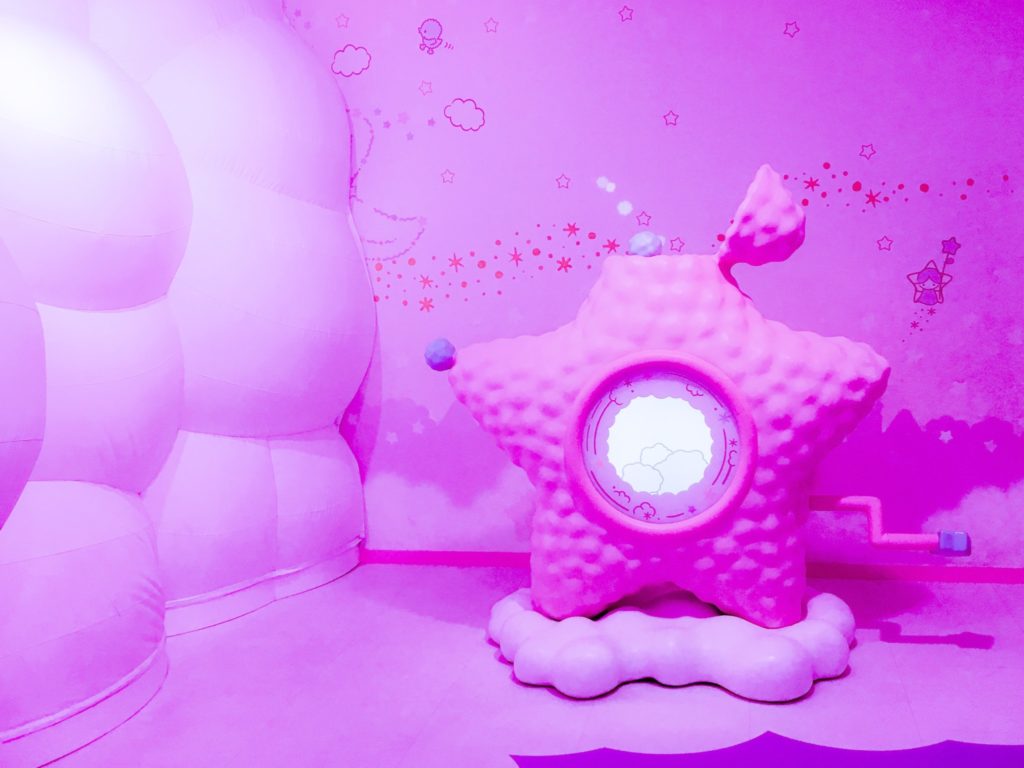 Here you'll find the "Cloud-Making Machine♡Turn the lever and clouds made from stars will come out. We recommend filming this~◎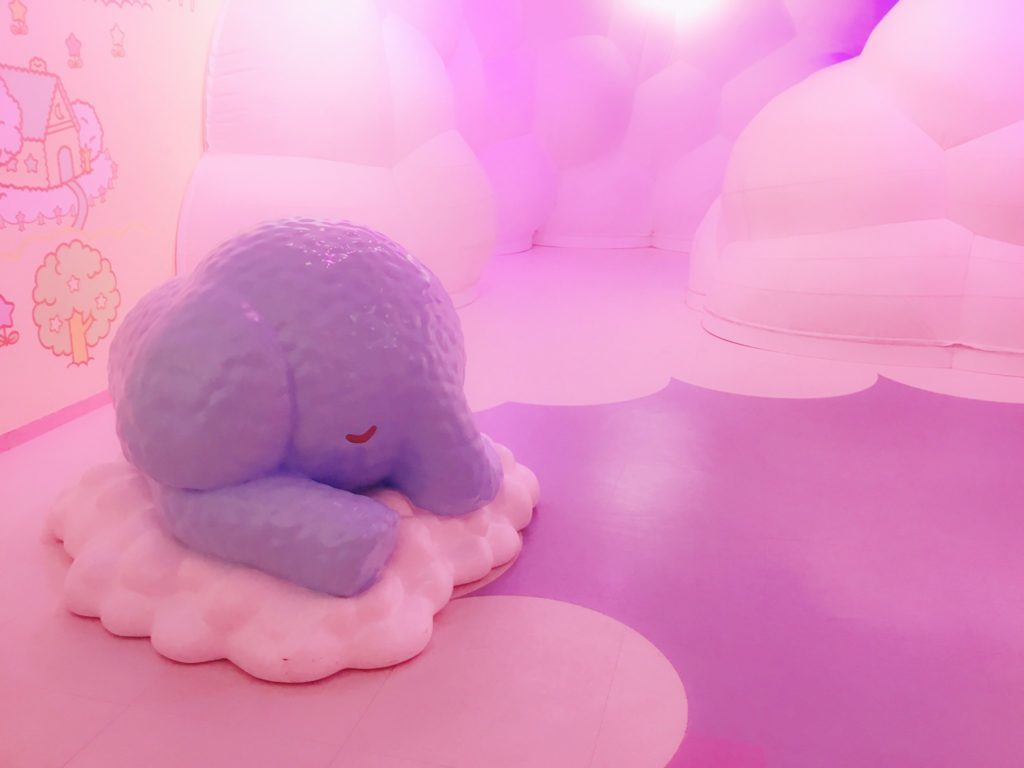 With the clouds at the entrance, it feels like you're flying above the clouds into a sky world…♡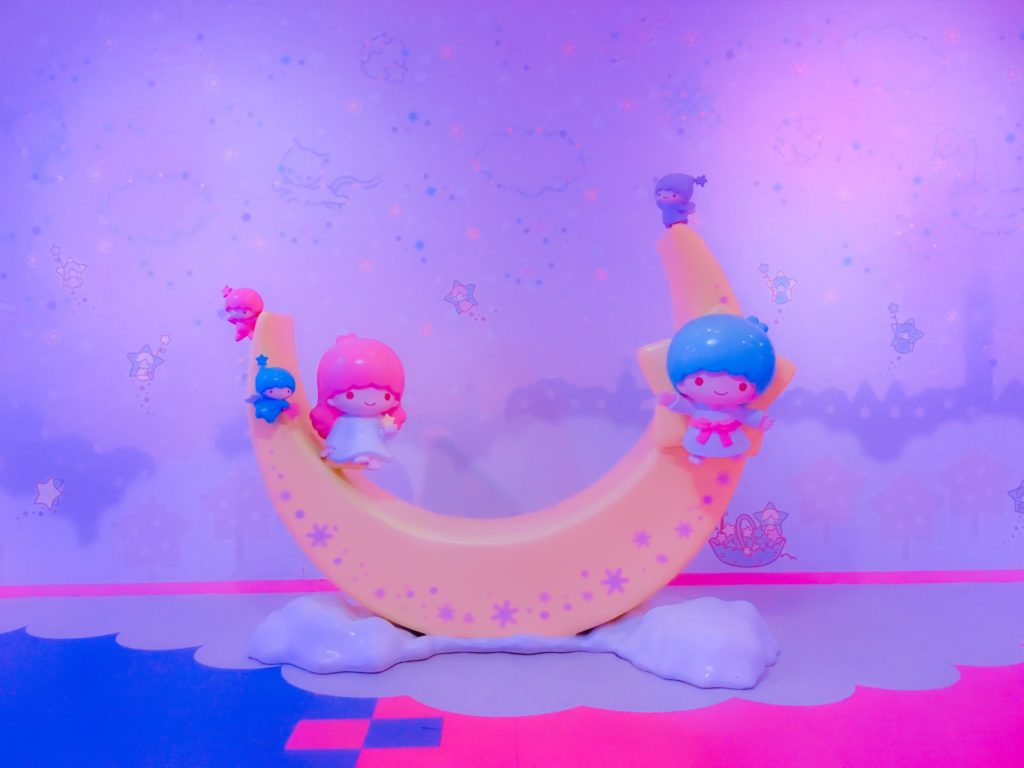 The Twinkling Tour's No.1 photo spot♡You can take a dreamy photo sat on the crescent of the moon, perfect for profile pictures.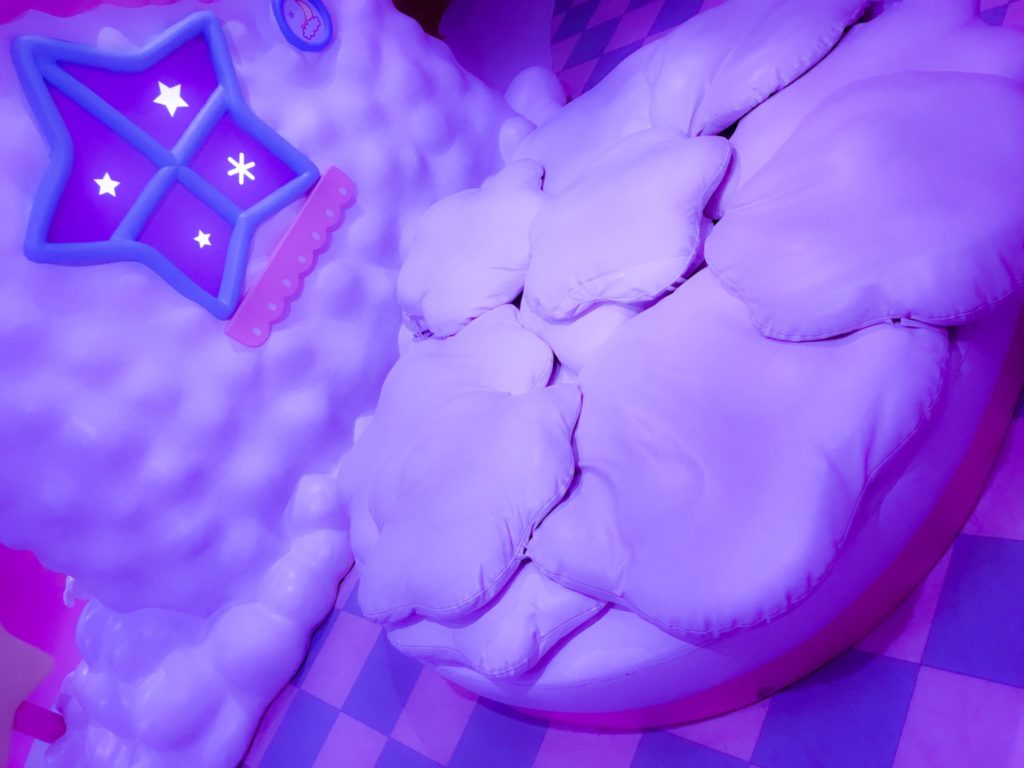 You can take a sleepy yumekawa photo on this fluffy cloud bed♡ We recommend taking it while the lighting is blue.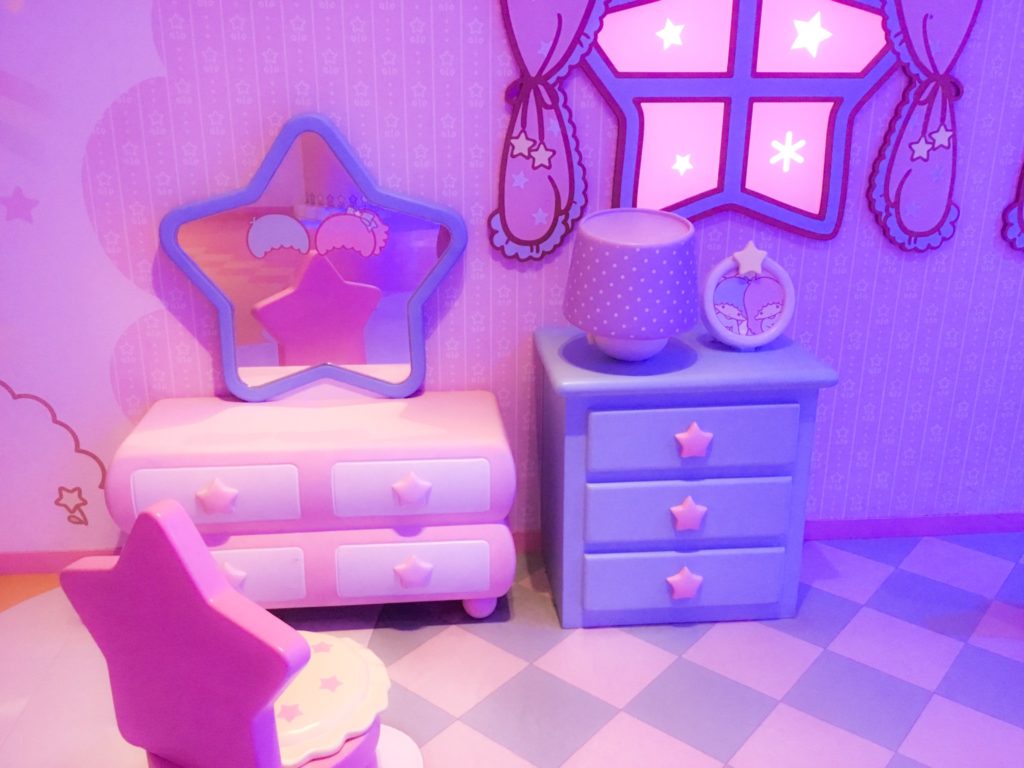 This mirror has Kiki and Lala's hairstyles drawn onto it! Mirror-selfies with friends are a huge hit here♪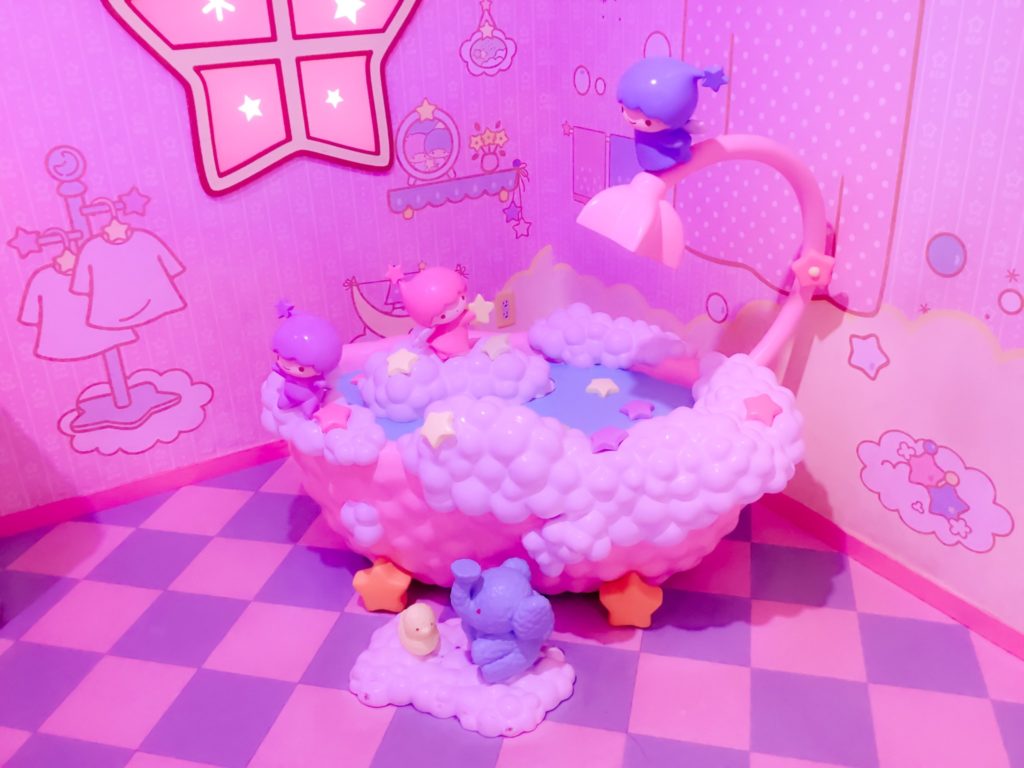 You can take an "entering the bath" photo at this adorable Star shower and bathtub♡
(♡~My Melody & Kuromi~Mymeroad Drive♡)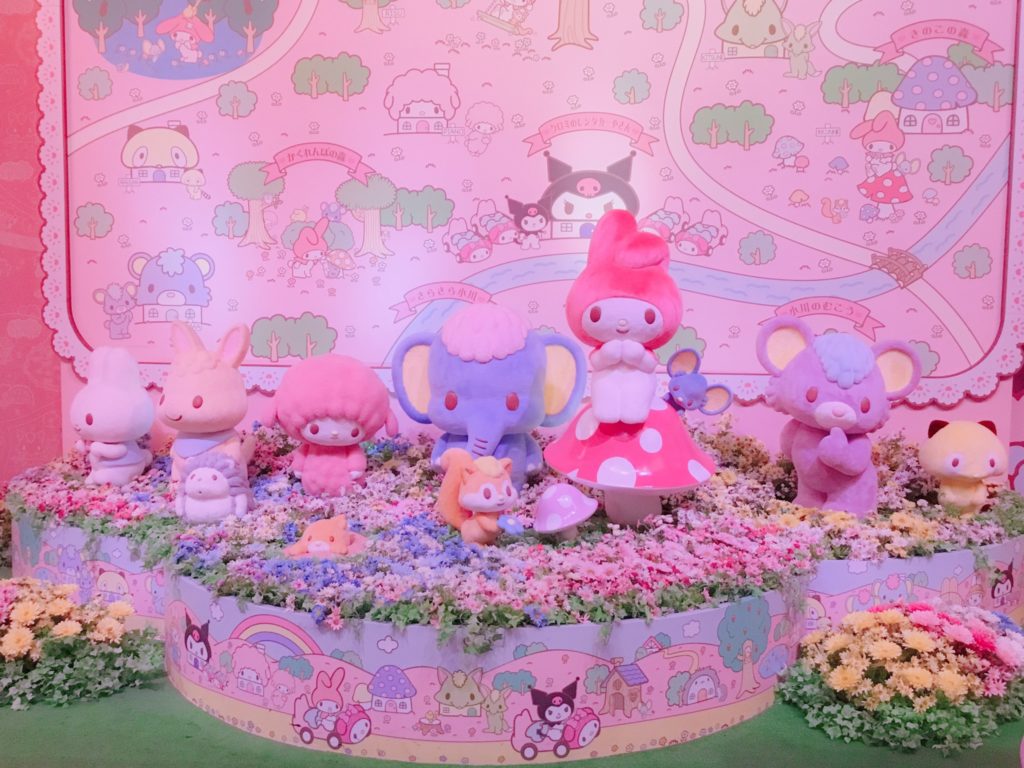 Drive around My Melody's hometown "Mariland" in an 'Eco Melody Car' at this moving attraction♡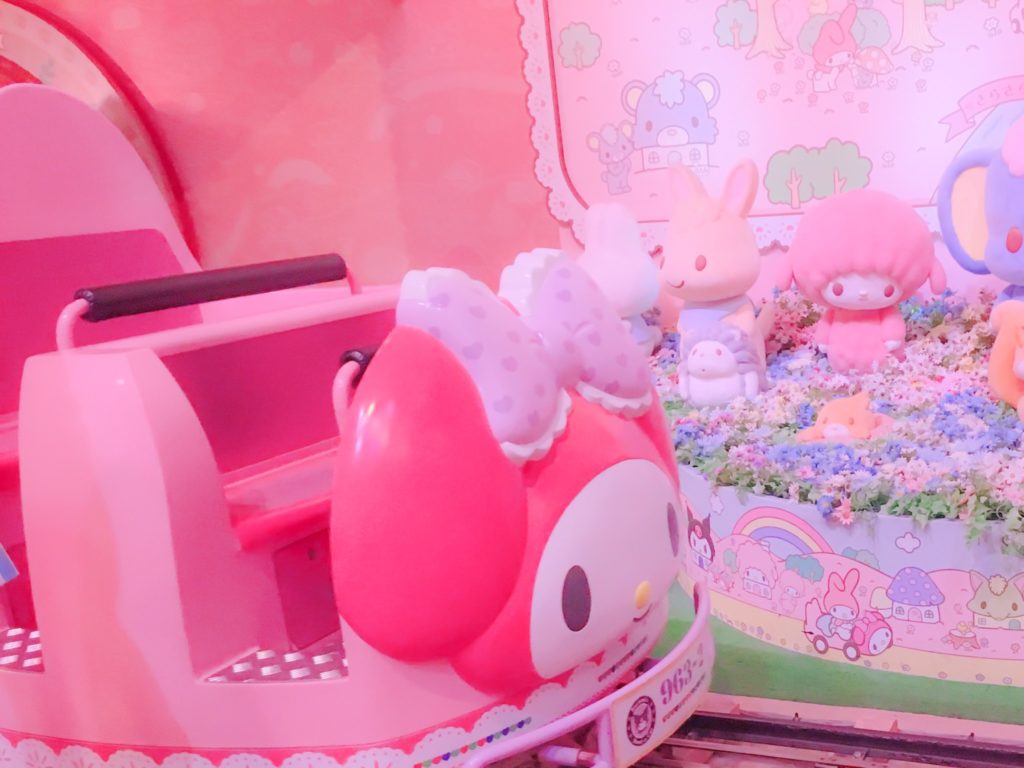 You can get your photo taken 6 times at this attraction! Upon exiting, there is a machine which will let you pick your 3 favourite pictures to put together like a purikura♡ (Photo : 900 yen)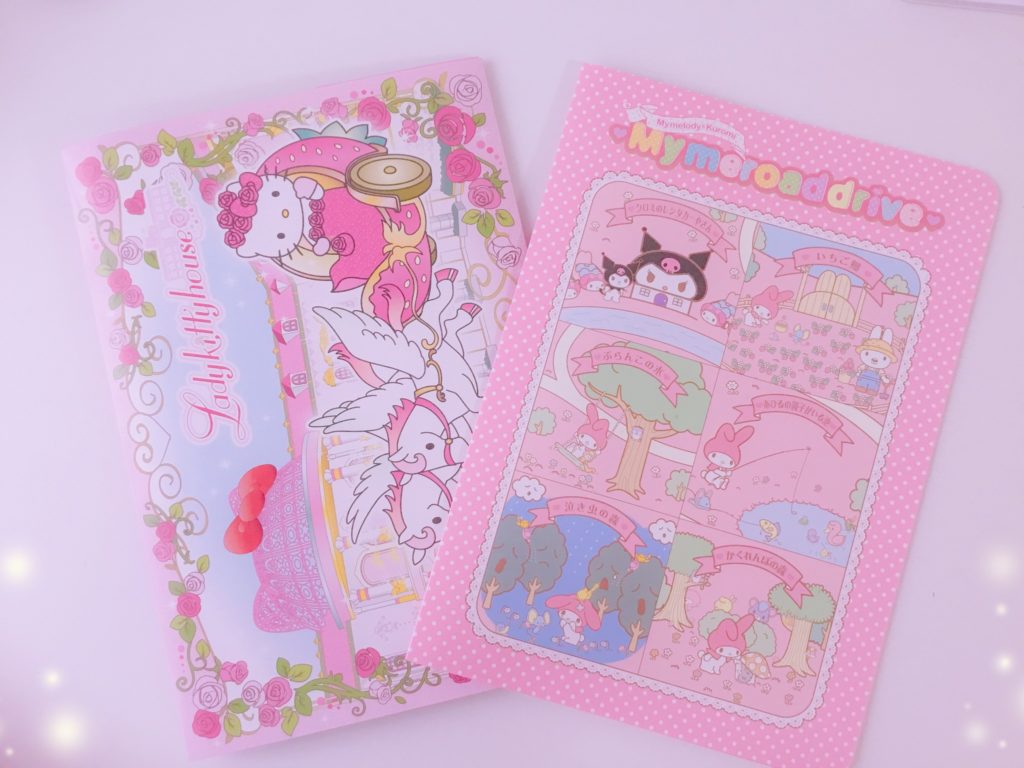 Left: Lady Kitty House photo frame cover
Right: Mymeroad Drive photo frame cover
(♡Factory♡)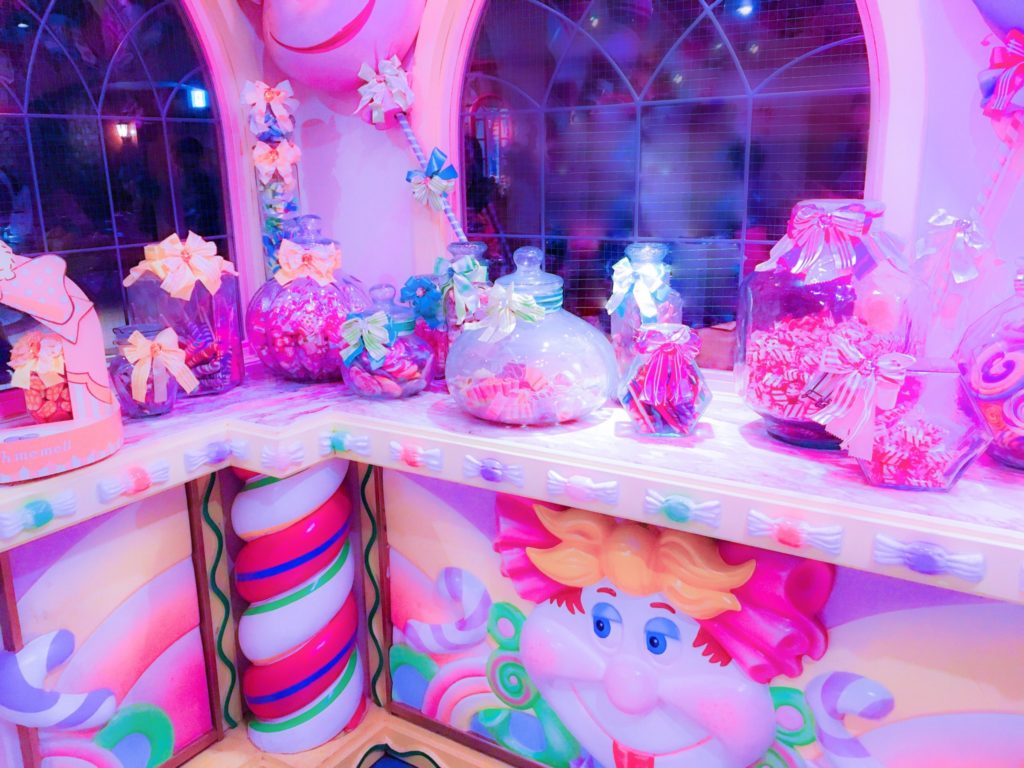 On the first floor of Puroland there are 5 delicious factories; Candy, ice cream, chocolate, bread, and juice♡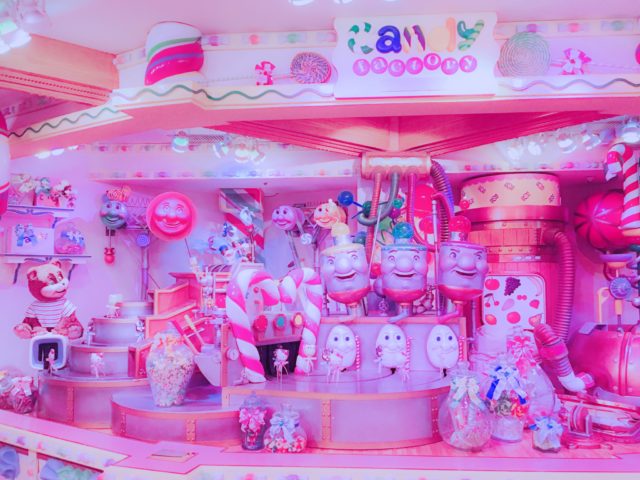 This colourful space is like another world, and is a popular secret spot to take an Instant Kawaii Photo♡

 

(♡Food♡)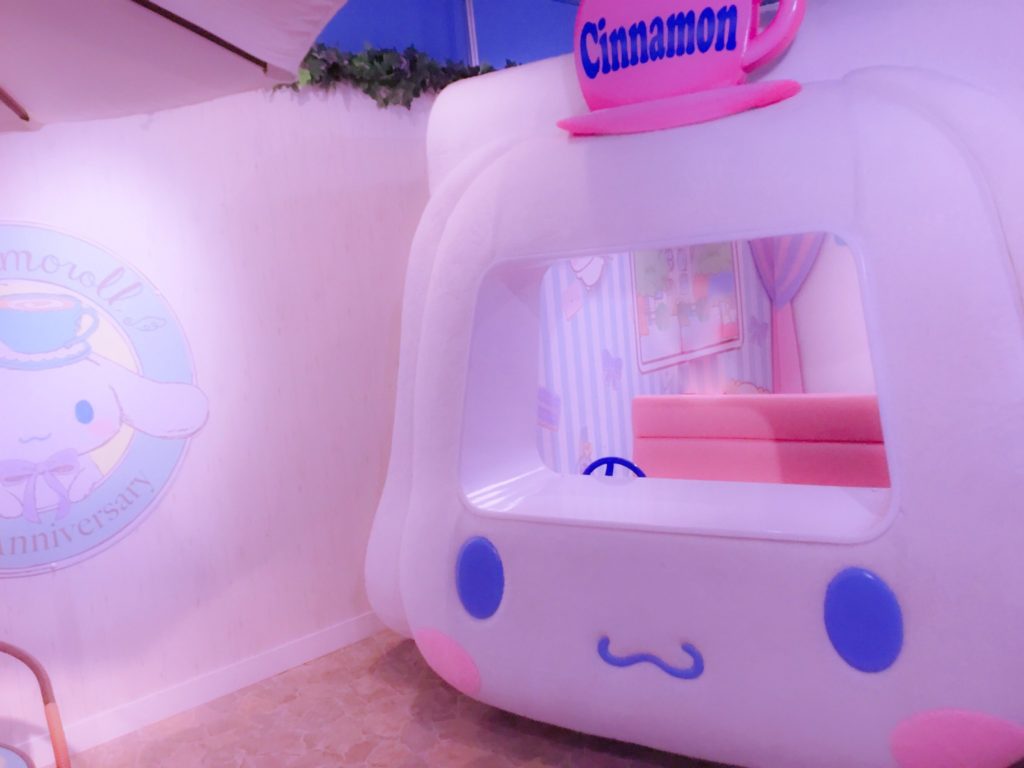 The limited 15th anniversary "Cinnamoroll Dream Cafe" will help your Instagram stand out from the rest with it's variety of Cinnamoroll-themed food! Make sure to check out the lovely Cinnamoroll Wagon too♡ 
Cinnamon's Blue Soda (600 yen):  With tapioca and jelly, this photogenic drink will is a hit for cute photos♡
Flying Cinnamon's Butt Cake (600 yen): An adorable cake featuring a twirly Cinnamonroll tail♡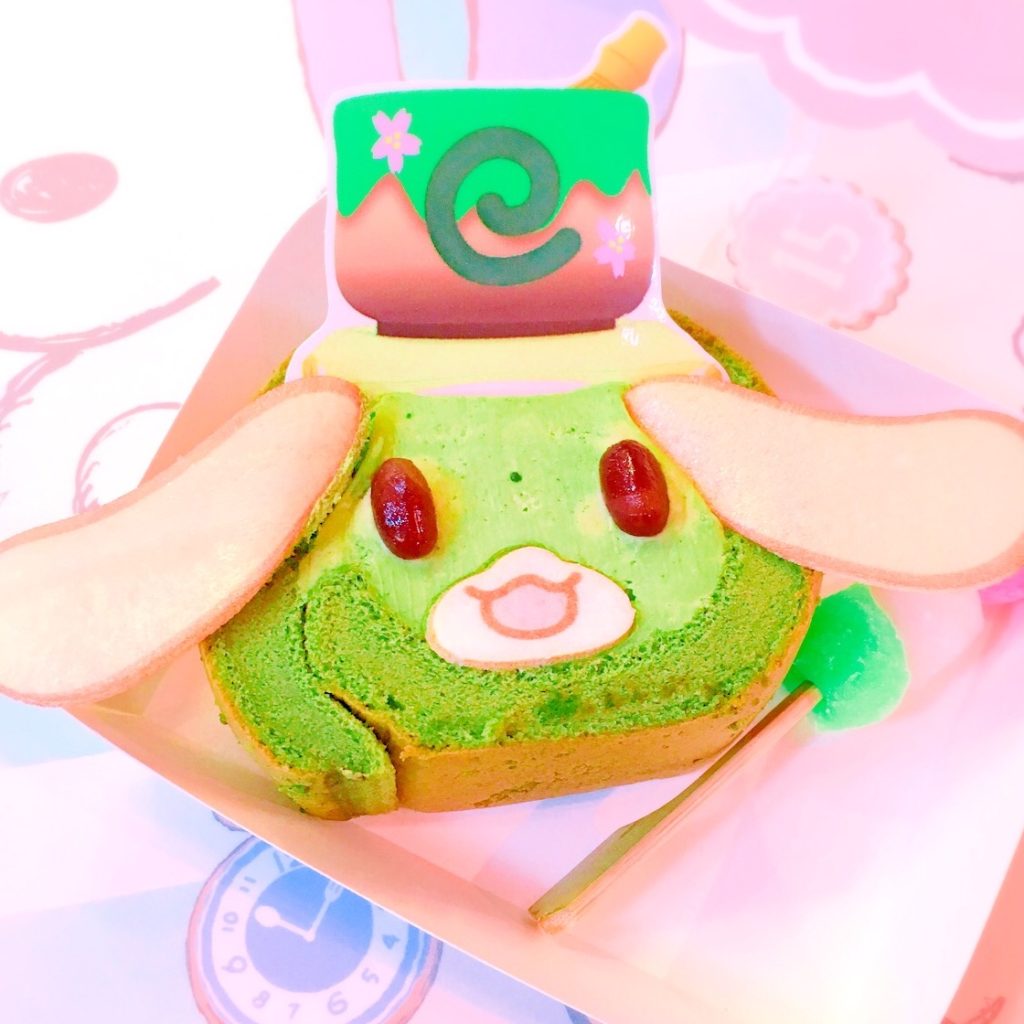 kapuemon green tea roll cake (600 yen):Japanese traditional summer style sweets♡

Let's walk in the blue sky! Cinnamon's Omlette Curry (1,400 yen): This curry will get "Likes" without a doubt. You might wonder if it's sweet due to the fresh look and colours, but it tastes like the curry everyone loves♡
(※You can enjoy this curry at the Character Food Court)
(♡Japanese Summer Festival♡)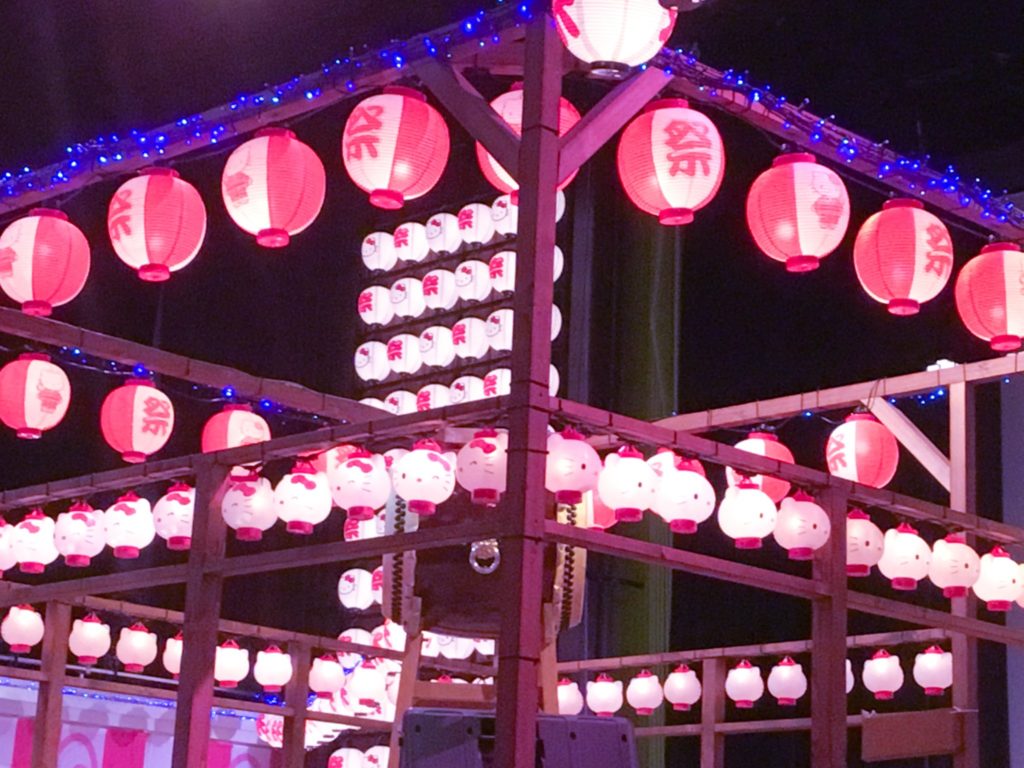 In Puroland, summer festival events until 3 September 2017 are held. You can enjoy cute Japanese culture with cute Kitty's lanterns and bon-odori dance♡
When hungry, chocolate dumplings and chocolate bananas are popular♡
chocolate rice cake(250yen)

chocolate banana(350yen)
(♡Goods♡)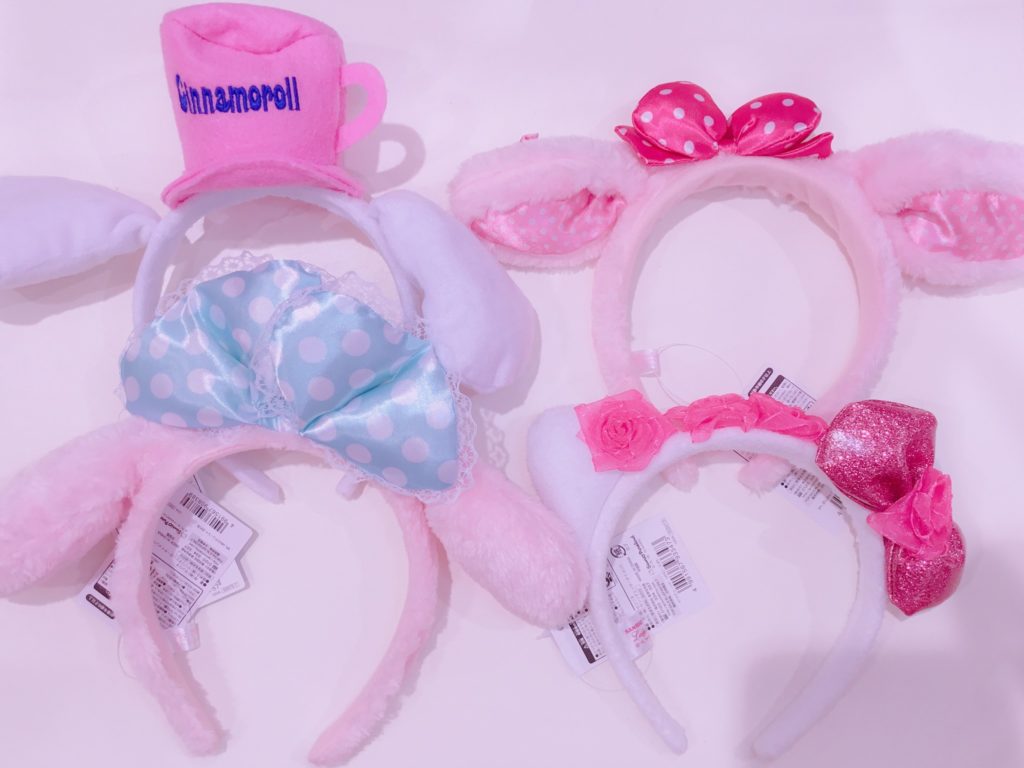 When you come to Puroland, you'll want to get one of these character hairbands first♡You'll have more fun wearing your favourite characters hairbands♪♡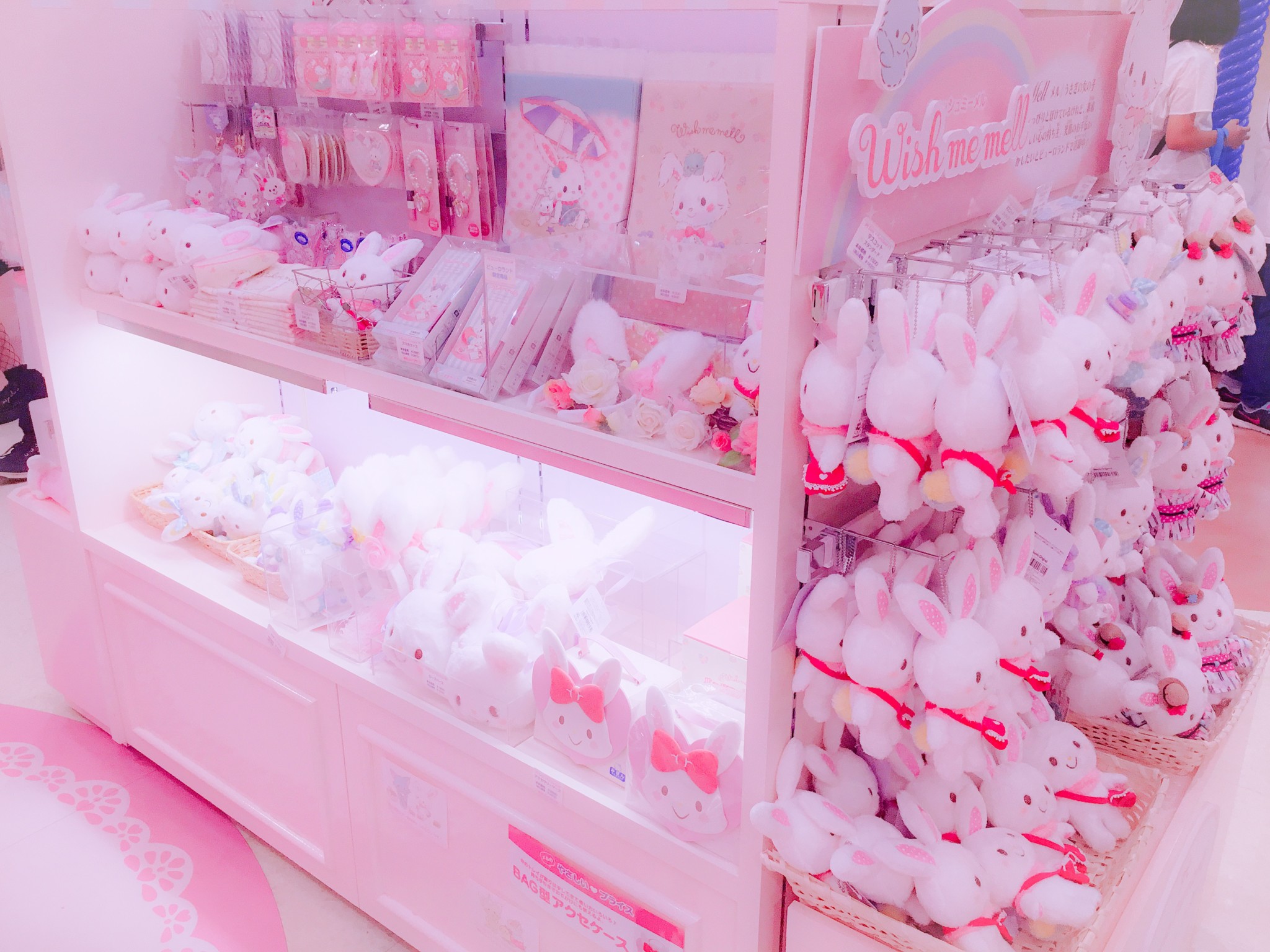 The ever-popular Wish Me Mel goods. There are 7 spots in the hall where you can place the Wish Me Mel fluffy "Melmel Doll" plushie for an adorable photoshoot♡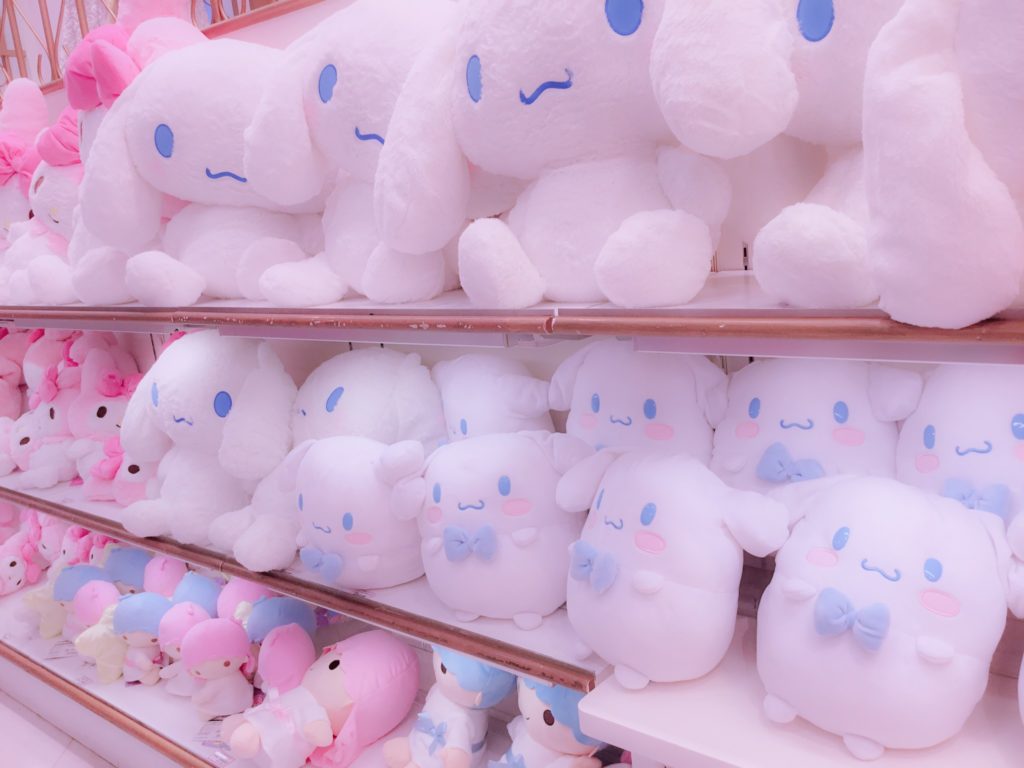 If you get some of these fluffy, huggable plushies, you can take them to "Nuidoori" to get photos of them talking! Sounds fun, right?♪
I can't decide on a Profile Picture!
Sanrio Puroland is overflowing with photogenic spots♡Try taking some cute photos for yourself at our recommended spots♪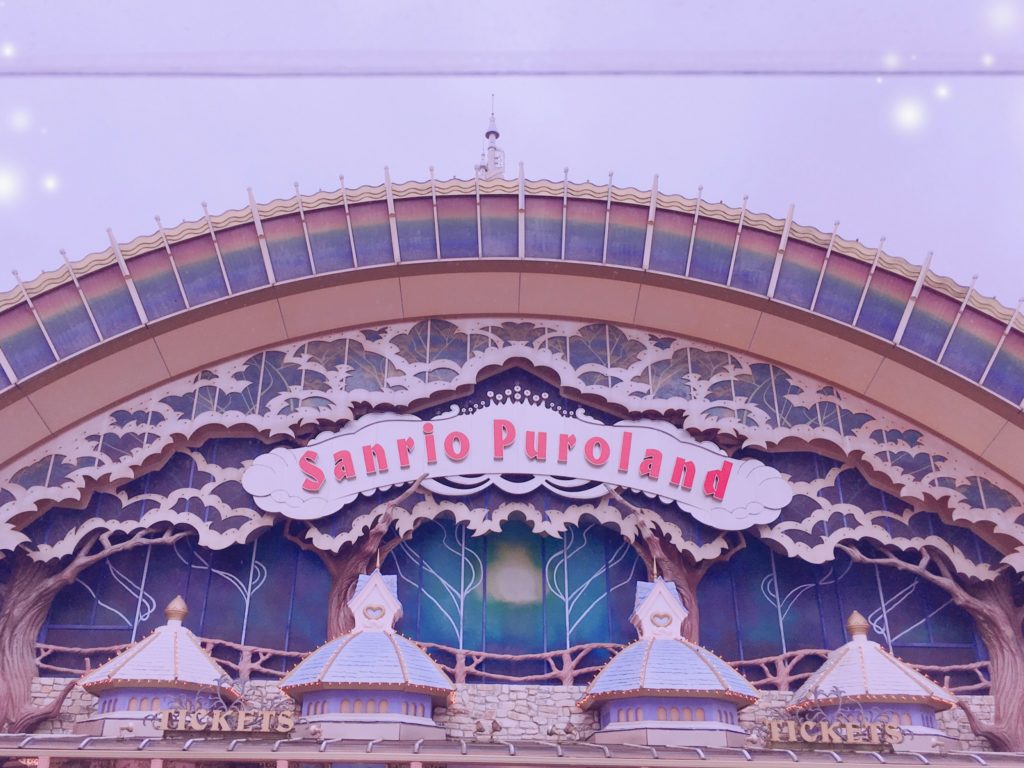 『Sanrio Puroland』
(Access)
1 Chome-31 Ochiai, Tama, Tokyo
Use the Keio Line · Odakyu Line · Tama Monorail "Tama Center" Station
(Tickets)
Weekday: Adults 3,300 yen – Children 2,500 yen 
Holidays: Adults 3,800 yen – Children 2,700 yen
For discount campaigns, check out the official Homepage♡