Heart-racing Cosmetics
Perfect for princess bedrooms! Introducing Nijiro Ponic's new toy makeup palette 🐻💕
Princess Tiara Makeup Palette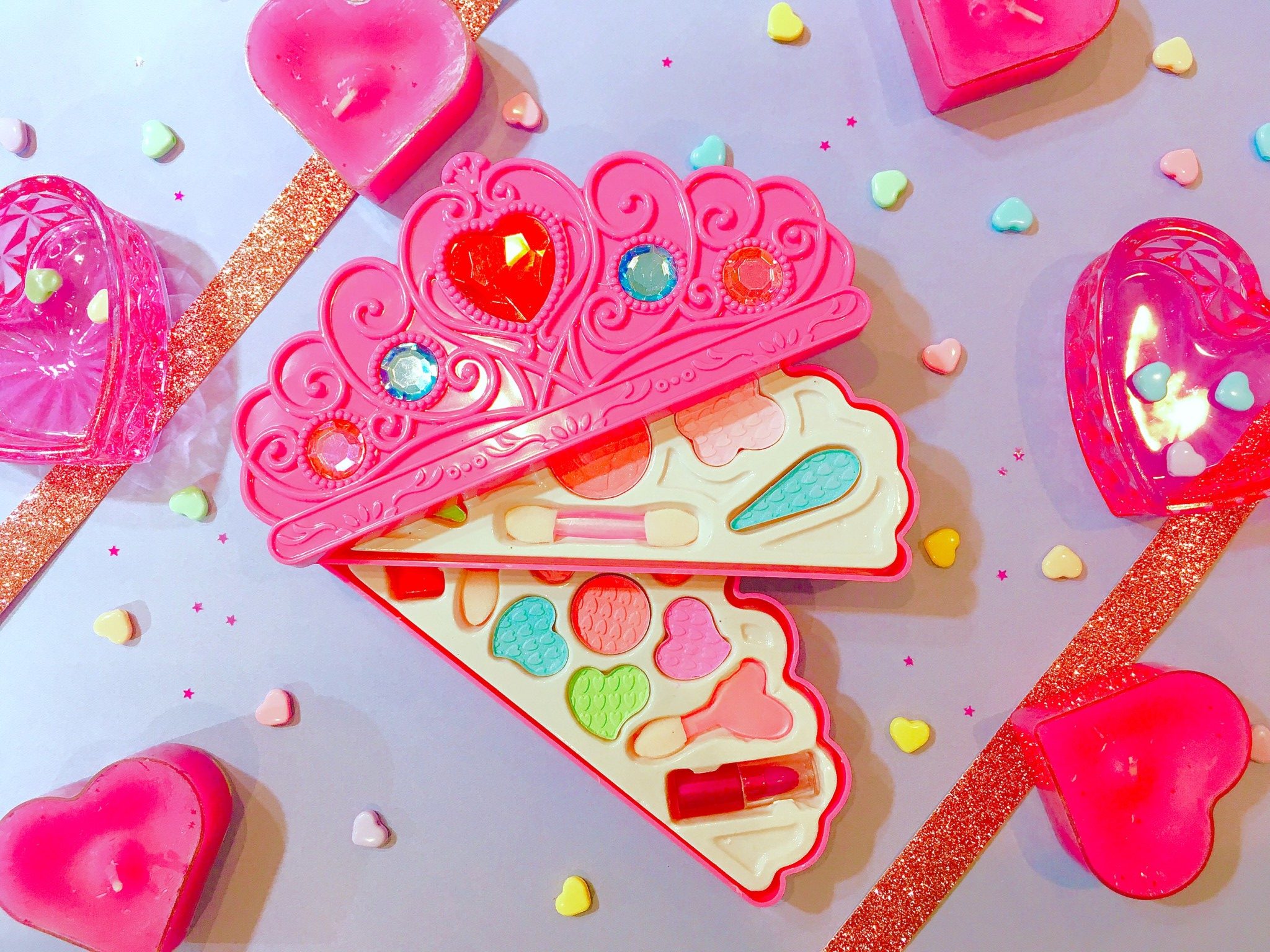 This tiara shaped palette is so cute! While it was originally made as a kids toy, it can still be used as usual 🐻💕 The colourful and cute palette looks like a magical girls' transformation item…💘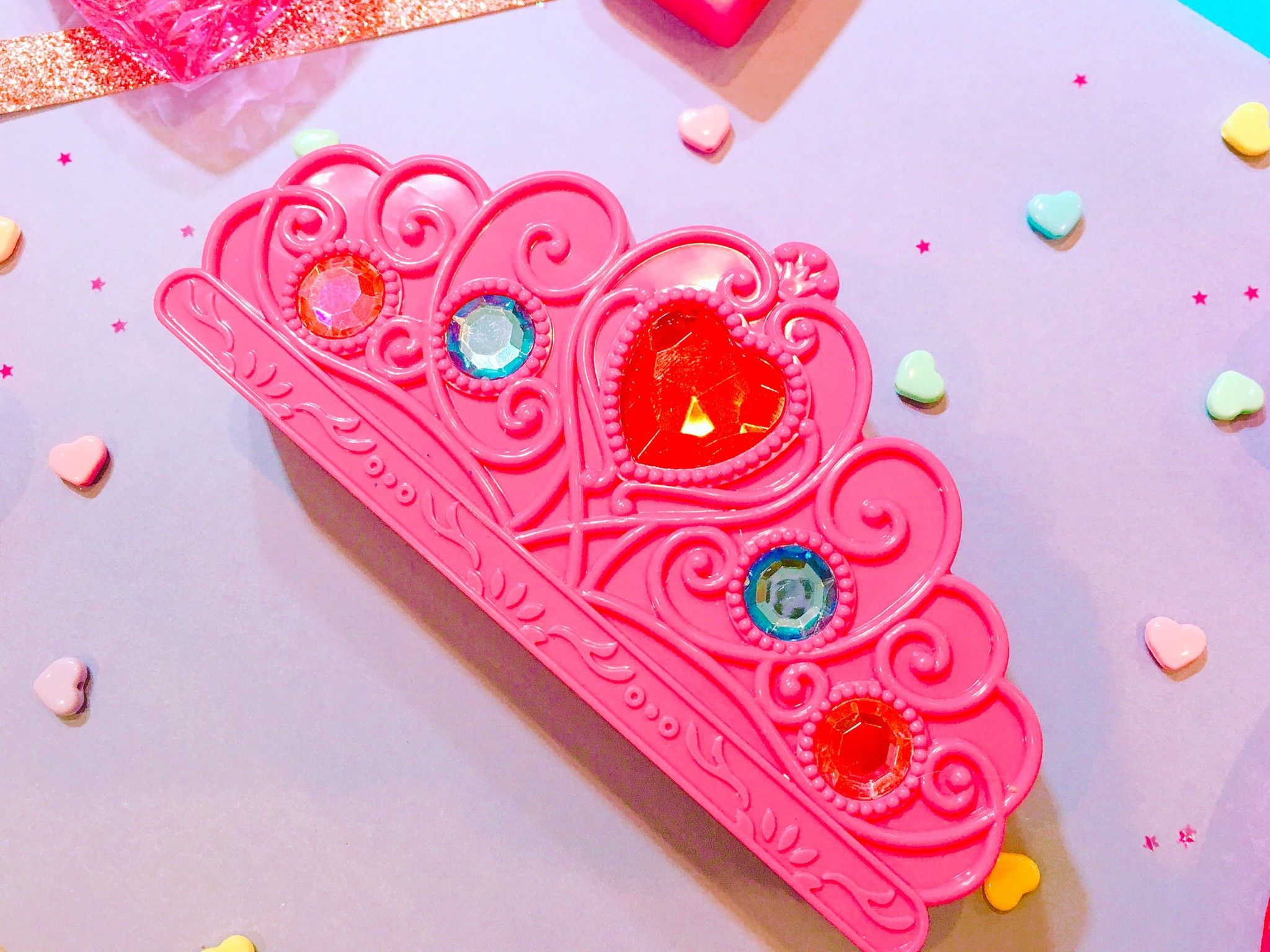 The shocking pink palette is covered in jewels and would be perfect in a kawaii princess room 💘 The inside tray can be removed, meaning you can fill it with accessories instead!🐰💕

It contains 6 eye shadow shades: pale pink, yellow, dark pink, lime, and red 💜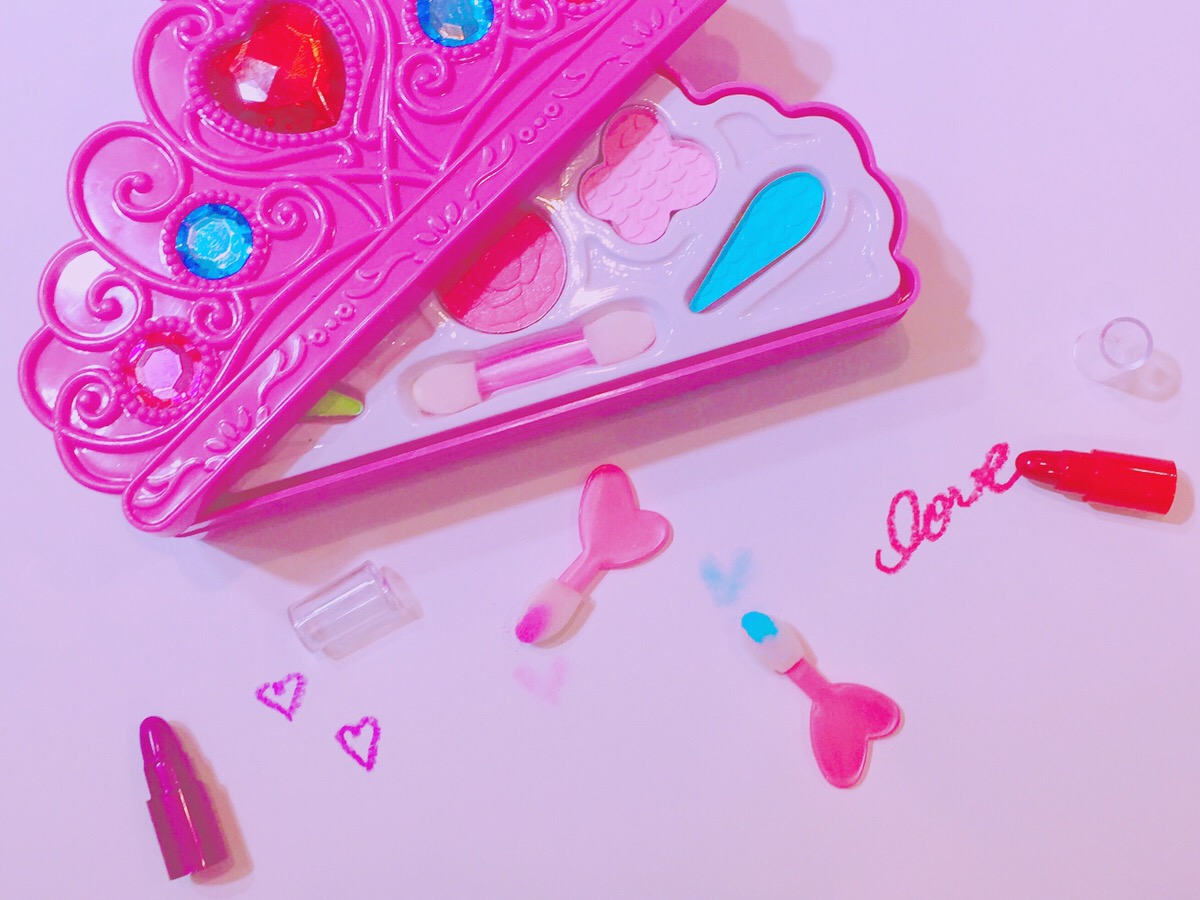 It also comes with heart shaped brushes and mini lipsticks in purple and red💄

💎Pink Carriage Makeup Palette💎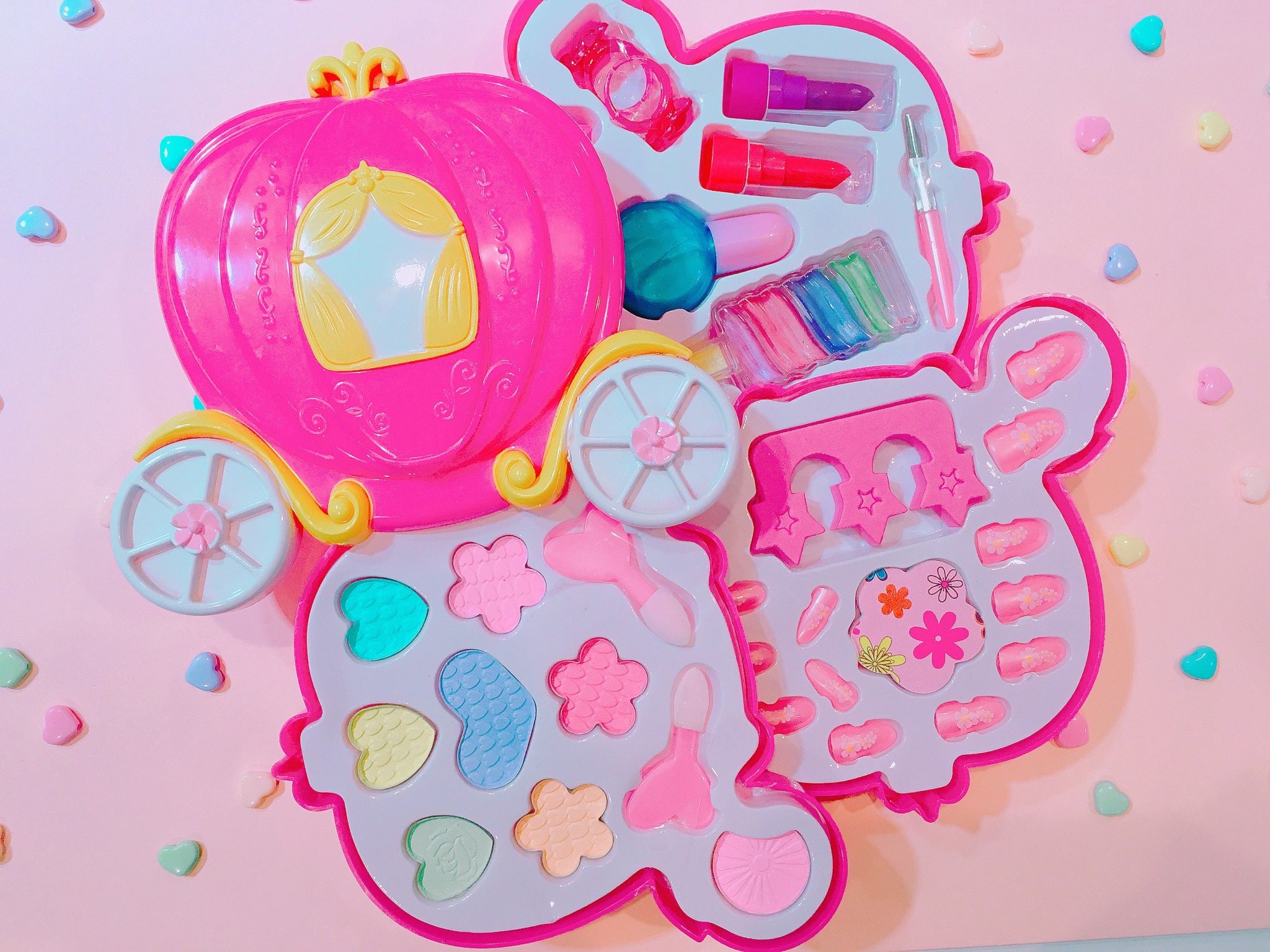 Hidden inside this fairy tale carriage is a dreamy eye shadow and nail set…💞
Just looking at all the pastel colours will leave your heart racing 💜💙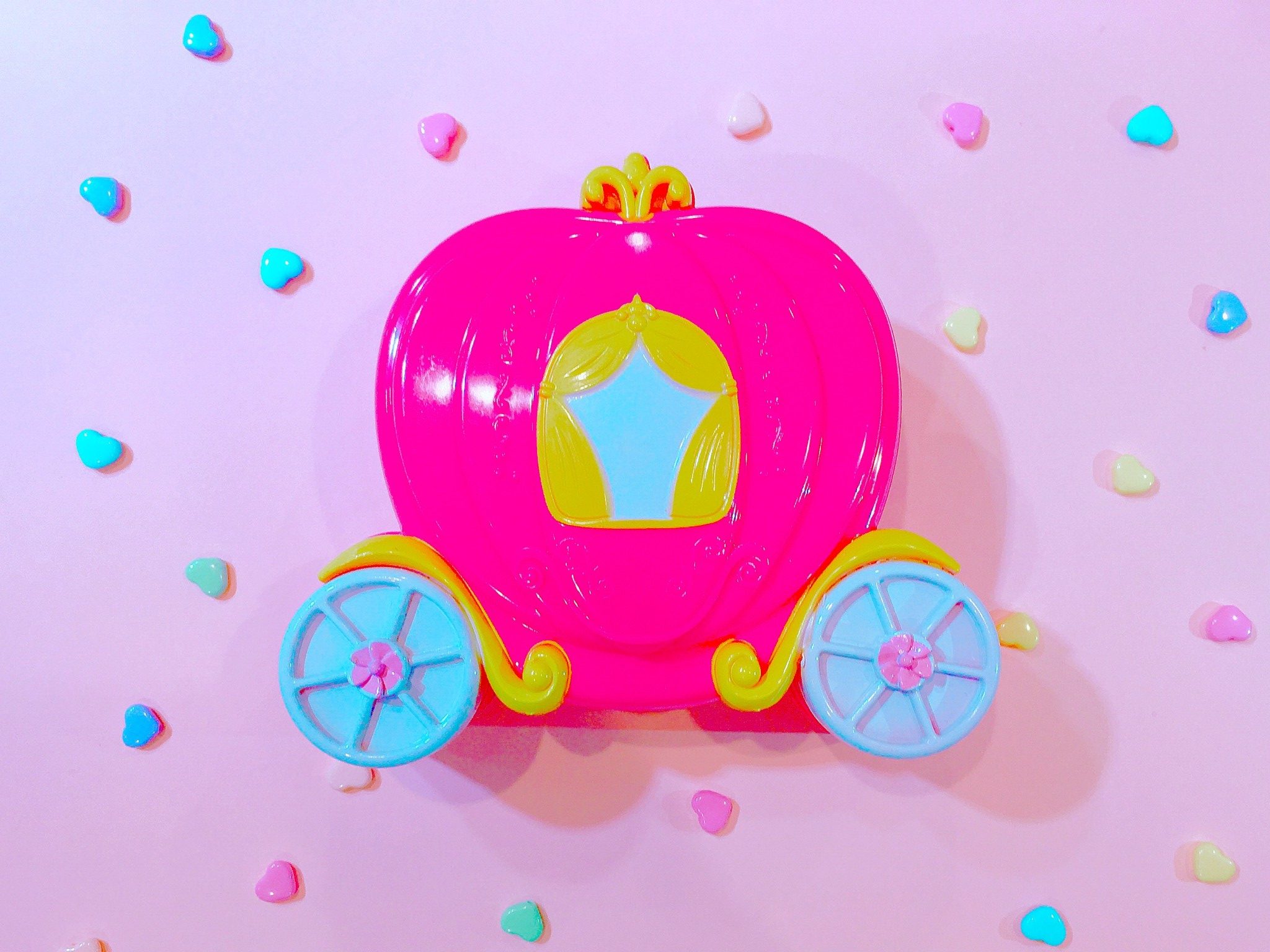 The cute pink carriage will look wonderful in your bedroom 🍓
It'll fit in just right with any fancy displays🐻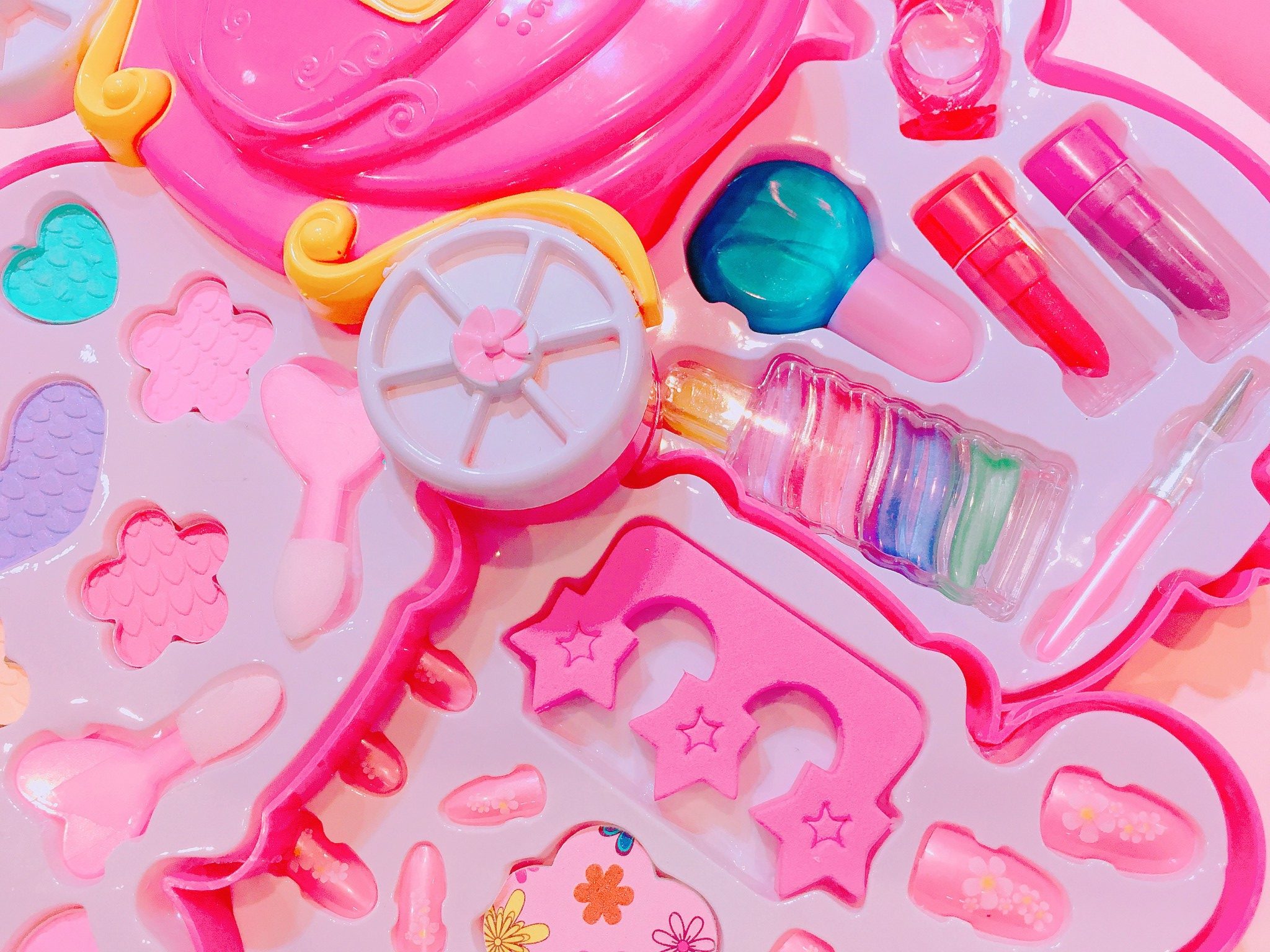 The contents are just as cute as the outside! 💕💕
It'd even be cute displayed open 😊
Available at Nijiiro Ponic🦄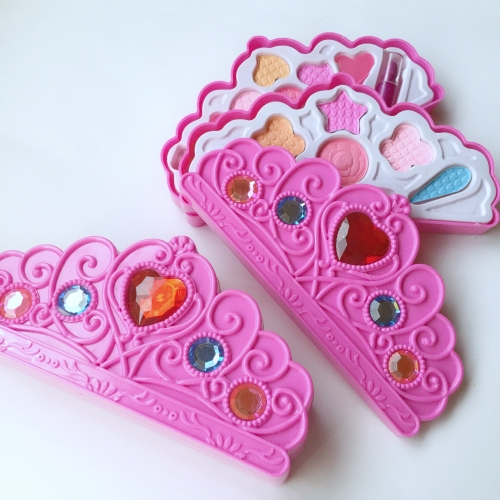 Princess Tiara Make Palette *¥1500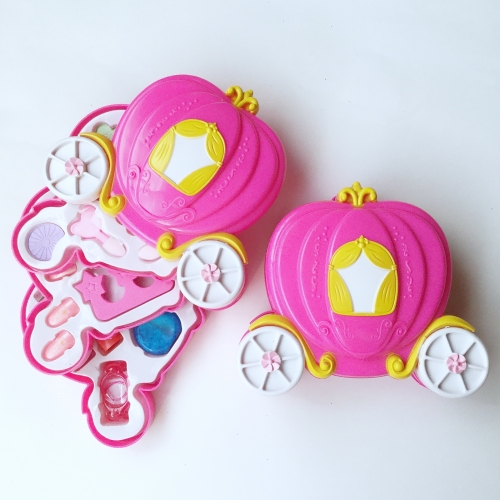 Pink Carriage Make Palette * ¥1800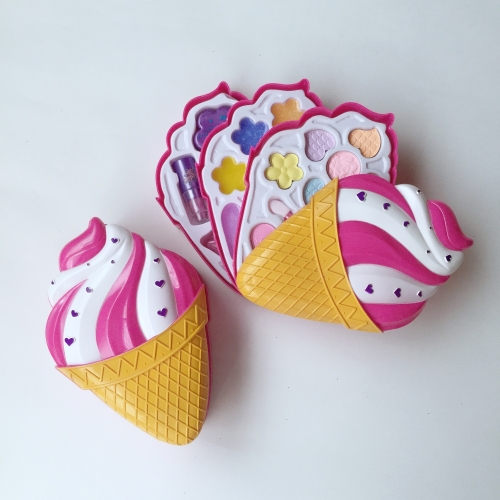 Soft Ice Cream Make Palette* ¥1800


■Lafary x Nijiiro Ponic 1st Giveaway ~Entry~■
《How to apply》
1)Follow Nijiiro Ponic's official Twitter (@nijiiroponic)
2)Follow Lafary's official Twitter (@lafary_jp)
3)Retweet & Like Lafary's Tweet (linked here)
https://twitter.com/lafary_jp/status/938713577720025088
《Present Item》
・Princess Tiara Palette (1 Winner)
・Pink Carriage Palette (2 Winners)
《Amount of Winners》
3 Winners Overall
《Application Period》
2017/12/10 until 23:59 (JST)
《Winner Announcement》
We will pay for postage within Japan. Winners will receive a DM from our Twitter (@lafary_jp). Please make sure you're able to receive DM's before the end period.
《Conditions》
・If you do not reply to our DM within 24 hours or the item cannot be delivered due to an unknown address, you will lose your prize and we will pick a substitute winner.
・It is not possible to transfer or exchange the prize.
・Entries from giveaway-only accounts will not be eligible – please only use real accounts.

■Information■
Nijiiro Ponic
ーOfficial HP: http://ponica.shop-pro.jp/
ーTwitter: @nijiiroponic
ーInstagram: @nijiiroponic
ーFacebook: @nijiiroponic
■Information for shop staff, companies■
For promotion or articles on Lafary, please send your enquiries via the "Contact" page on the site. We will reply within 1-3 business days.
https://www.lafary.net/contact/