💋 Akaguchi Mimu's Makeup Collection 💋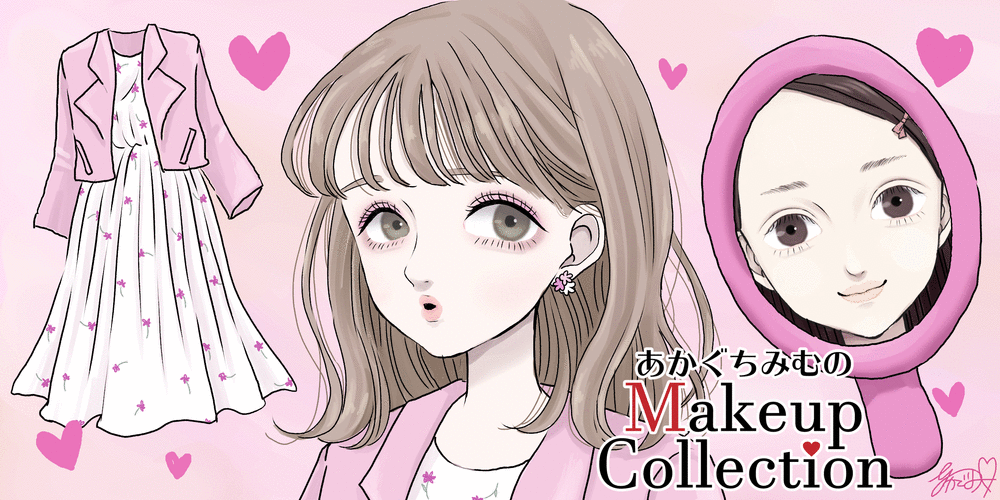 🎀 #3: Mature Pink Makeup For Spring
Hello everybody 😊
I'm Akaguchi Mimu, an illustrator 💕
I'll be introducing you to the latest trends and fashion through illustrations 💓
For the 3rd and 4th instalments, I will be introducing you to the hottest trend colours for 2018 Spring/Summer – pink and yellow – and the makeup that goes perfectly with them!
Today I'll show you mature pink makeup for spring 💄💋
The theme is『Fluffy x Tight』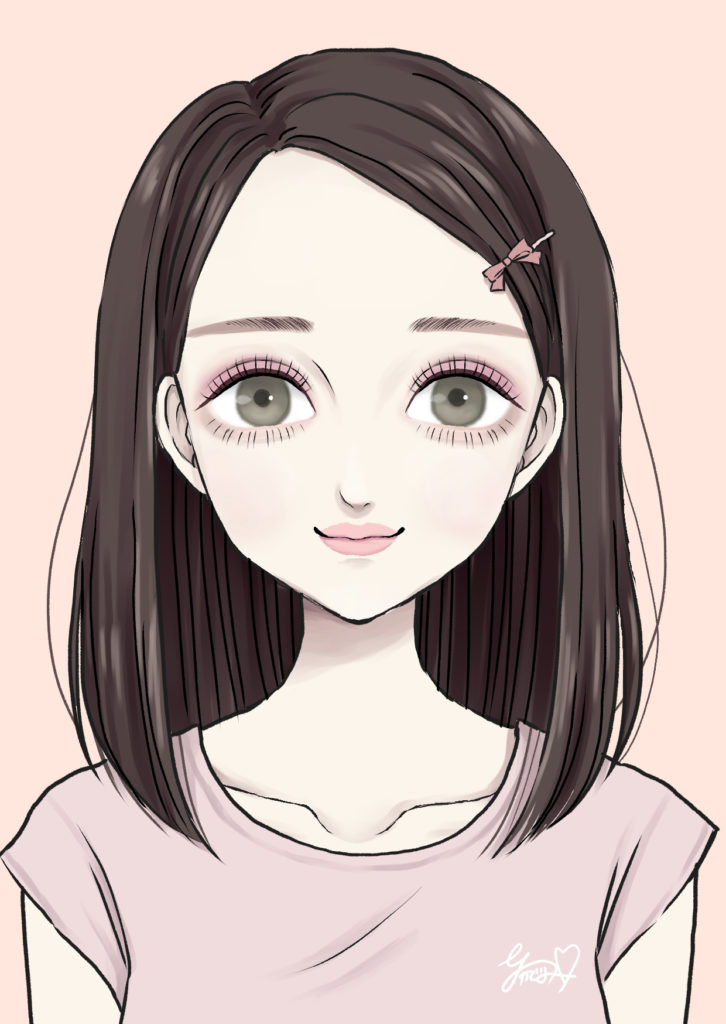 The above illustration shows how your makeup should look once your look is complete 😊
This makeup will give you a mature, feminine atmosphere!
An easy way to add a mature feeling is to lower the placement of your blusher!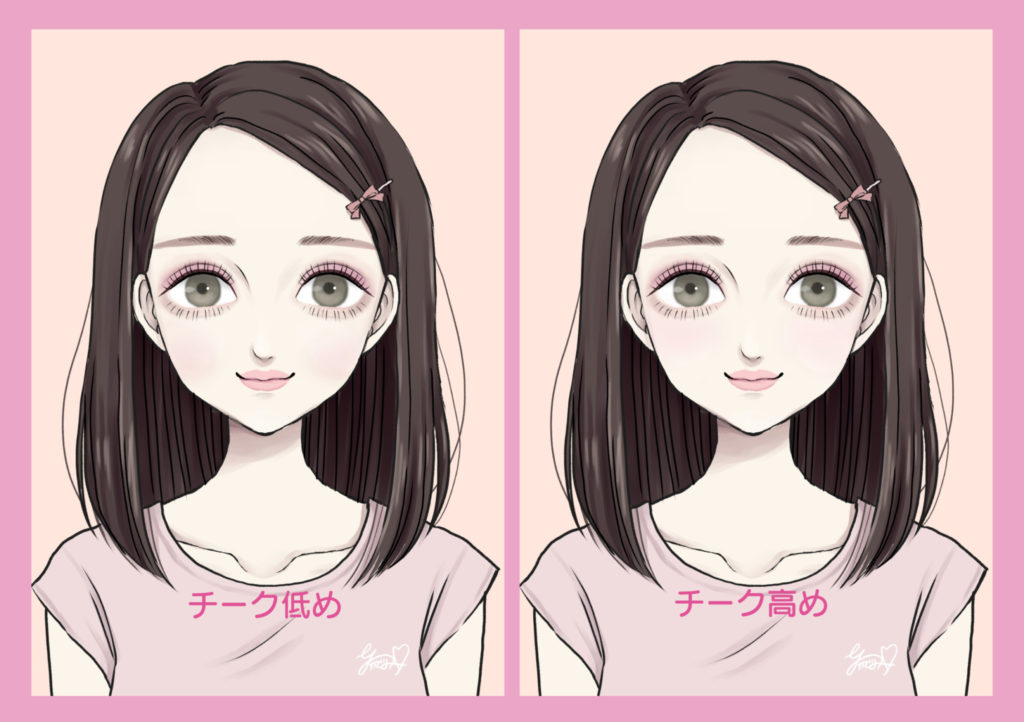 By softly applying your cheek makeup in a lower position, you'll look calm and mature ✨
On the other hand, applying it higher will give you a cuter, dolly look 🐰💕
Today I'll show you how to do fluffy eye makeup and tight lip makeup  😊
Eye Makeup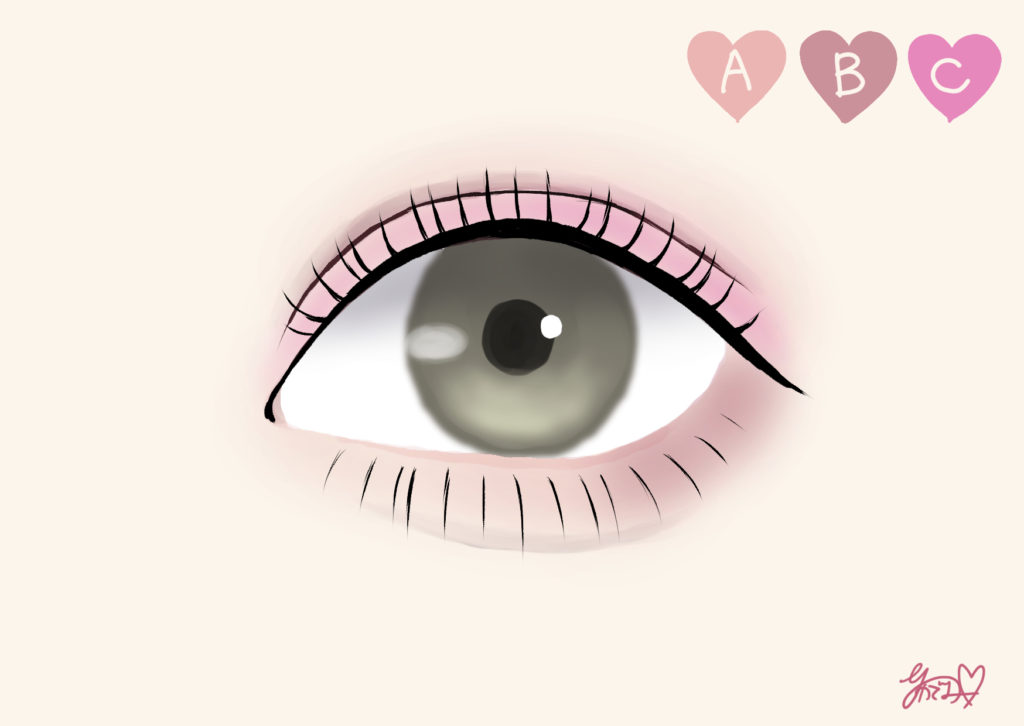 The main point of this eye makeup is the firm eye shadow!
Apply the orange based eye shadow (A) to the whole eyelid and tear bag before applying the darker eyeshadow (B) to the outer corners of your eye. Apply the pink eyeshadow (C) to your upper eyelid and crease 💖
By adding a gradation to your makeup, your makeup will appear cute & fluffy as well as gorgeous & firm ✨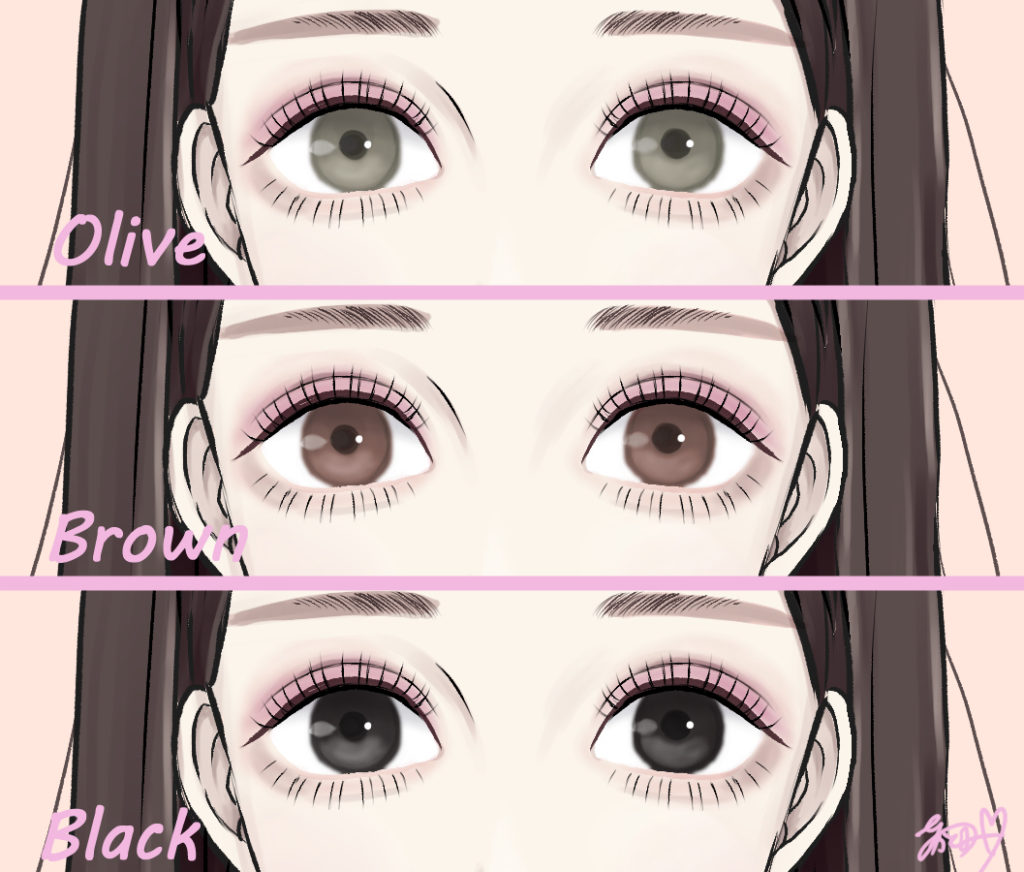 The impression of this look changes with your eye colour!
By looking at the above illustration, you can see that black eyes have a cutesy appearance while the brown eyes have a more feminine look ✨
For the sake of a mature, spring look, I recommend olive based contacts 💖
Next we'll continue onto the lips 😊
Lip Makeup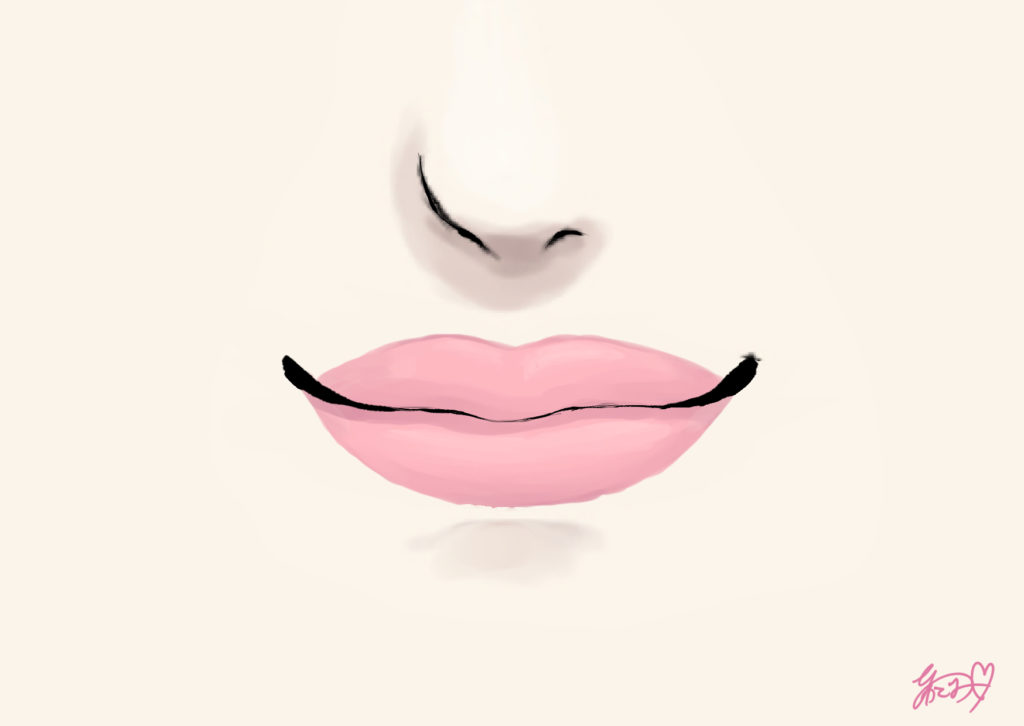 Apply a matte lipstick for a firm, tight look – the matte type will prevent a blurred, soft look 💋
We recommend using a pink-beige, nude lip colour for a mature appearance 😊
If you apply the lipstick after using concealer, the colour will be amplified!
Before & After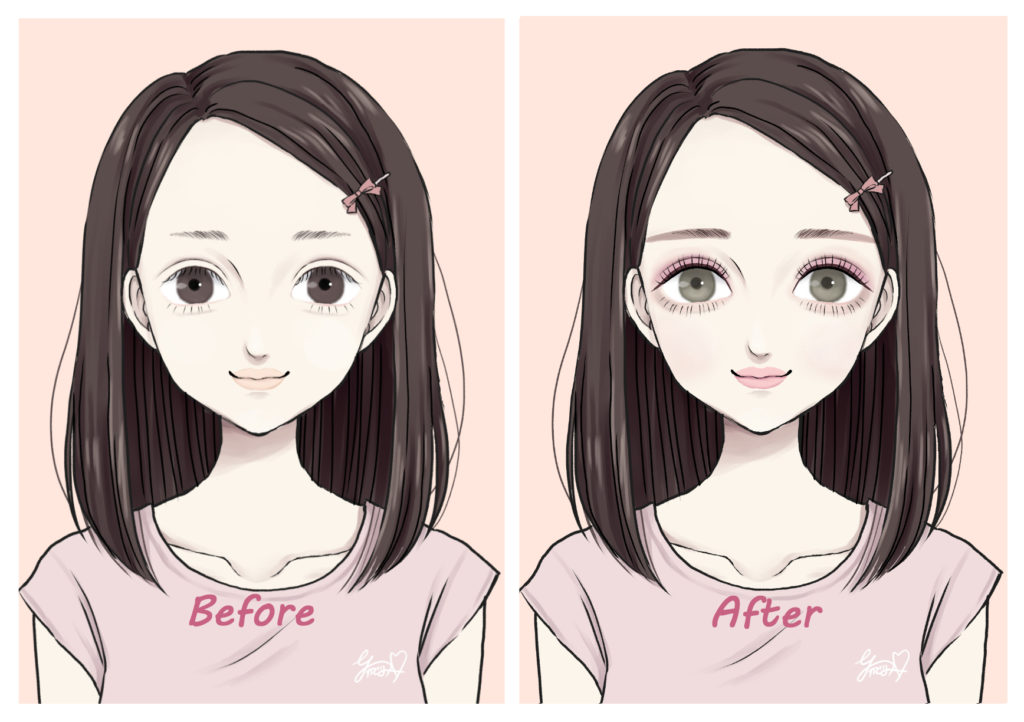 The left is the before, and the right is after 😍
With pink eye shadow accenting your eye, it becomes gorgeous and ladylike whilst remaining fluffy 💕
Mature Pink Makeup For Spring: Recap
 🎀 Eyeshadow, dark pink with a fluffy gradient
 🎀 Look mature with lower cheek placement
 🎀 Finish with a matte lip.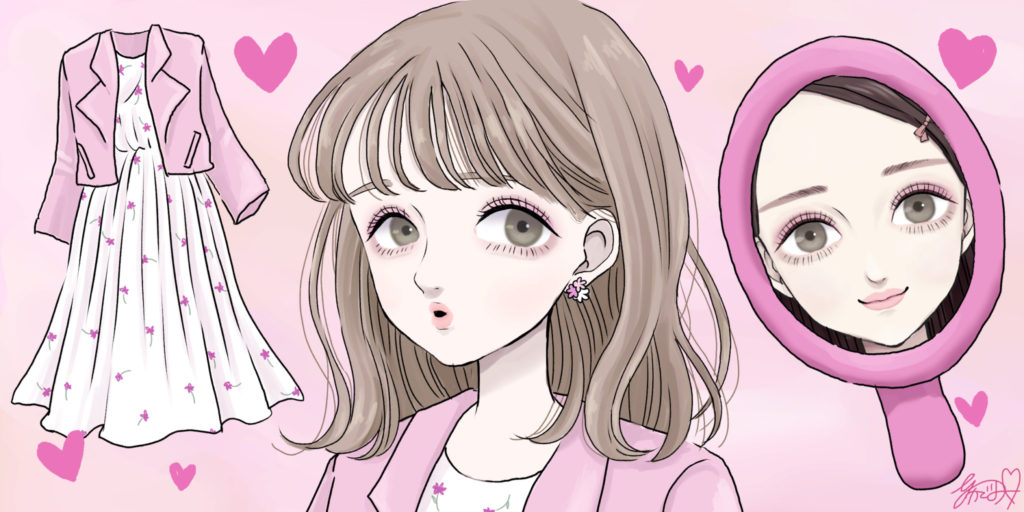 What did you think? 💕
If you're wearing pink clothing this Spring, I'd be happy if you'll refer to this makeup tutorial ✨
Next time I'll be introducing a makeup tutorial to wear with yellow!
Look forwards to it 💋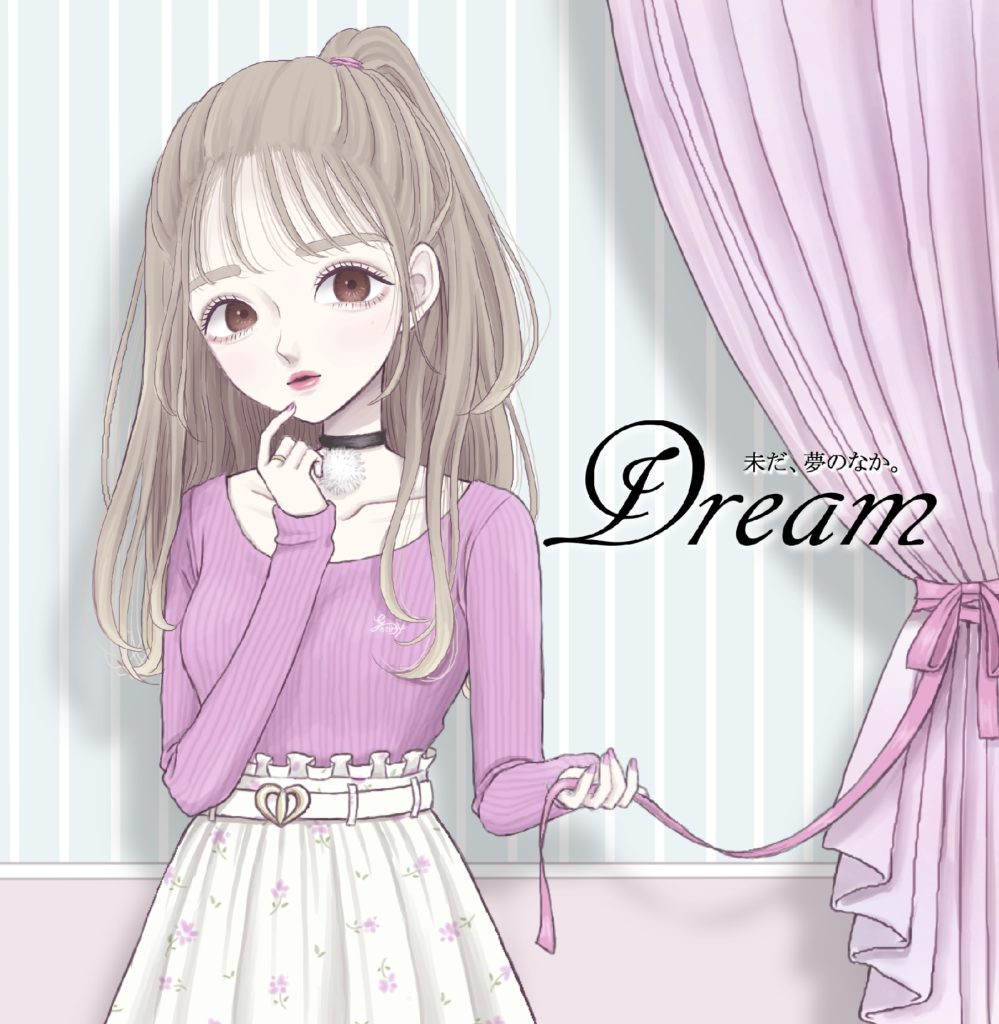 Akaguchi Mimu
Girls fashion illustrator.
A yumekawaii and girly illustrator with the concept of "Still within a dream." Their drawings represent a girls desire to be cute.
Using dreamy colours and fashionable clothing, their illustrations have become popular with girls in their teens and twenties.
Twitter: @baby_gumi
Instagram: @akagumichan