♡Baby Block Accessory Box♡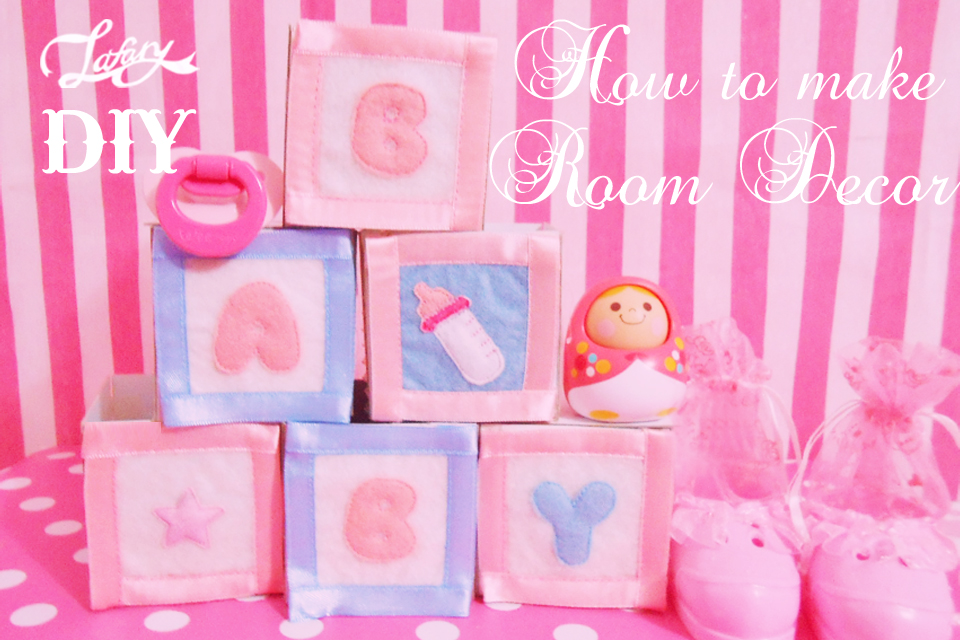 Today we'll show you how to make these cute and retro boxes that look like a building block toys! 🍼💕
These cute and easy felt boxes can be made using cardboard and leftover packaging ✨🍼
They'd make wonderful gifts or Baby Shower presents!👶◎
🎠You Will Need🎠
💝Felt (White・Blue・Pink)
💝1cm Width Ribbon (Blue・Pink)
💝Accessory Box
💗Sewing Equipment
💗Sewing Machine
💗Tape
🎀How To Make🎀
1.🍒Prepare your letters
First we'll make the baby block letters template. Write or print off your letters whilst taking care to make sure each letter fits within the 5cm box. We're using a Sniglet Font Family from 1001fonts.
2.🍒Cut your fabric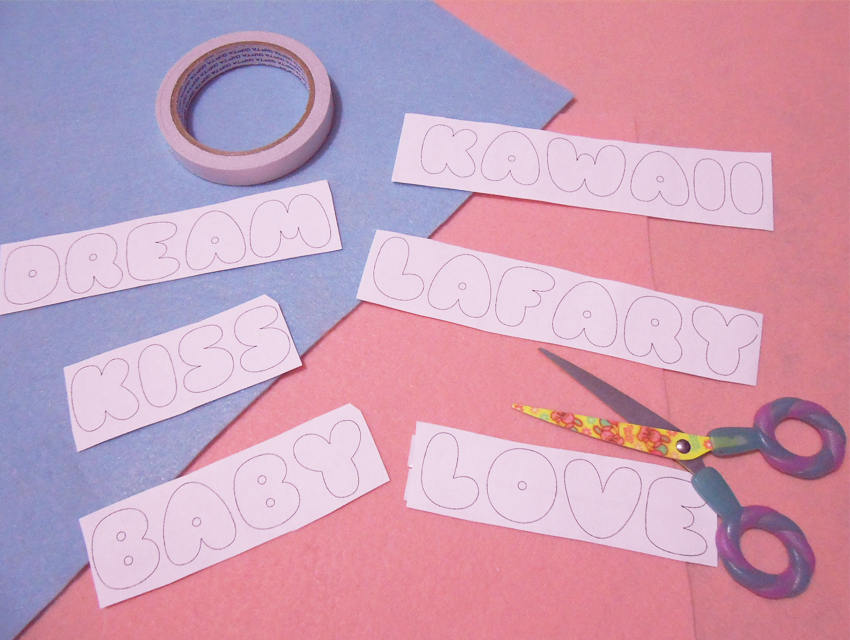 Attach the templates to your fabric using double sided tape, then cut each letter out.
Letters with holes can be safely cut using a hole punch!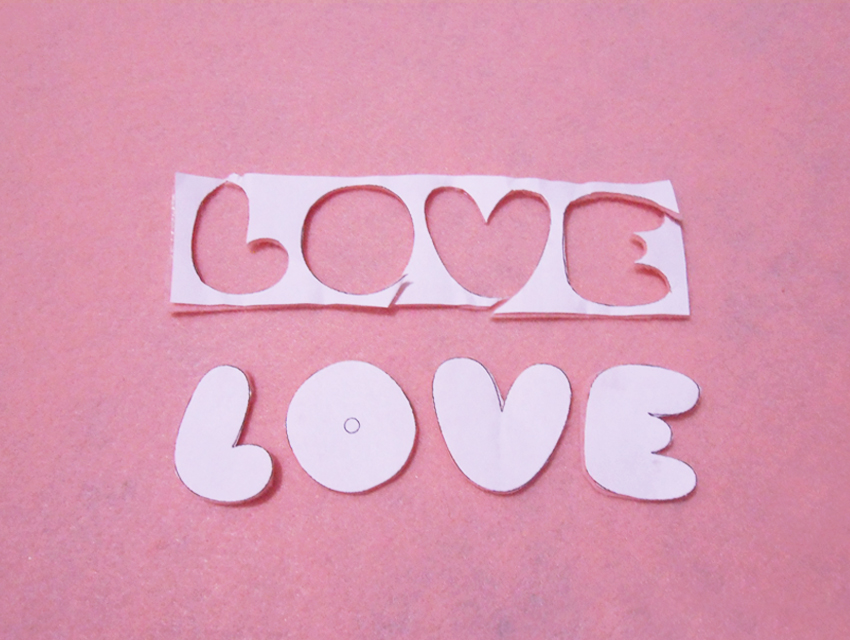 Thanks to the double sided tape it's super easy to cut🐻!
3.🍒Cut the square felt
Draw a 5cm square while adding a 0.7cm seam allowance before cutting.
5.🍒Stitch together using the sewing machine
Stitch the ribbon to your squares using a sewing machine. Leave 1cm of seam allowance on the ribbon.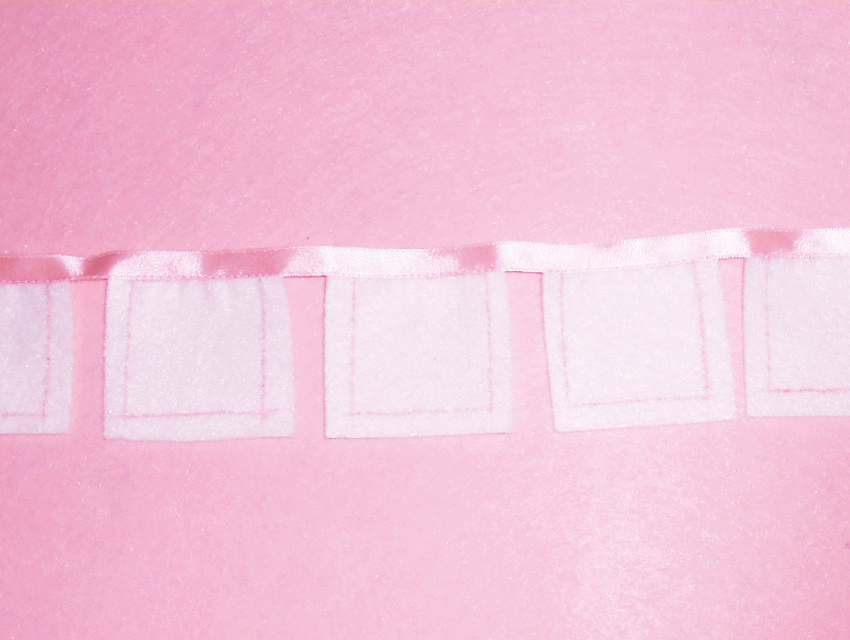 Since there are lots of small parts, connect the parts with the ribbon for ease of sewing 🐰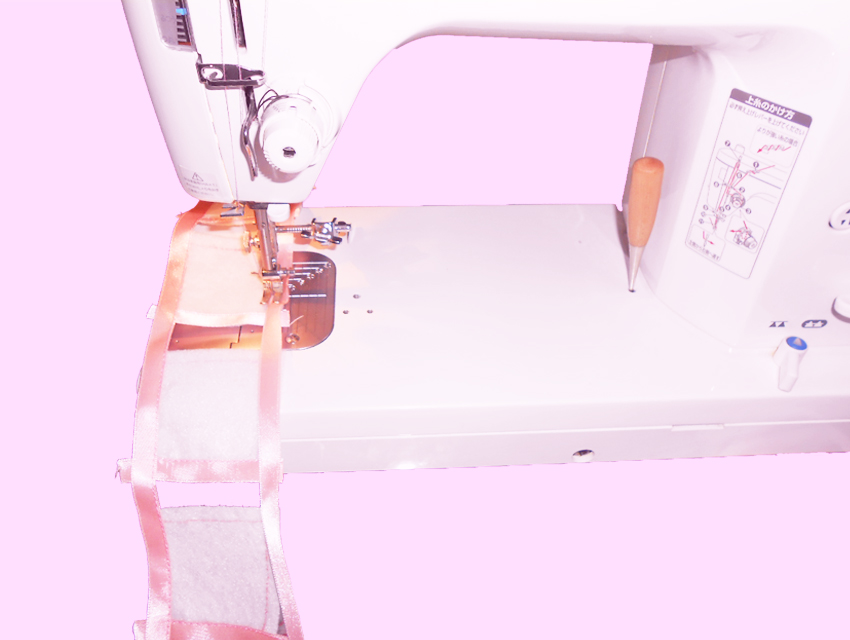 Stitch the letters onto the felt. Start from the curves to prevent the fabric from slipping!🐻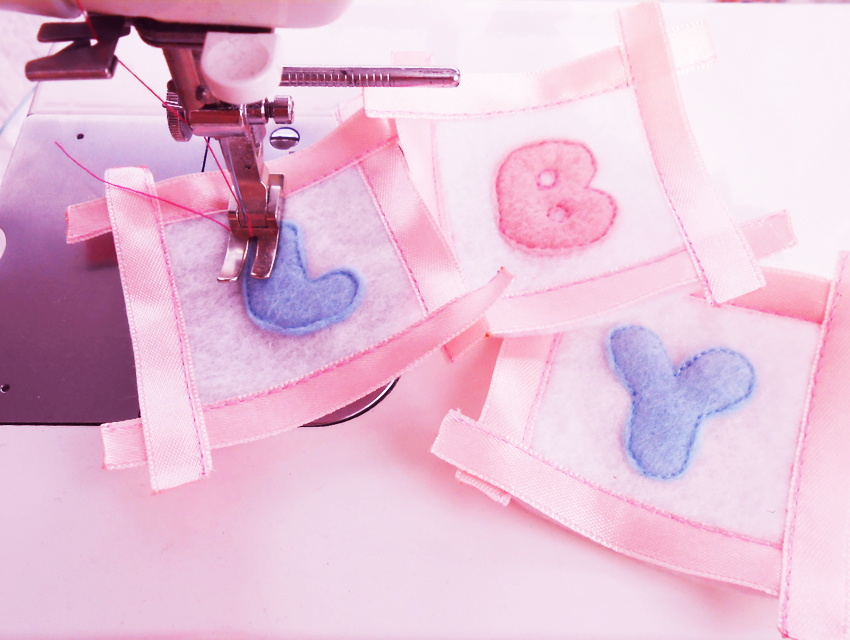 After sewing, repeat the same area 3 times to seal in the stitches, then trim off any excess threads.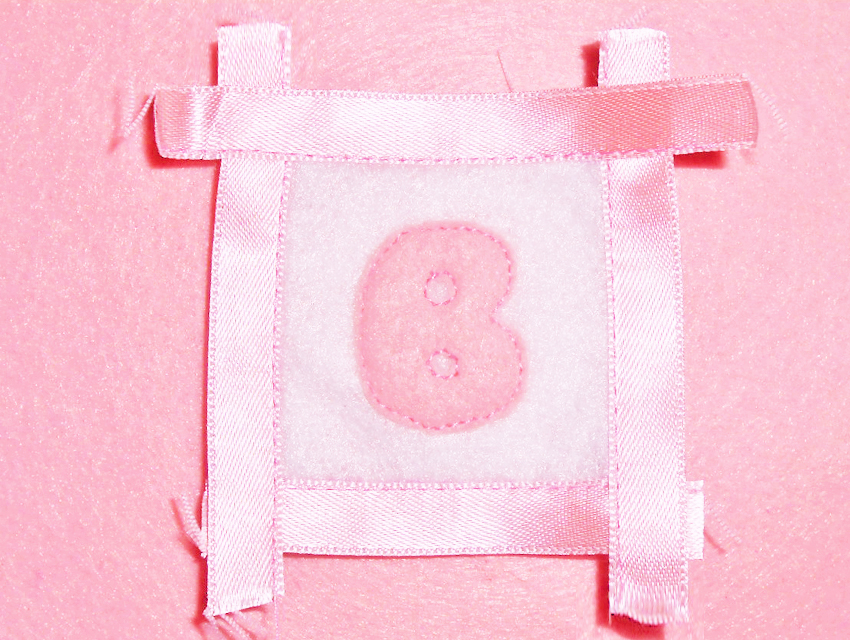 6.🍒Make the box
Make a square box the same size as the applique.You can easily use cardboard or a old packaging!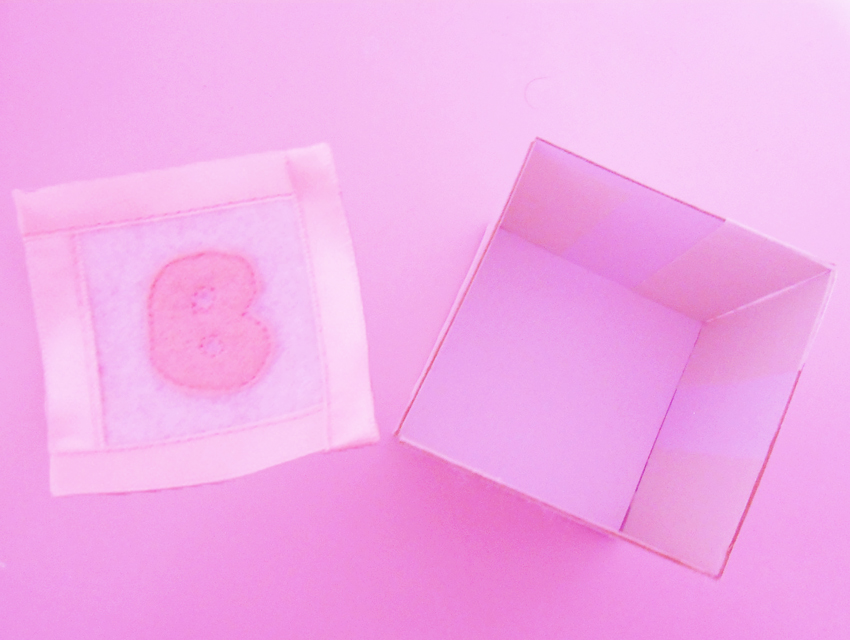 7.🍒Attach them all together
Glue the felt parts onto your boxes.
Try gathering your blocks and decorate your room with them! 💜
(Bonus)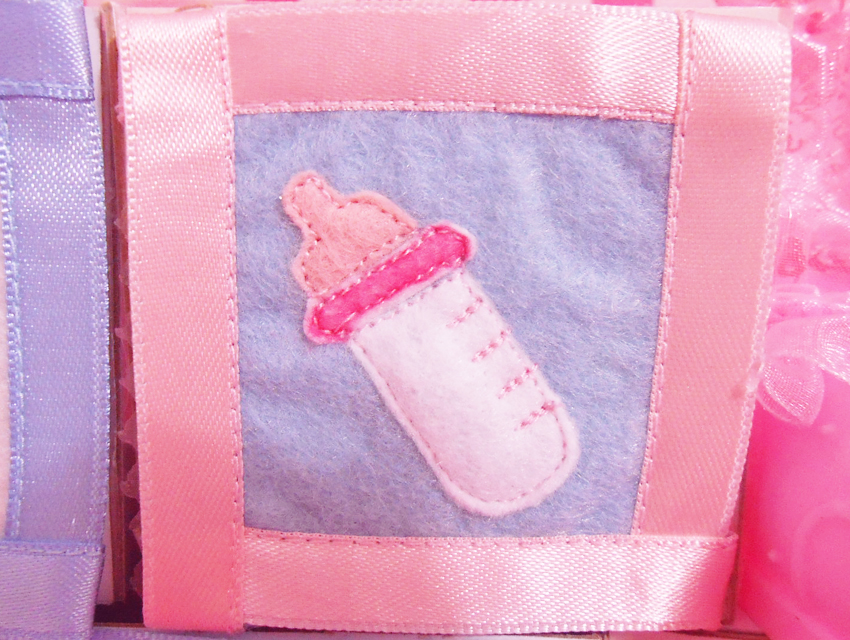 You can use the felt and sewing machine to create an applique 🍼💕