💋 Akaguchi Mimu's Makeup Collection 💋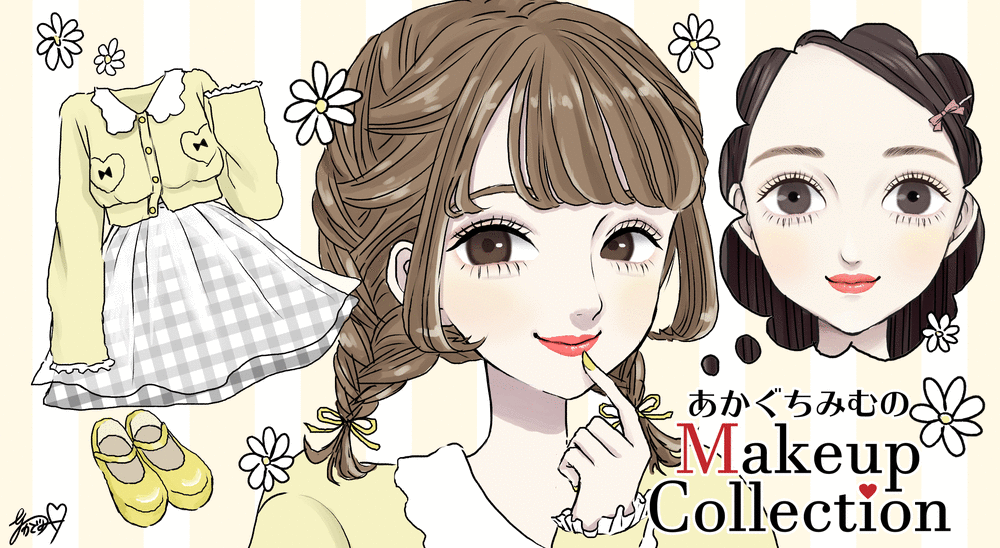 Hello everybody!
 😊💕
I'll be introducing you to the latest trends and fashion through illustrations 💓
For the 3rd and 4th instalments, I will be introducing you to the hottest trend colours for 2018 Spring/Summer – pink and yellow – and the makeup that goes perfectly with them!
Today I'll show you Cheerful Yellow Cheek Spring Makeup 💄💋
The theme is a fruity feeling!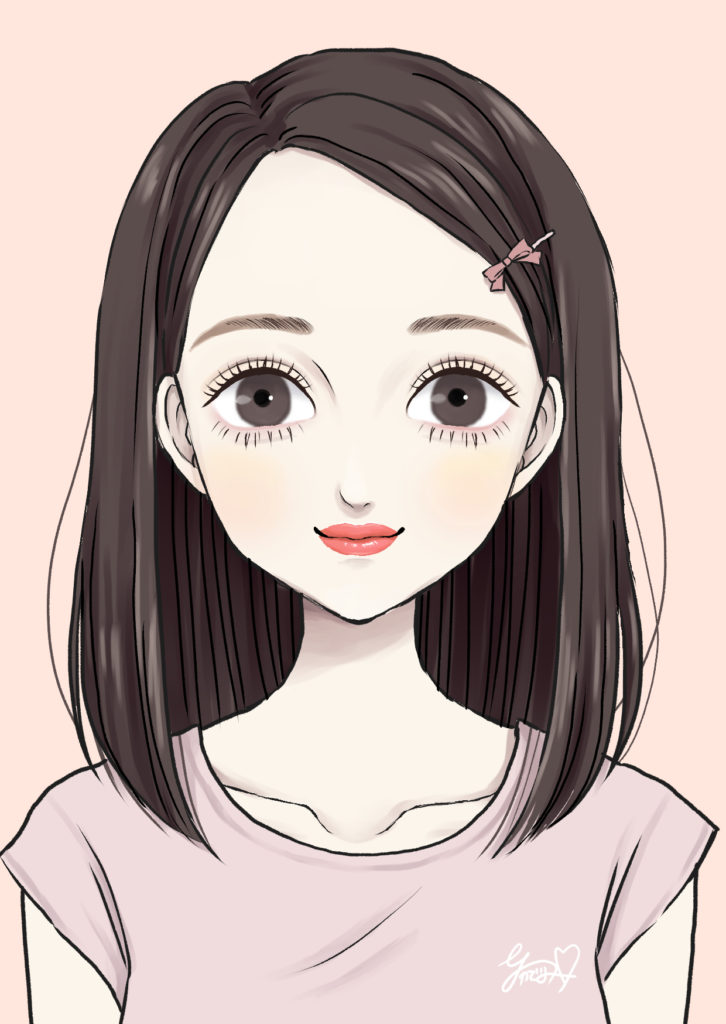 This is what your makeup should look like afterwards 🎀
You'll look cute and juicy, just like a fresh apple 🍎
I'll go into detail on your eye, cheek, and lip makeup ✨
Eye Makeup
The eye makeup is super simple 😊
You should use brown eyeliner and mascara – try adding depth by gathering your eyelashes in small sections ✨
Eye shadow (A) should be the one shade darker than your foundation, applying it over your eyelid. Add a red eye shadow (B) to your tear bags for a soft look 💗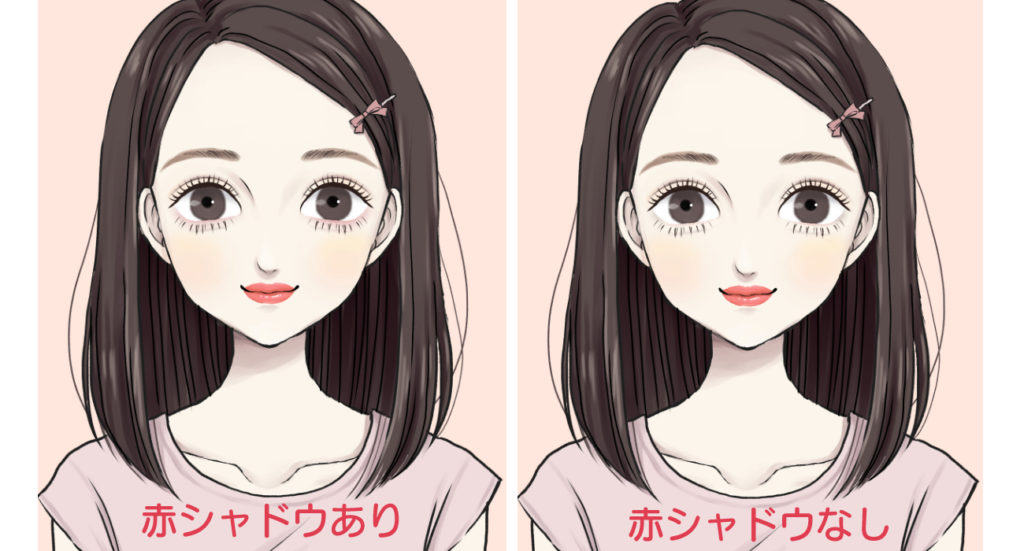 Pay attention to the eyes in the above image 🎀
Don't you think it looks cuter with the red eye shadow?
On the other hand, if you to have a more intense impression, try adding beige to your eye bags instead 💕
Cheeks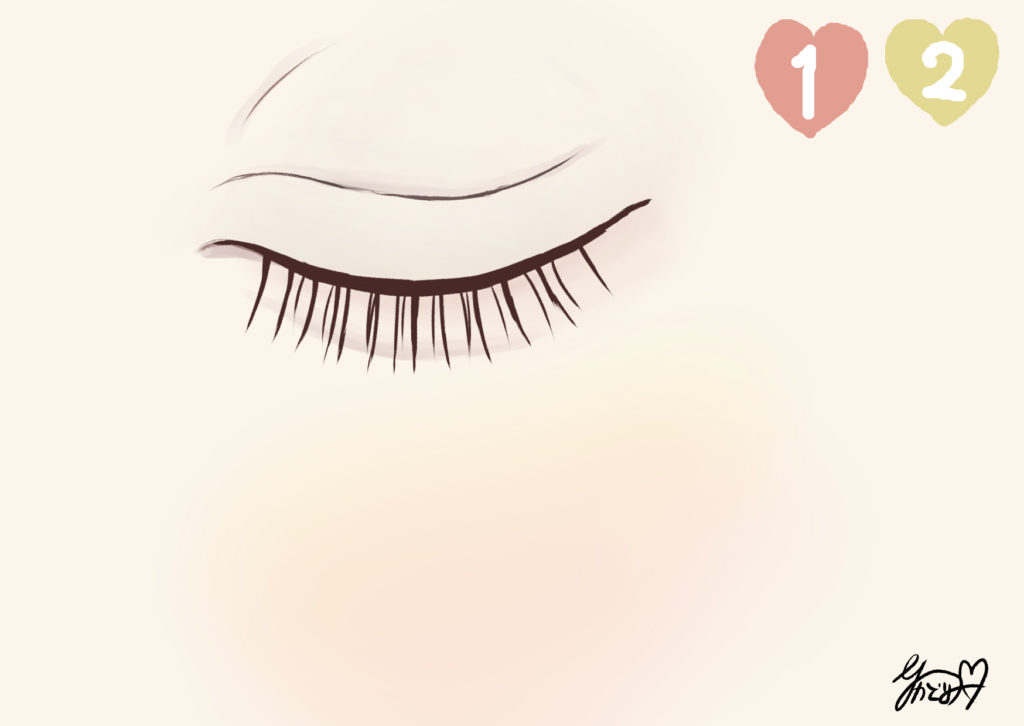 Up next is today's most important point – your cheeks 😊✨
We'll be using yellow, this springs hottest colour 💕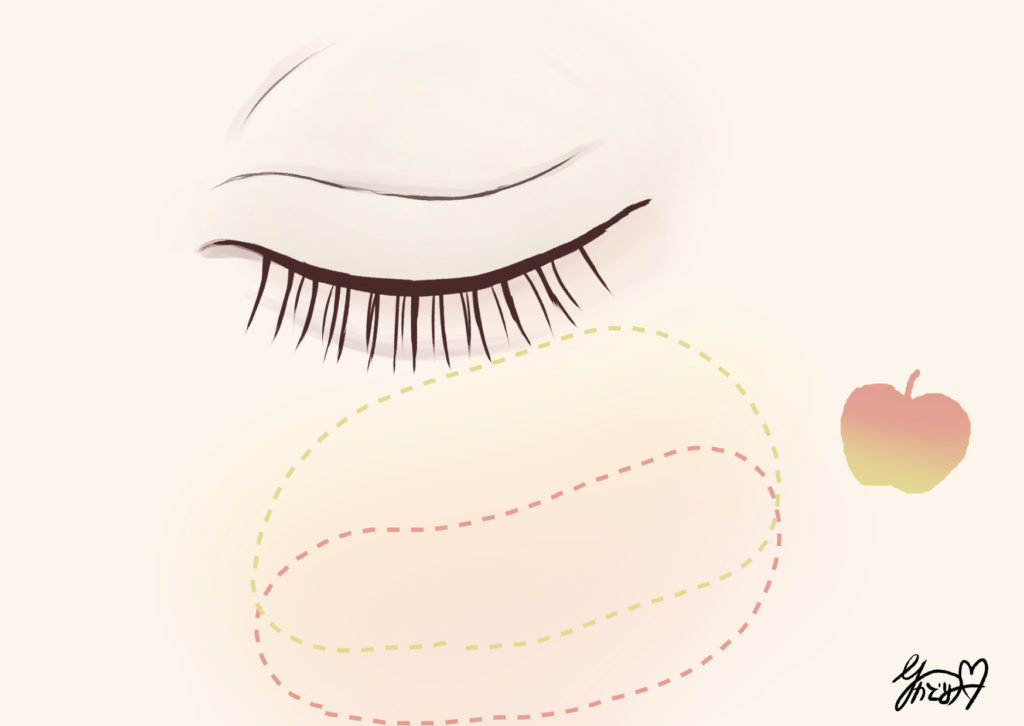 Instead of using just one colour, we've added an orange based colour on top (around the apple of your cheek) to add a gradient. By adding a gradient and overlapping your yellows, you'll look fresh and warm ✨
Lip Makeup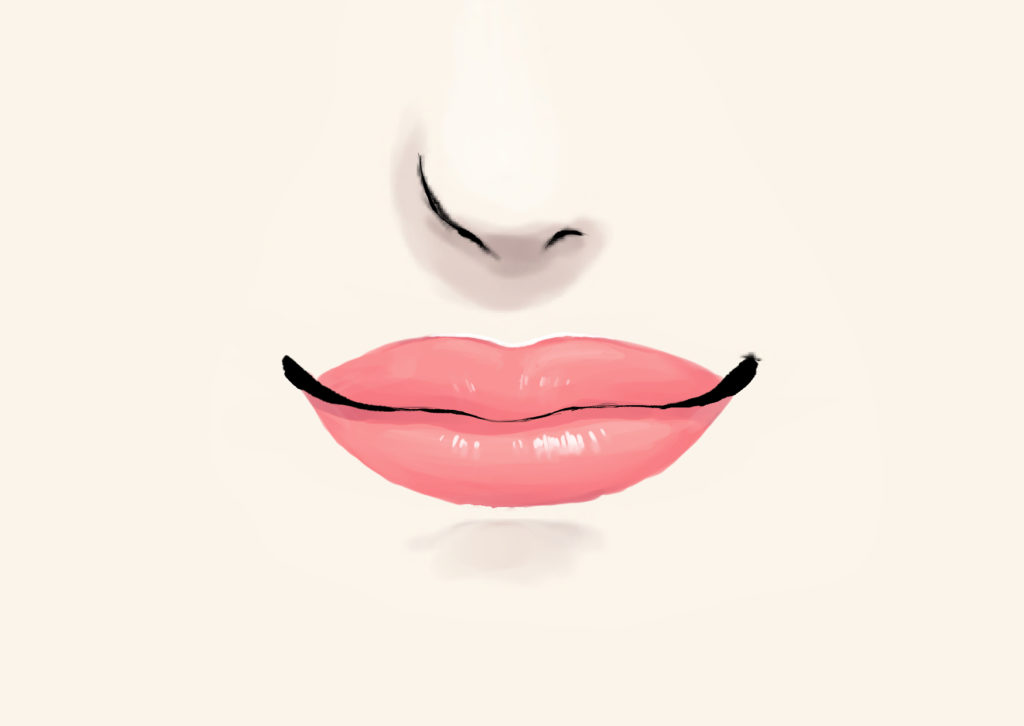 Use an orange based pink gloss for soft, round lips 💕
Because your eye makeup is subtle, you can use a highly pigmented lip colour for balance!
Before and After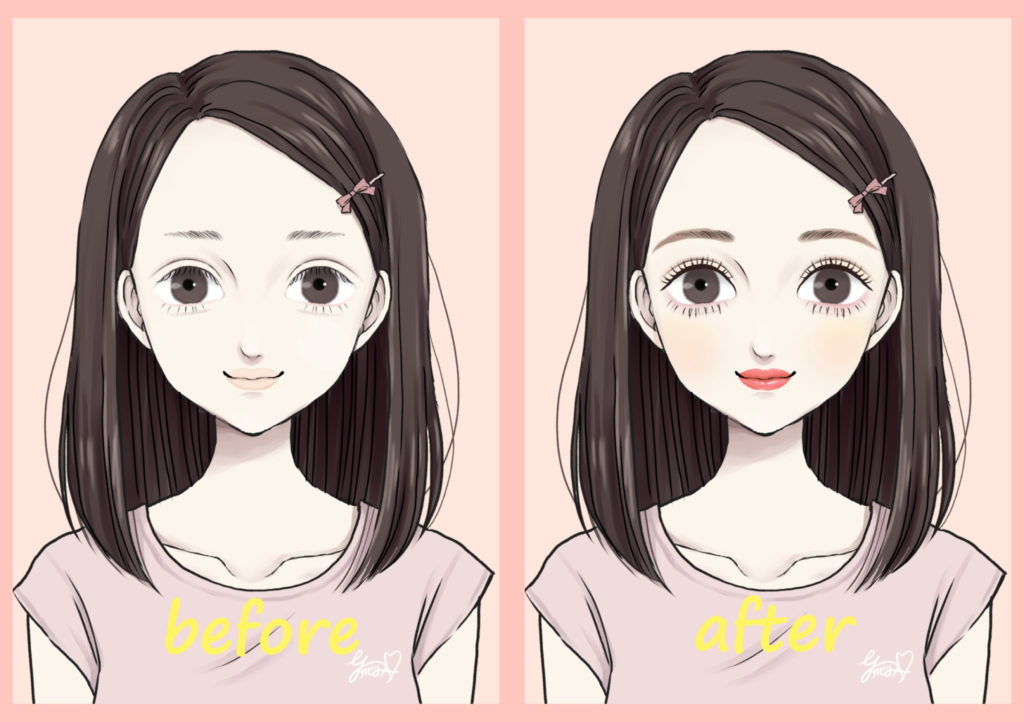 Left is before and right is after 🍎
By using warm colours, you'll look bright and cute 💕
Plus, if you draw arched eyebrows you'll give off a happy impression!
Cheerful Yellow Cheek Spring Makeup – Check List
 🎀 Your eye shadow can change depending your ideal impression
 🎀 Use a yellow and orange gradient on your cheeks
 🎀 Lips should be glossy and pigmented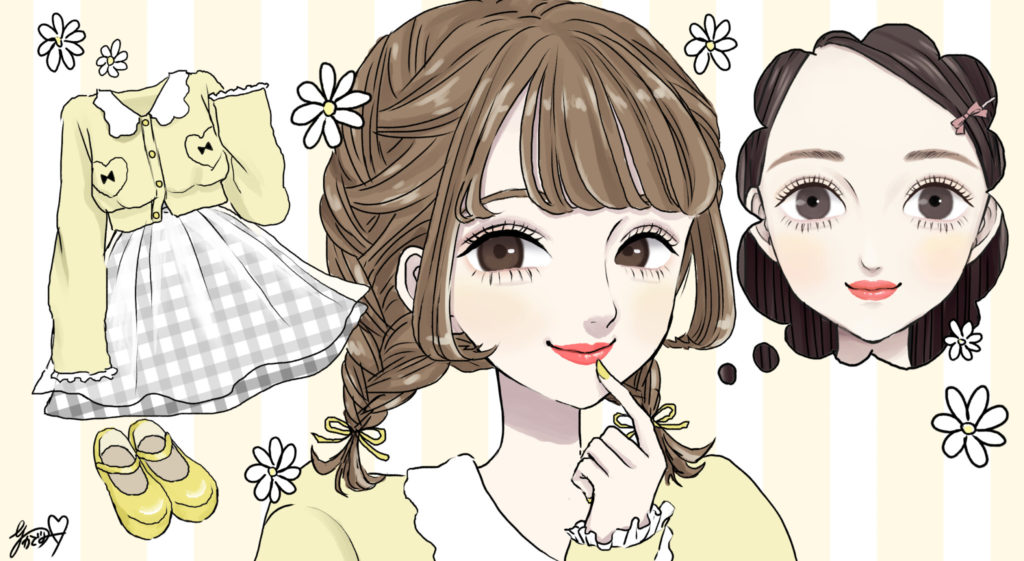 What did you think? 💖
This bright spring look will go perfectly with yellow clothing, so try wearing this next time you go out ✨
Look forwards to the next instalment!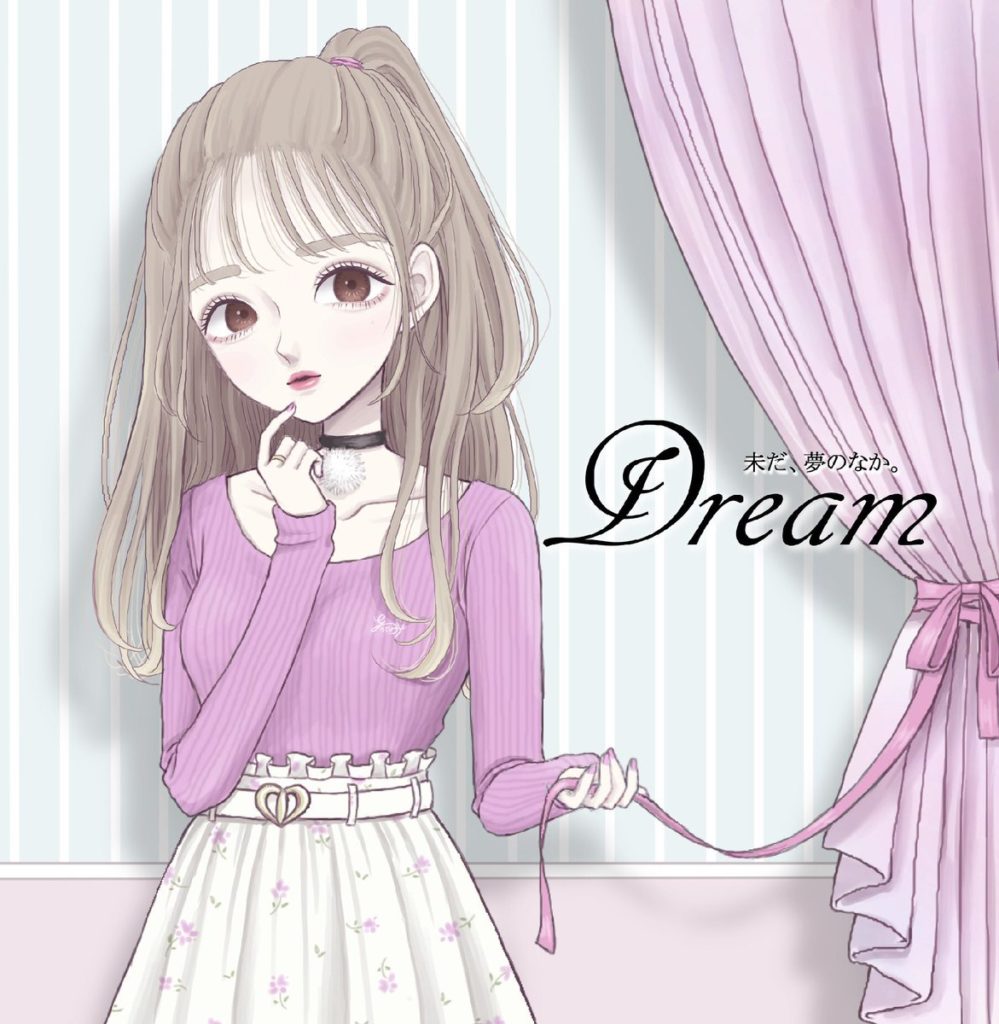 Akaguchi Mimu
Girls fashion illustrator.
A yumekawaii and girly illustrator with the concept of "Still within a dream." Their drawings represent a girls desire to be cute.
Using dreamy colours and fashionable clothing, their illustrations have become popular with girls in their teens and twenties.
Twitter:@baby_gumi
Instagram:@akagumichan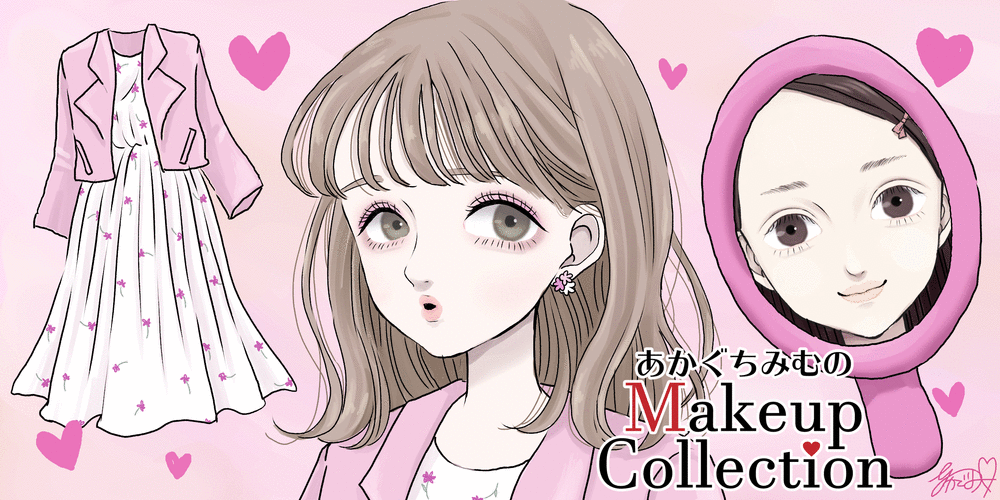 Read #3: Mature Pink Makeup For Spring