Are you curious about overseas yumekawa fans?♥
Harajuku fashion is becoming super popular overseas, and recently a group of kawaii fans in the UK held a fashion offline-meetup, and our official translator Amy has all the details especially for LaFary♪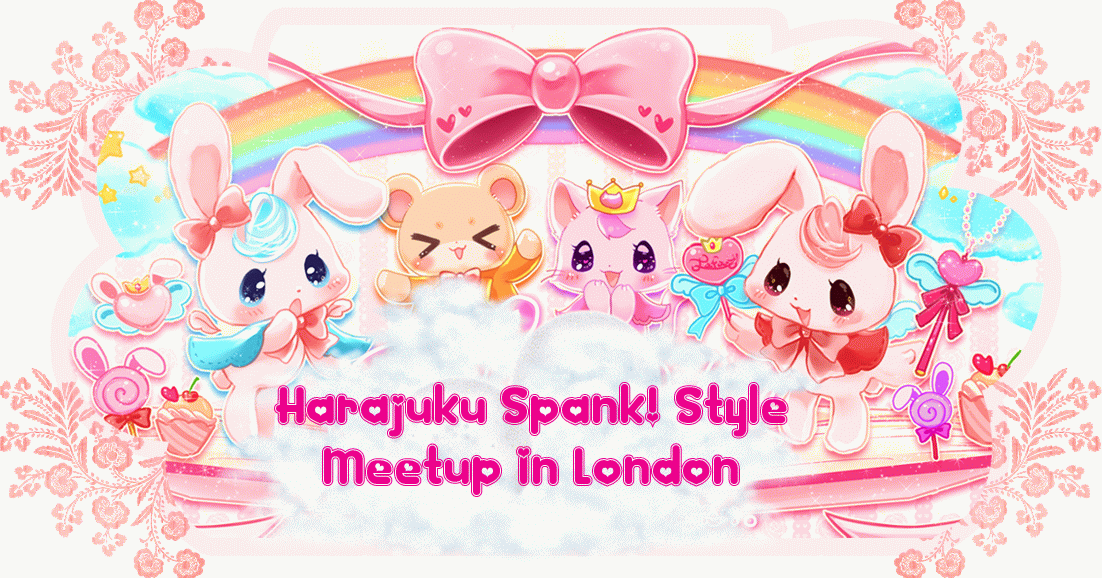 Arranged via social media with a huge turnout!
The meetup was arranged by Izzy-chan, a fan of the fancy brand Spank!. She posted the information on a British Fairy Kei Community on Facebook, inviting everyone to meet in Brick Lane, a street in East London. It is famous for it's vast array of vintage shops, making it the perfect hangout for fans of the 80s inspired fairy kei fashion♪
On the day, fairies from all over the country arrived at the designated meetup point, and overall 32 people attended!
A dreamy meetup in the vintage capital of London, Brick Lane☆
The meetup started at Liverpool Street Station, a few minutes away from the famous Brick Lane. Communicating through the social media group, everyone safely made it to the rendezvous point~
Once everyone had greeted one another, the group headed to the first shop for some shopping♥ The two hosts worked hard to make sure nobody got lost!
Japanese pastel trends are popular overseas♥
While it isn't mainstream, Japanese Kawaii style is getting more and more popular overseas~ At the London meetup, we spotted lots of Japanese brands and trends – Milklim and Listen Flavor were especially popular☆ There are also lots of overseas fairy kei indie brands!
The meetup coords featured lots of  polkadots to reflect Spank! Style, while maintaining a balance of dreamy pastels♥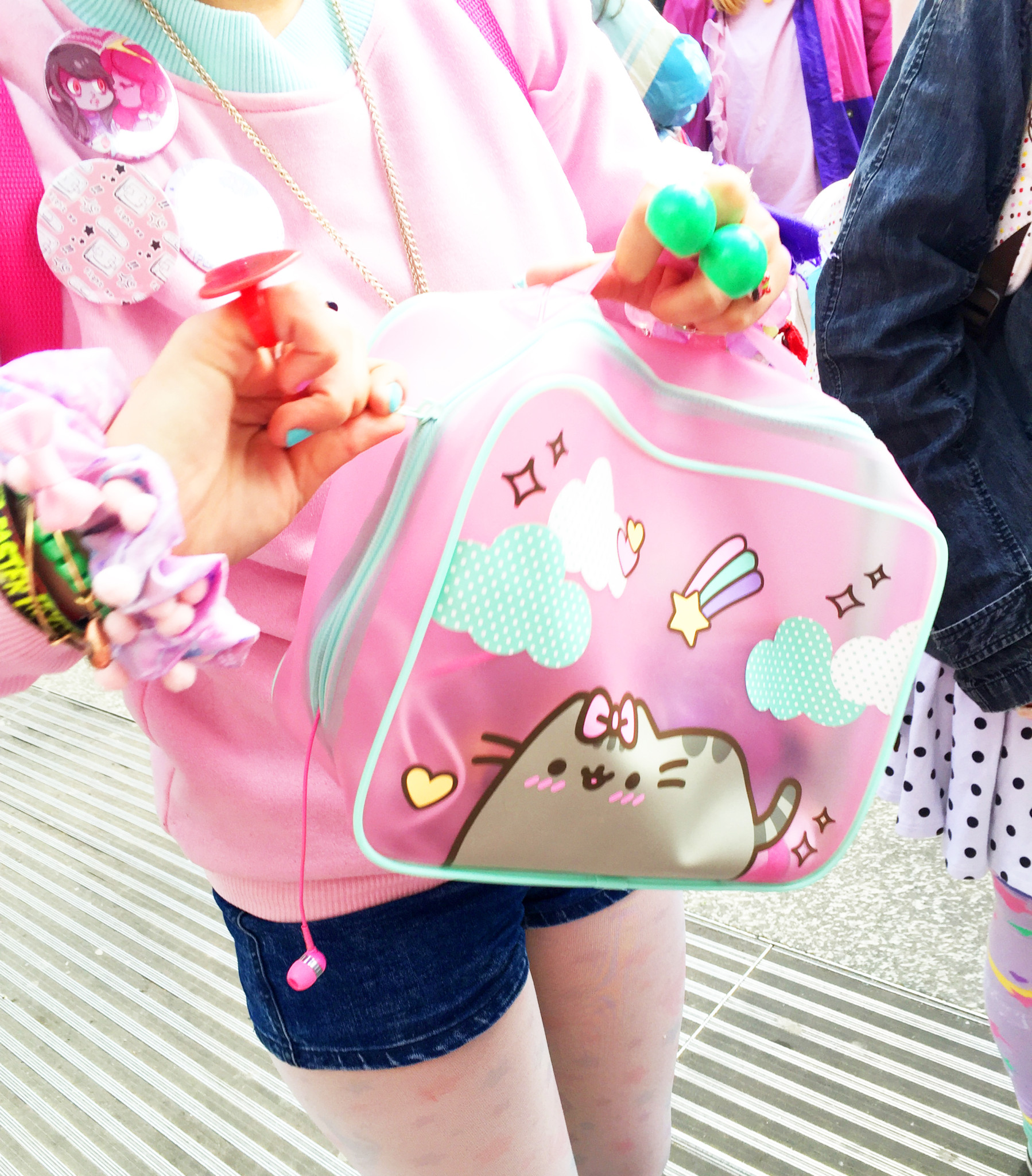 There were lots of kawaii character goods!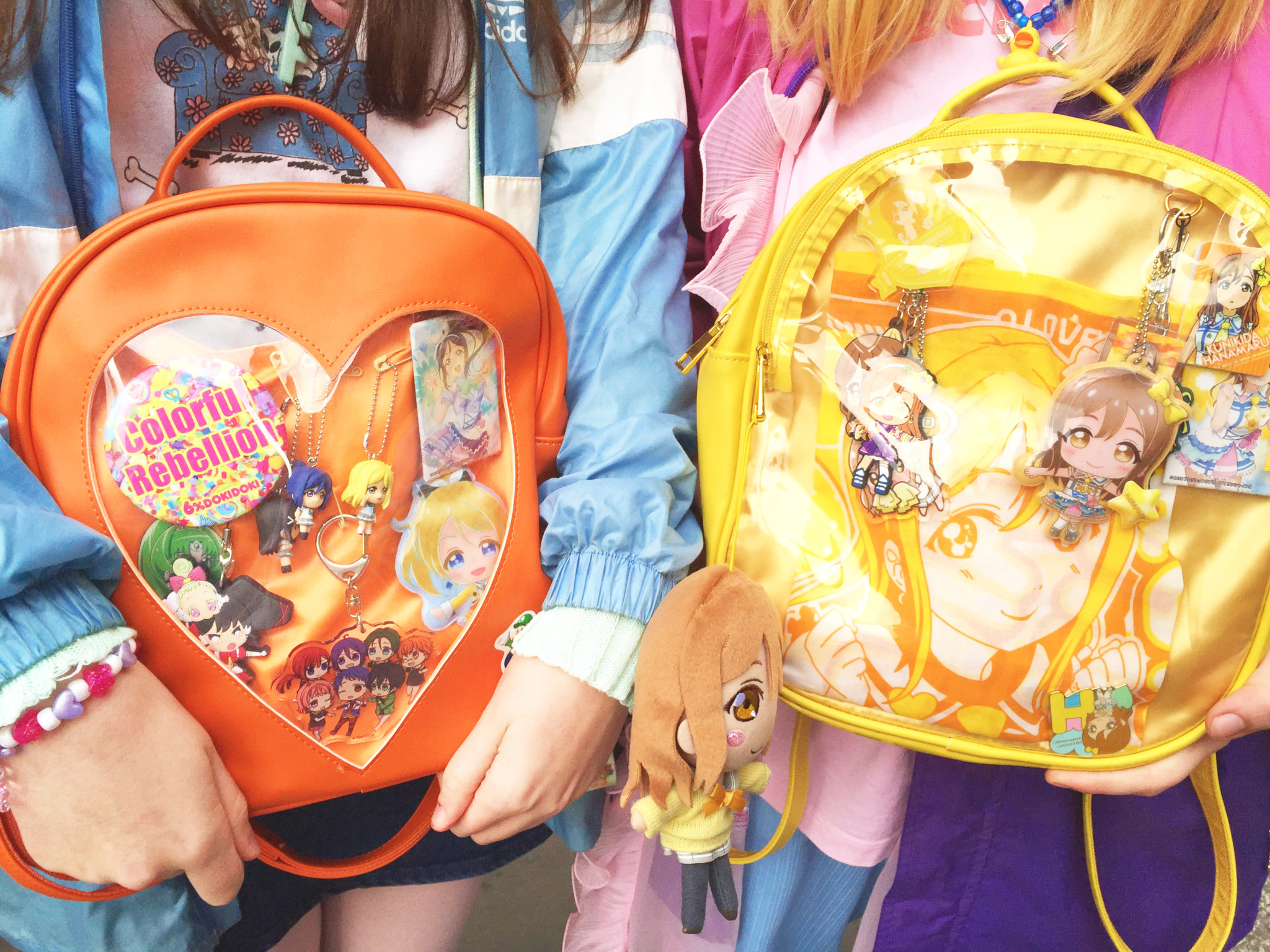 And even "ita bags(痛バッグ)" featuring anime characters♪ These two girls are Love Live! Fans
Brick Lane has lots of vintage shops to visit(遊び)♪
In Brick Lane, there are tons of vintage shops which sell clothing, shoes, lingerie, and even records. The shopping trip was a huge success, with lots of cute purchases ♥
One of the most popular vintage chains in England is Rokit! There are two on Brick Lane alone.
Rokit was first opened in London's most popular alternative destination Camden Market, where they sold American denim. They were so popular that they now have 4 London locations, which are all visited by tourists from around the world. Even celebrities buy their vintage clothes from Rokit! They sell authentic British items from the dreamy 1950s, all the way to the hip 1990s.
The shop on Brick Lane had super fashionable (おしゃれ)shop staff! They were super excited to see so many cute people entering their shop★
official HP:http://www.rokit.co.uk/
instagram:https://www.instagram.com/rokitvintage/
They even sell Kimonos♪
There was lots of もこもこ jumpers And lots of 80s designs~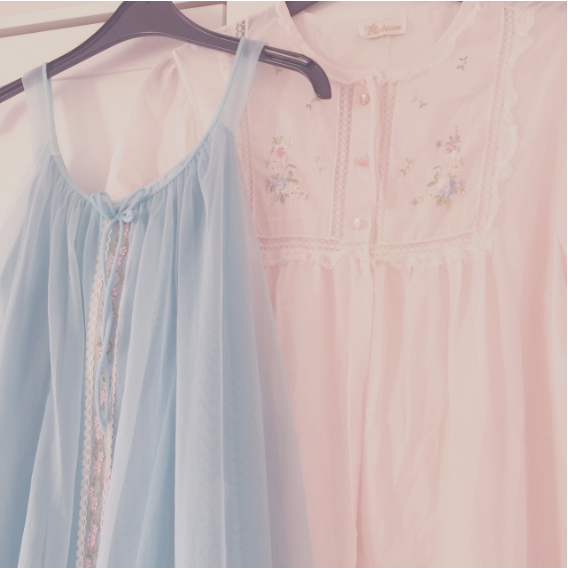 Our translator took home these two adorable lingerie style dresses! They will be perfect in dreamy summer coordinates☆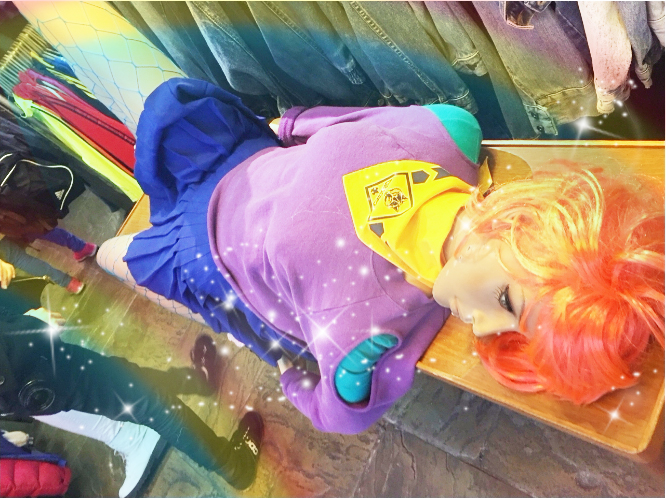 Even the mannequin was stylish~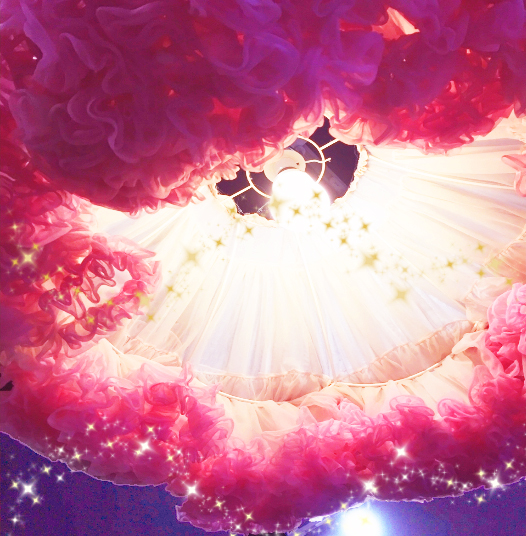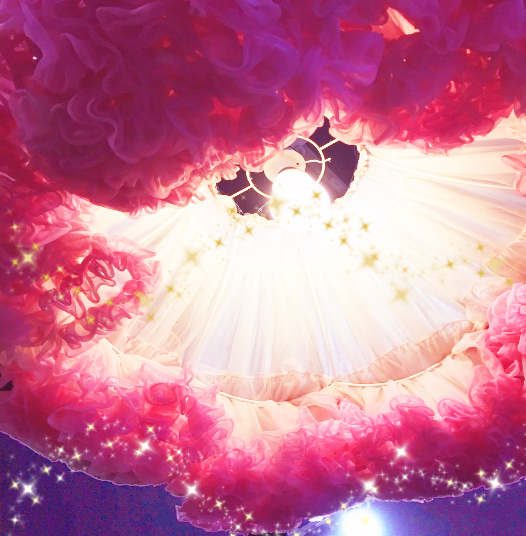 I wish I could take this pannier lightshade home~
Shopping was a huge success!
Let's go shopping at Rokit ♪
After shopping, the group went to a petting farm!
The group went to visit a local petting farm with lots of cute animals, including pigs, goats, cats, chickens, and sheep!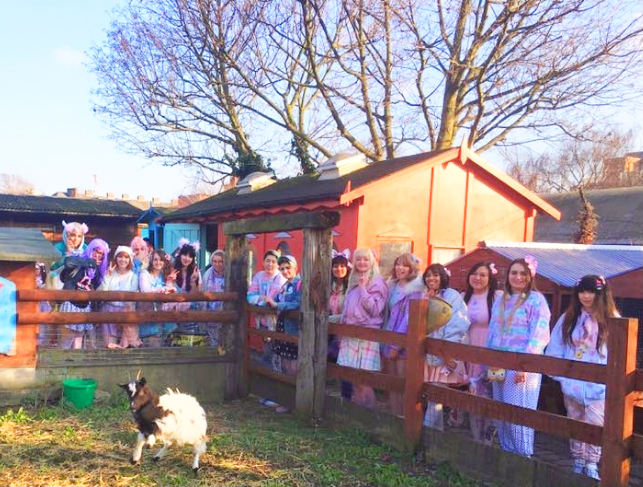 After playing with the many animals, the group headed their own ways. One group decided to go to the popular kawaii goods shop Art Box, while the rest decided to continue looking in the many vintage shops. Another popular shop is Beyond Retro, which has a very large store in Brick Lane!
The group was excited to hear about LaFary♪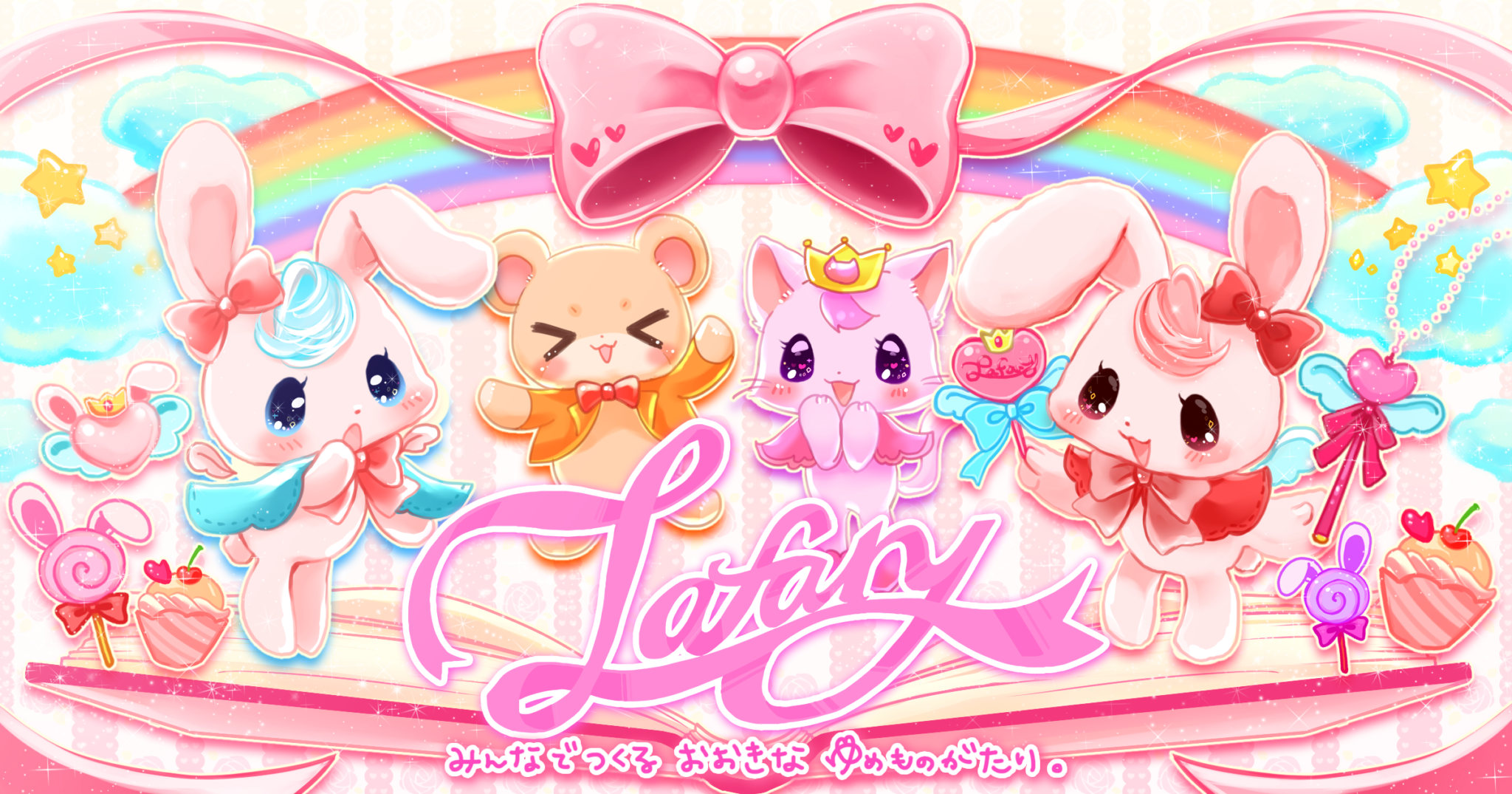 Lafary is a Japanese Yume kawaii brand♪
official web shop:http://www.lafary.shop/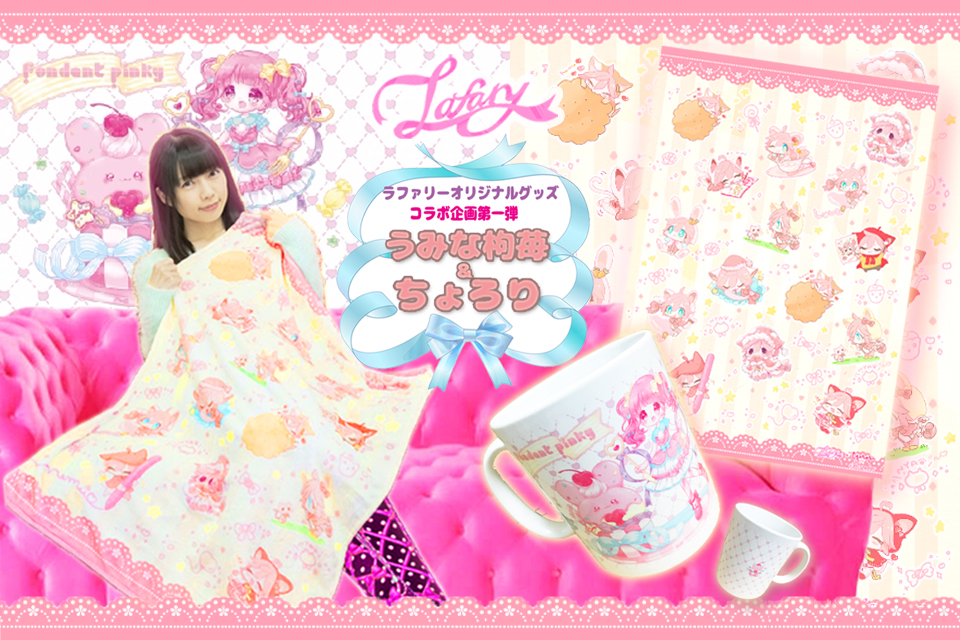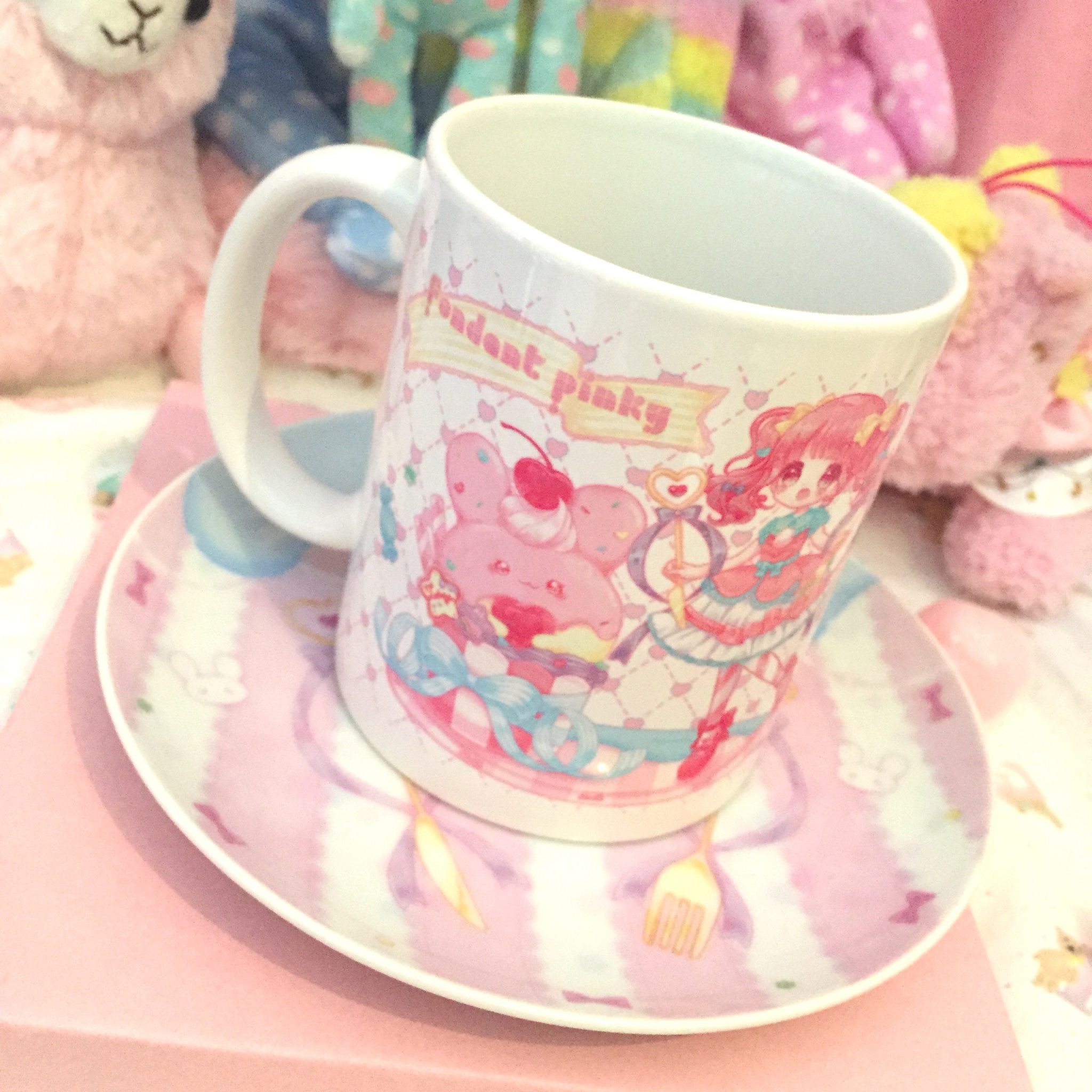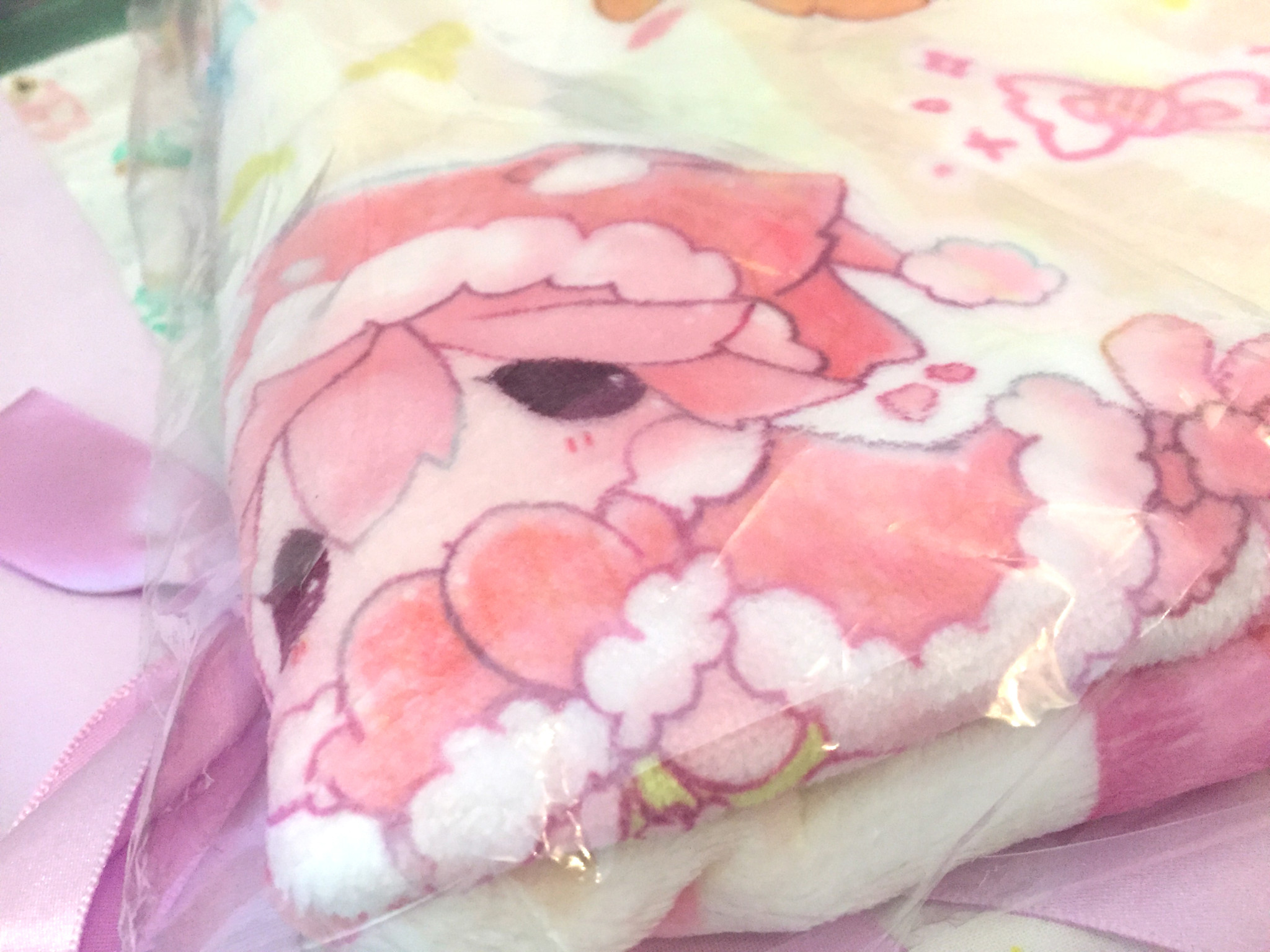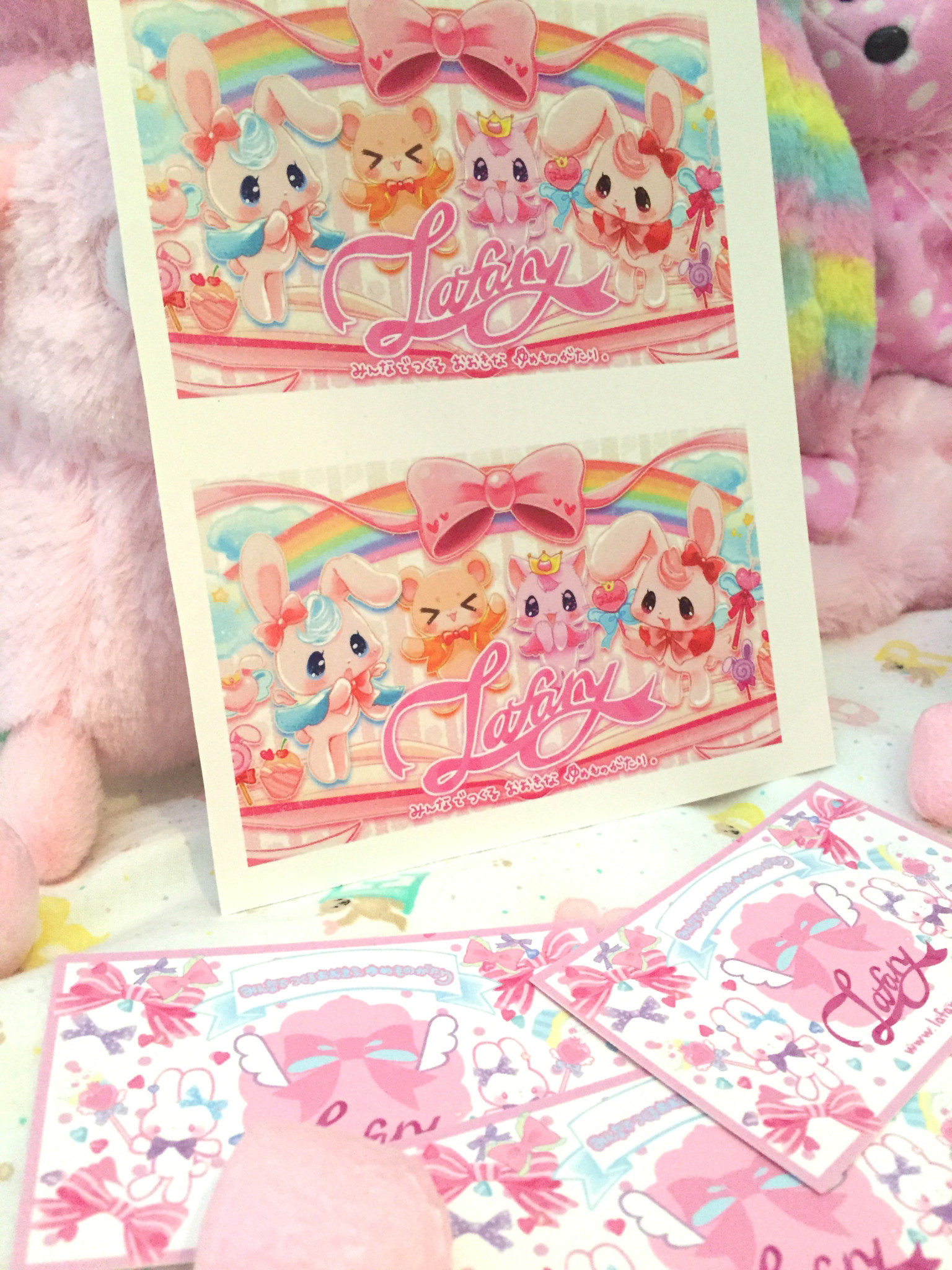 The fans who attended the meet were excited to hear about our report, and wanted to share their feelings about Japanese fashion!
One fan told us "I like both lolita and fairy kei: Lolita makes me feel like royalty. Spank kei, I just love the tone of it and how the colours contrast. The UK comm is so big and I love the people, they're all lovely and outgoing!"
We asked the organiser, Izzy, why she wanted to hold a Spank! Meetup:
"I'm a big fan of childhood related items like old toys and old 80s style clothing… it's kind of tacky in a charming way, to me it's very dreamy! I've been collecting 80s and 90s toys for a while now so when I saw spank sometimes uses elements of that I fell in love. We've had a lot of fairy kei meetups in the uk, so I decided to hold the first spank! Meetup!"
Her outfit featured retro motifs, a vintage sweater, and Spank! Tights♡
She is planning another meetup soon, which we're looking forwards to~
We shared LaFary products with the group, and everyone agreed that the art by Umina-chan was adorable!
We spoke to the kawaii girl who bought our popular fluffy blanket☆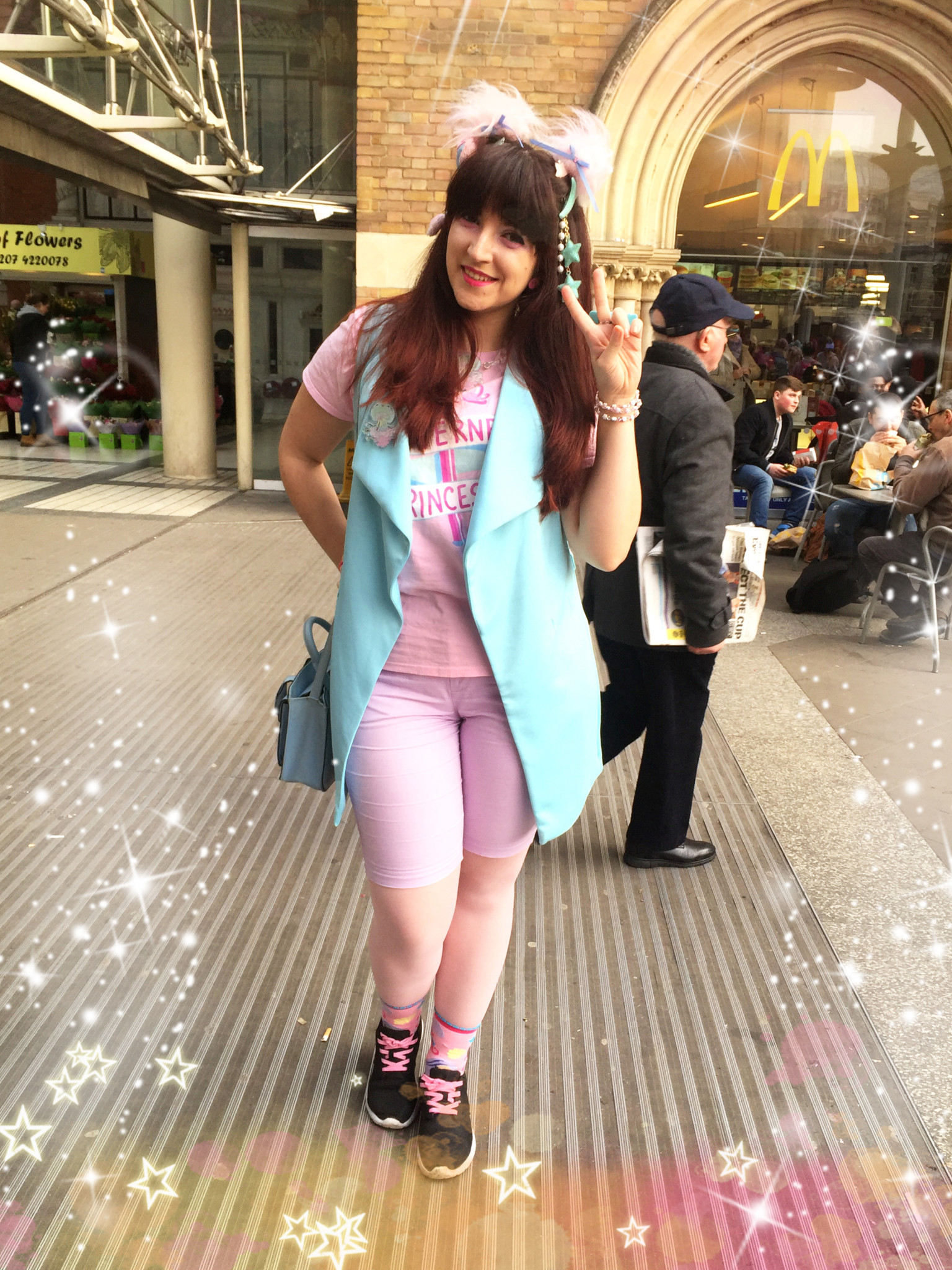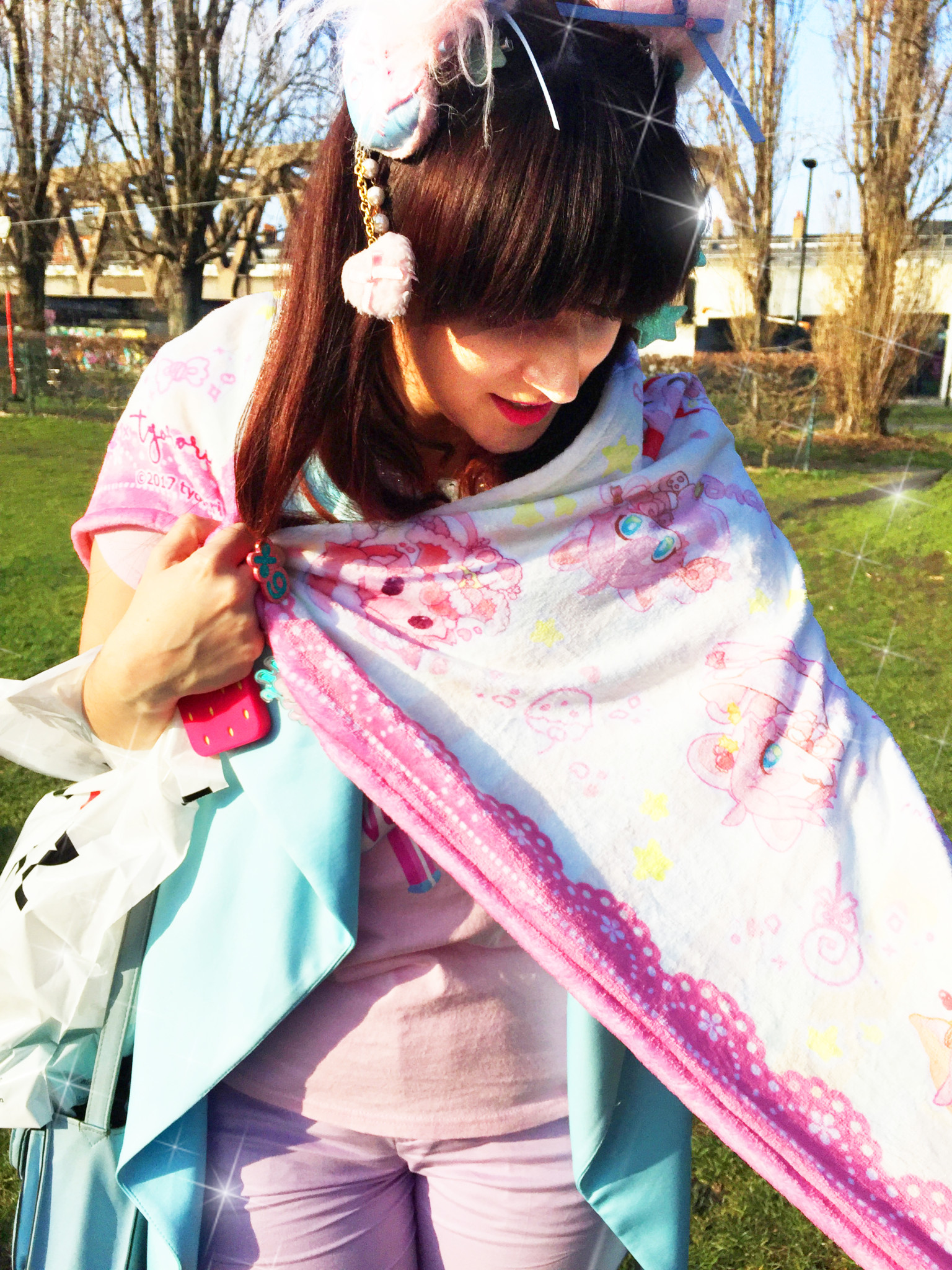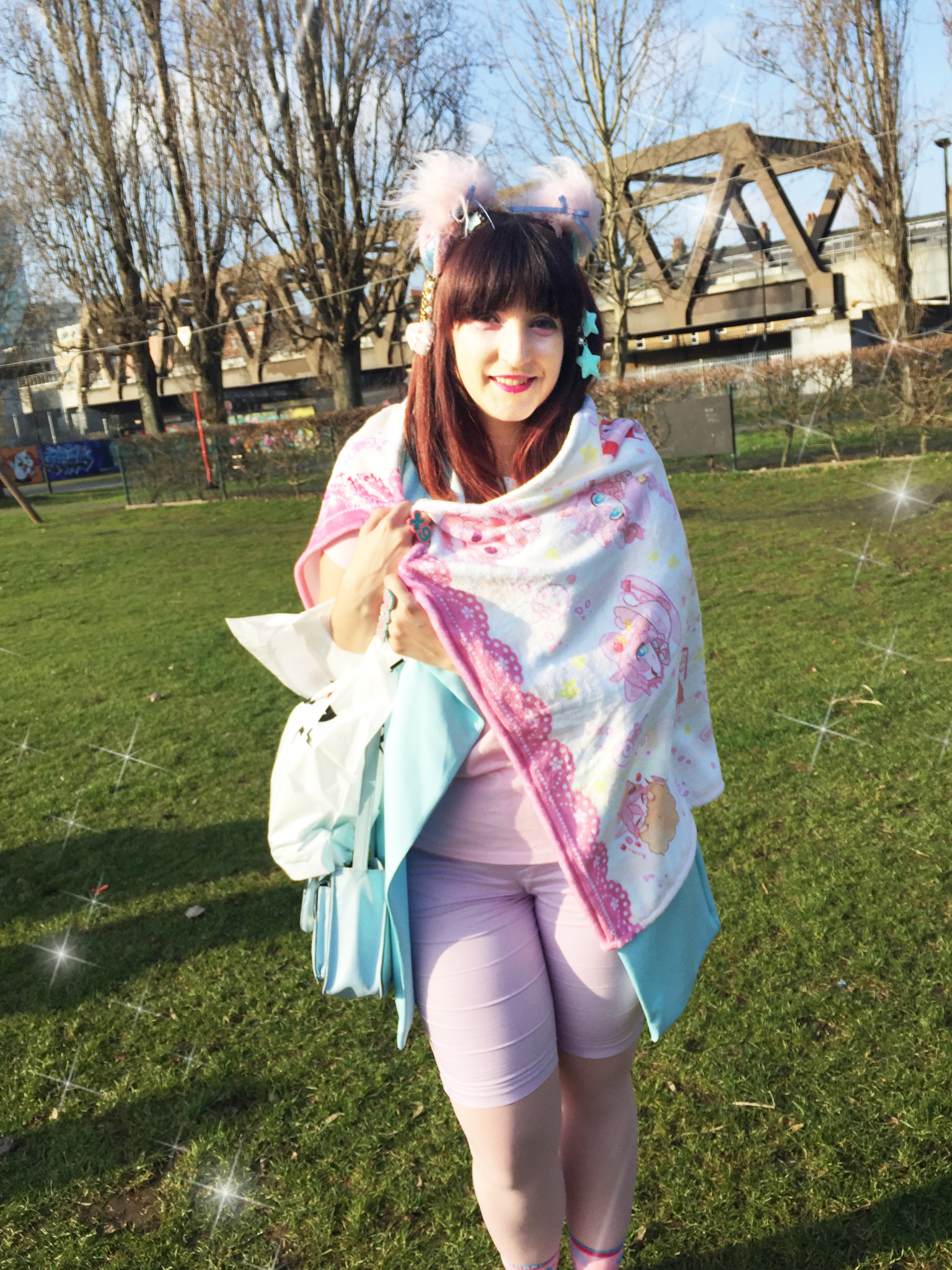 We asked her how she felt about the blanket and why she loves Japanese fashion.
"I gave the blanket to my colleague for as a gift for his baby today. He said it was soft and warm and will be perfect for her. It's very cute! I love Japanese fashion because it's creative and people are not afraid to question what is normal, mix and match items and colours and express themselves through what they wear. it's also going against ideas that when you grow up you have to dress differently, phase out a lot of colours and conform to what is expected.
I think we do a lot of that in life and try to act like people expect us to but dressing in alternative fashion, especially japanese street styles goes against that, and allows people to keep their individuality without that meaning they are any less mature or not responsible adults"
We asked her what she'd like to see in the future of Harajuku fashion:
"I would like to see more people in the western world adding their own twists to the fashion, so that there is a worldwide exchange and development of the styles. Recently a lot of people lamented the loss of fruits magazine but here I see a growing community of jfashion lovers and since western and japanese culture have gotten inspired from each other in the past, I think they should be again and collaborate on a worldwide level. Maybe even have designers and artists who love the fashion collaborate for new projects to spread the word!"
***
The offline-meetup was lots of fun, and showed that people can truly bond through fashion♥
Part 2 will feature snaps of all of the cute outfits from the meetup, so look forward to it♪