I want my room to be cuter♡
I want to create a cuter room!
If your walls are plain and boring, this article is for you♪
I recently bought some Little Twin Stars wall stickers, and tried to DIY my room☆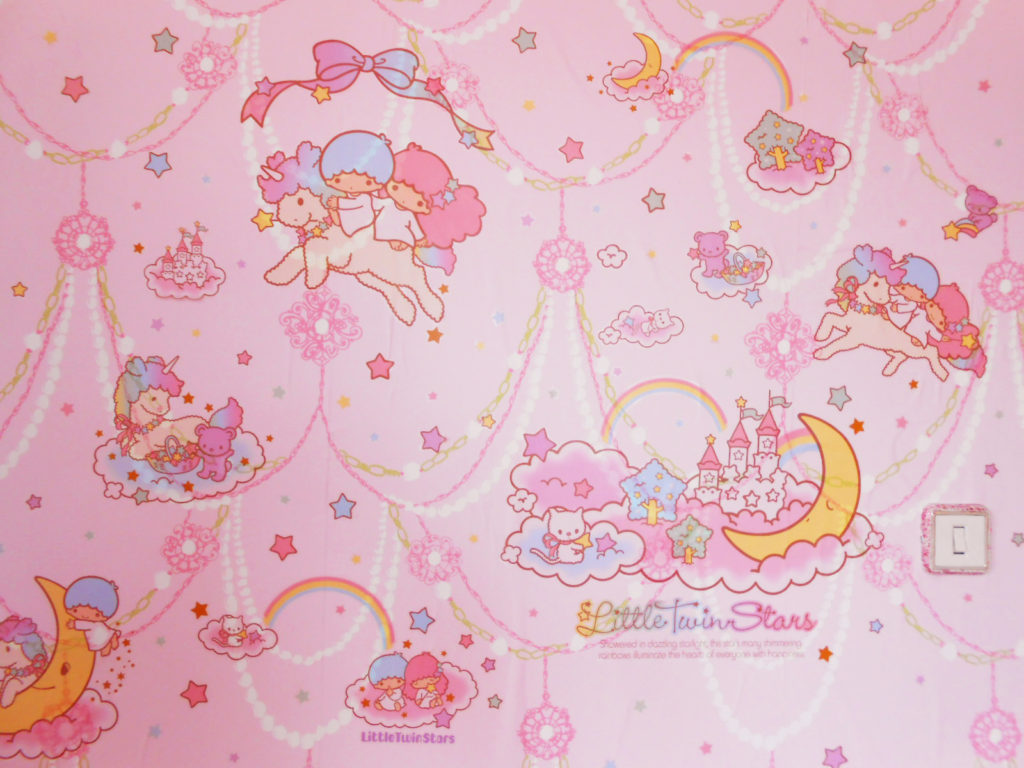 Let's make this wall kawaii♪
♡You Will Need♡
☆Little Twin Stars rainbow wall stickers
When pasting the wall paper, you'll need paste, scissors, cutters, a spatula… etc
You can buy them from Rakuten here:ウォールステッカー Little Twin Stars 正規品 60*90cm【シルキー完全オリジナル】♪
♡Before♡DIY
This room had a dirty, white wall.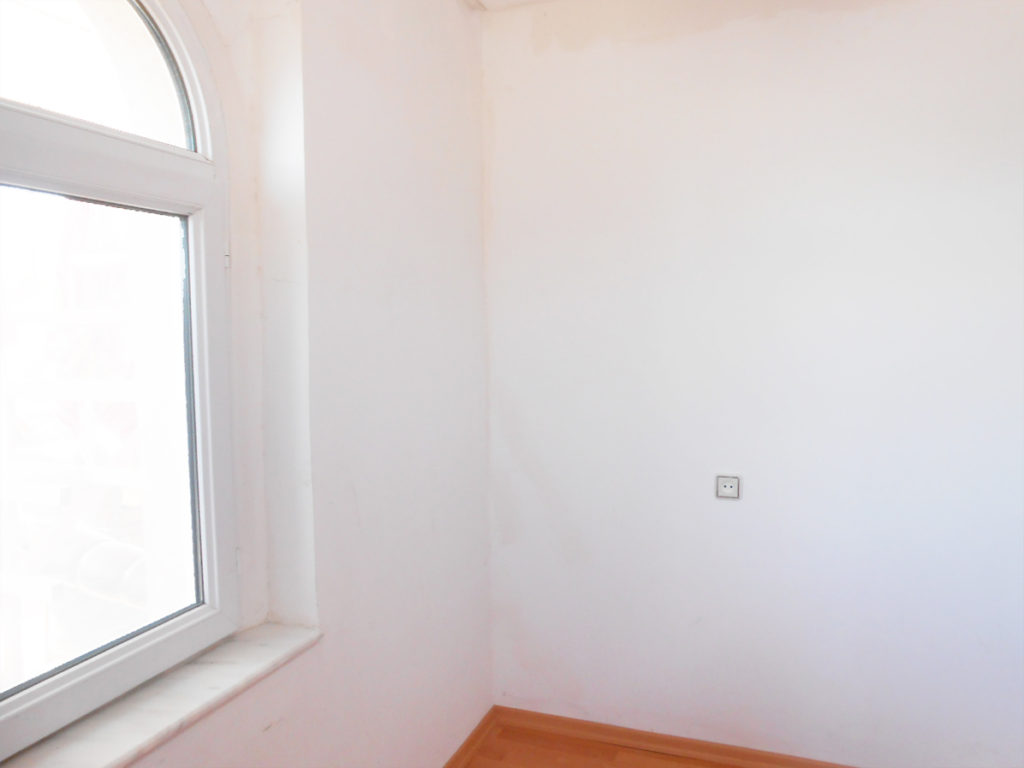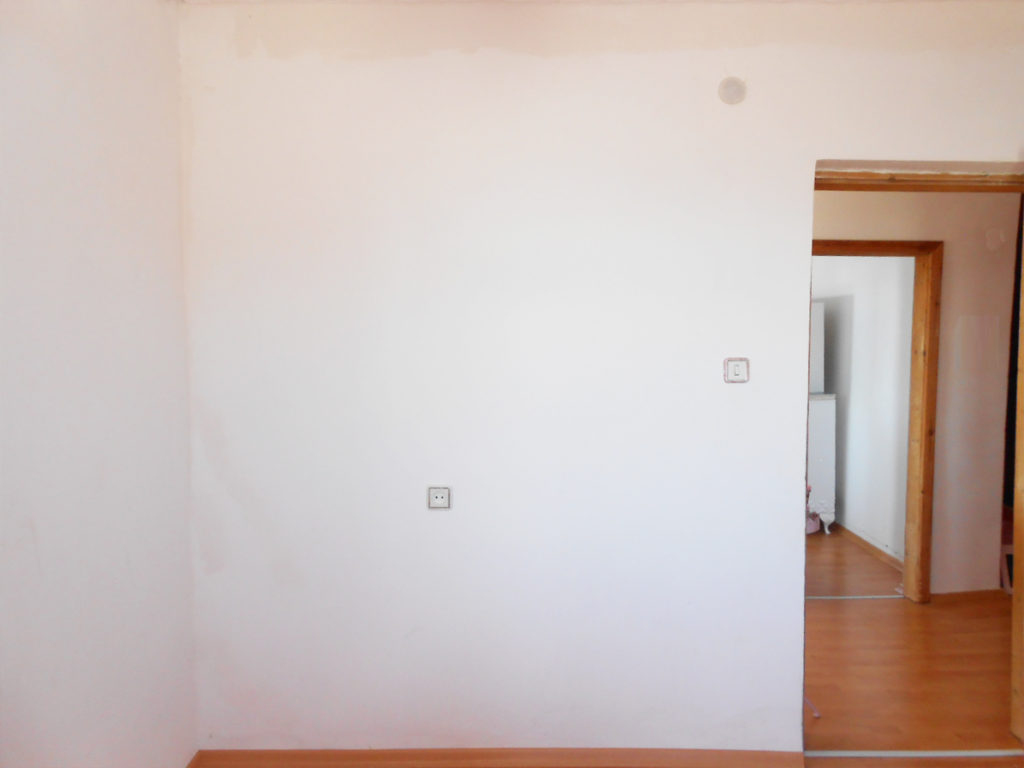 I'll use DIY to turn this dirty wall cute!
♡After♡DIY Complete!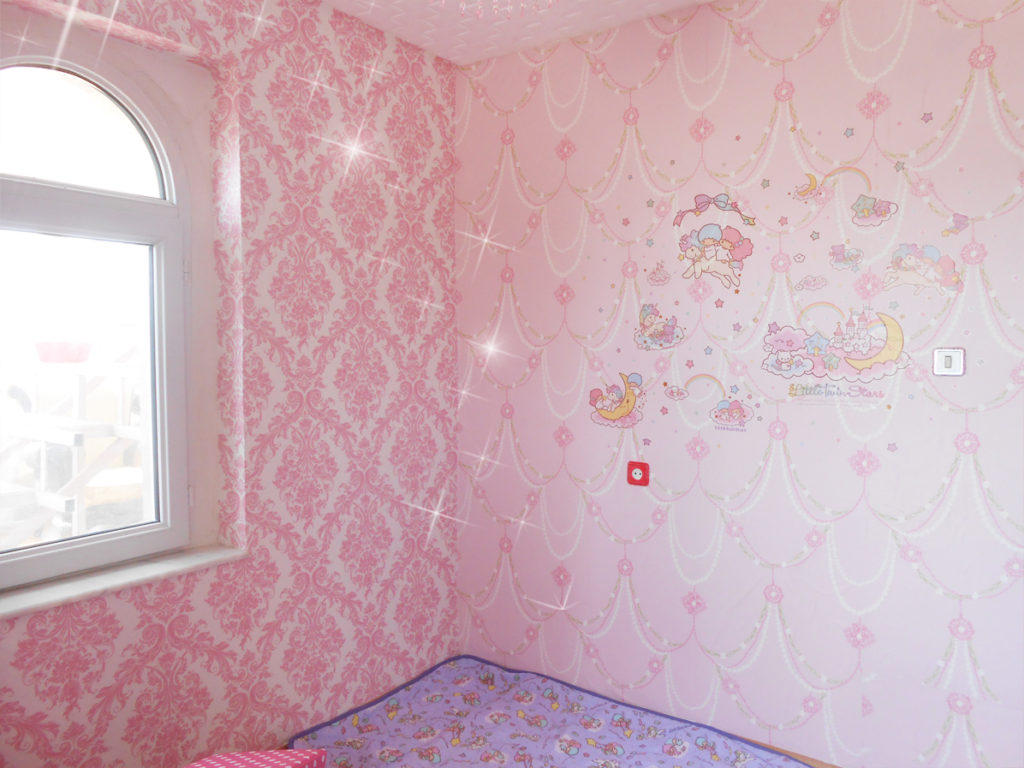 I used a pink wallpaper and a Kiki Lala wall sticker which I bought online to create the ultimate yumekawa kids room☆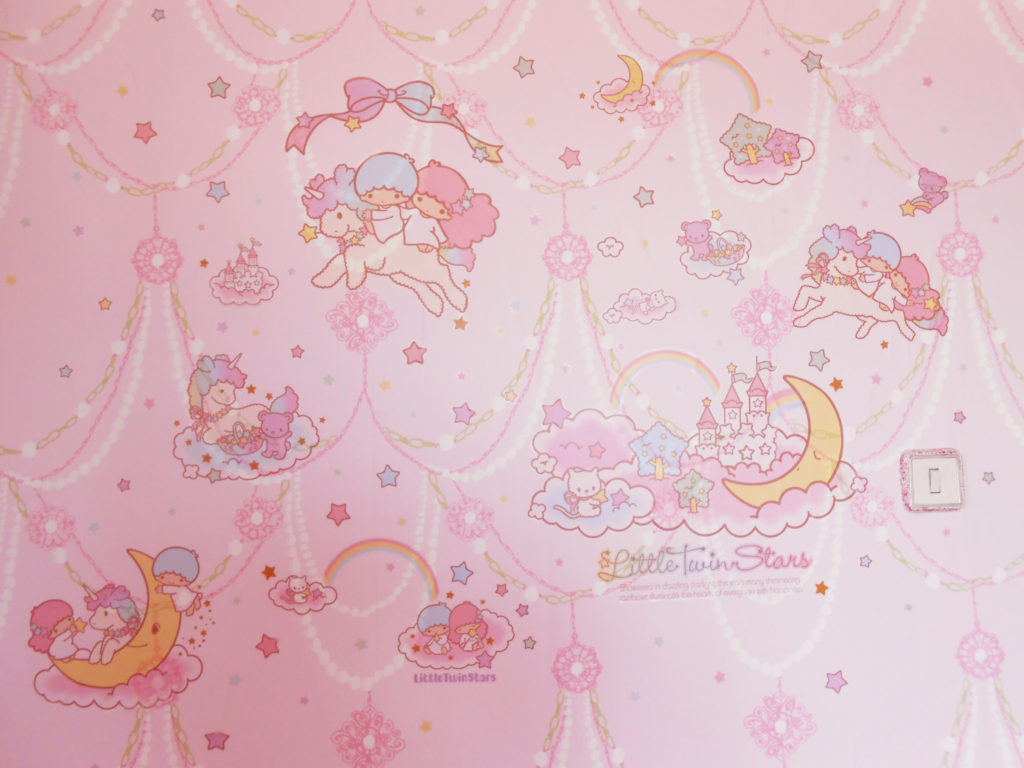 The large thin stickers can be torn easily, so be slow and careful while peeling them from the sheet☆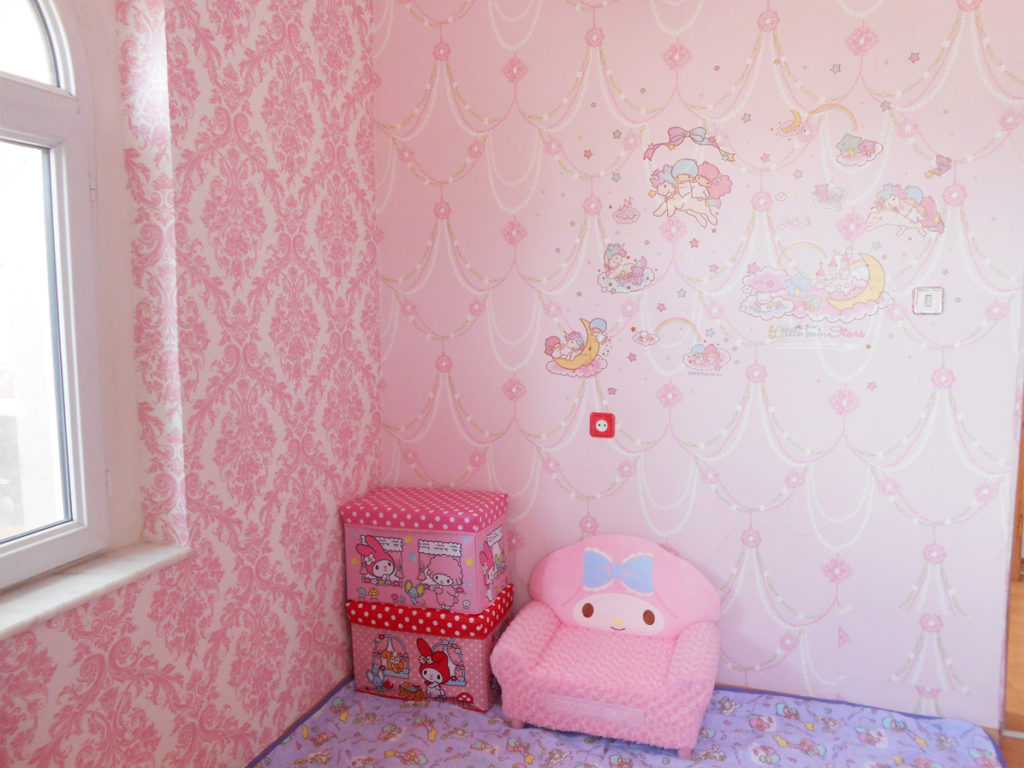 Using Sanrio goods and various yumekawa items, the room has easily been made suuuuper kawaii♪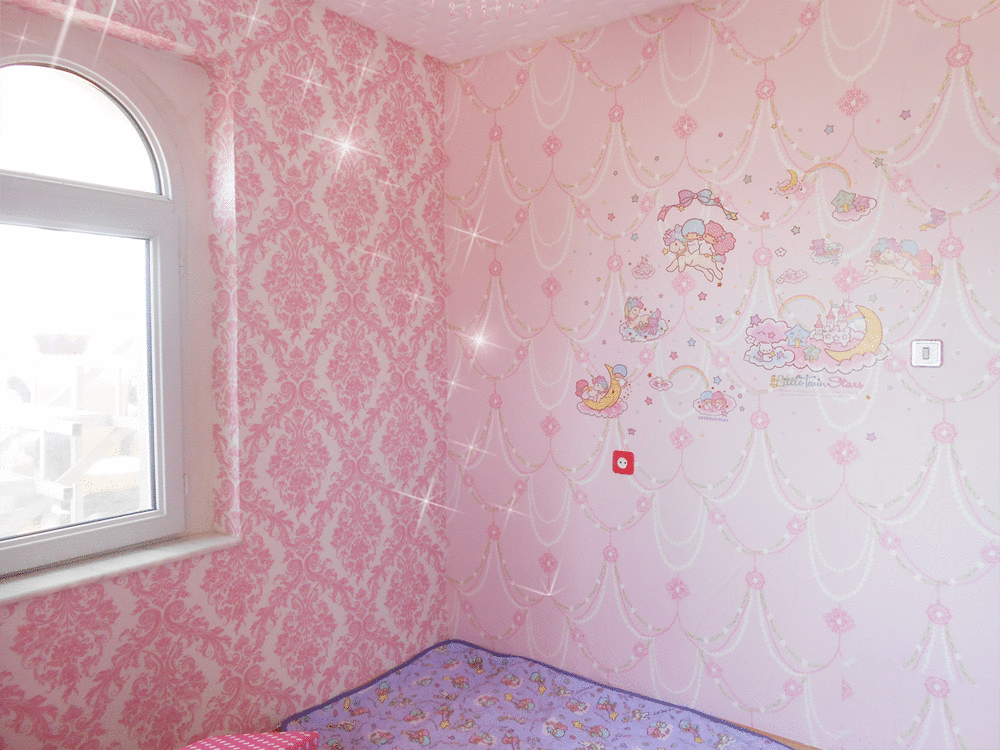 Using your favourite stickers and wallpaper, you can make your room adorable! You can easily buy DIY items online☆
Applying the wall sticker is easy!
Wall stickers that you can buy online usually come on a big sticker sheet which you can easily peel off and apply to your wall♪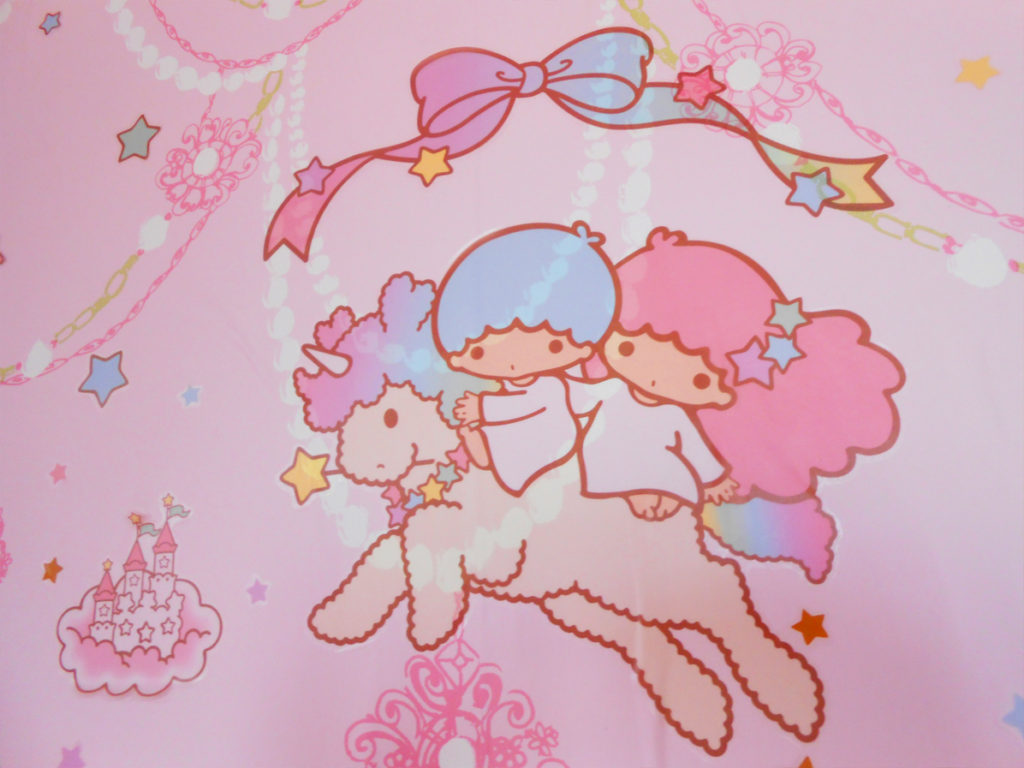 This cute transparent KikiLala sticker uses pastel rainbow colours♡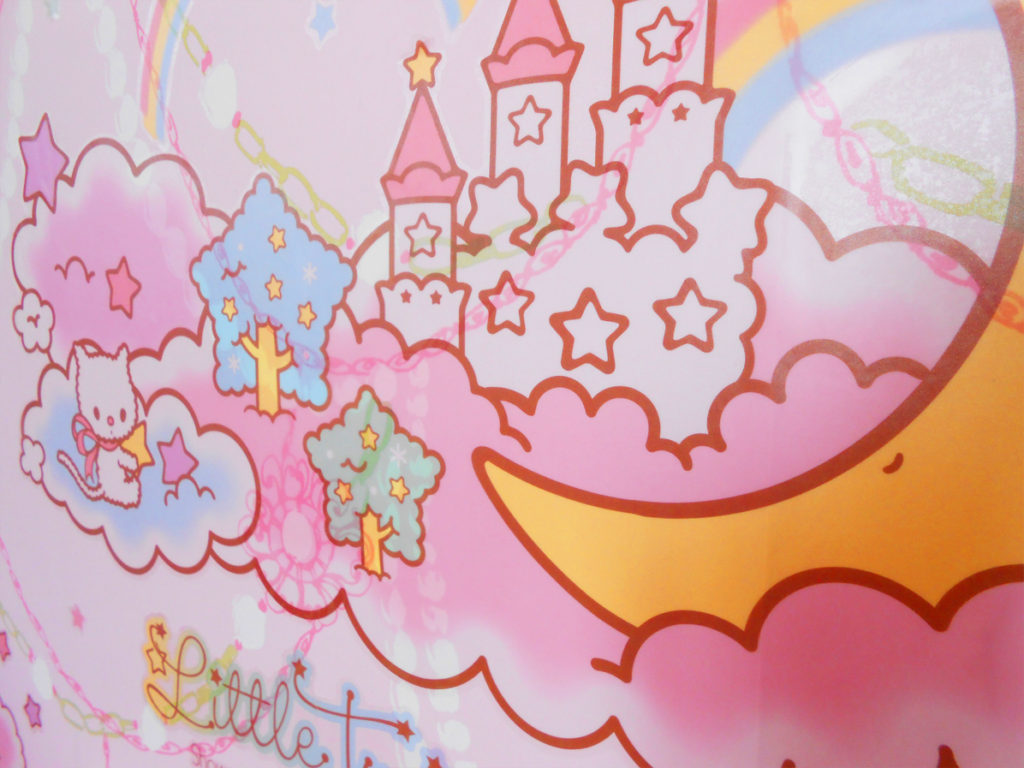 This kind of wall sticker is super convenient and can be used whenever☆If it starts to peel off, you can easily pat the corners back down using your fingers.
 Now you can use stickers to DIY your room too♡
The is a variety of KikiLala stickers♪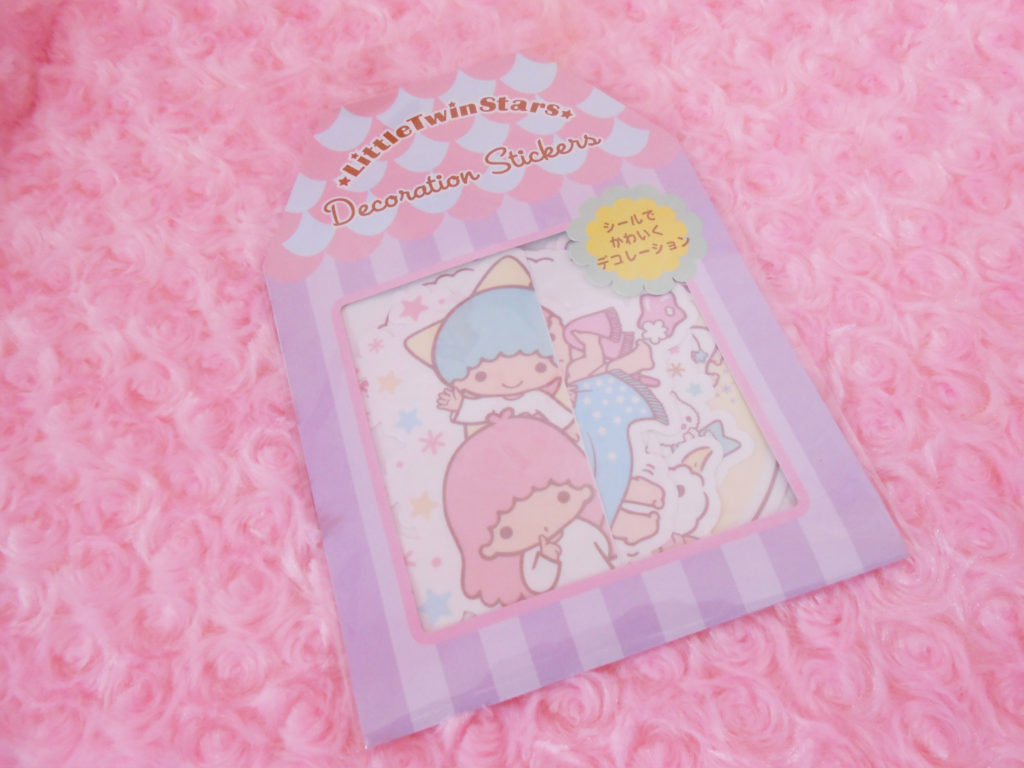 Kiki & Lala Decoration Sticker: From 800en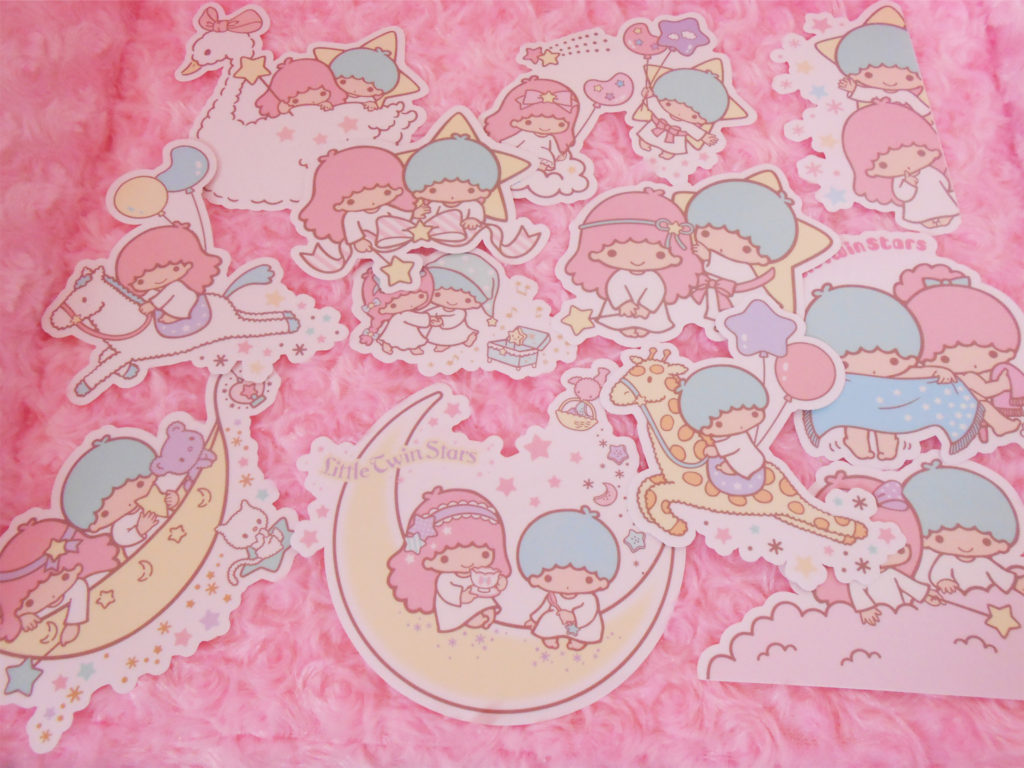 It comes with 12 kinds of sticker. These are a bit too small for your wall, but they can be used on notebooks, files, stationery, and other miscellaneous goods♪
As well as Little Twin Stars, you can also get My Melody, Hello Kitty, Pom Pom Purin, and tons of other types of sticker☆ You can find them on Rakuten♪
Video: How to apply wall stickers☆
Just paste!♪This video shows the basic pasting method☆
Just paste♡ This video shows how to apply the stickers to your wall☆
This video uses a reusable soft adhesive, such as Pritt's "Yokuyo". You just cut out the sticker and paste it on♪
This is recommended since it won't damage your wallpaper ☆