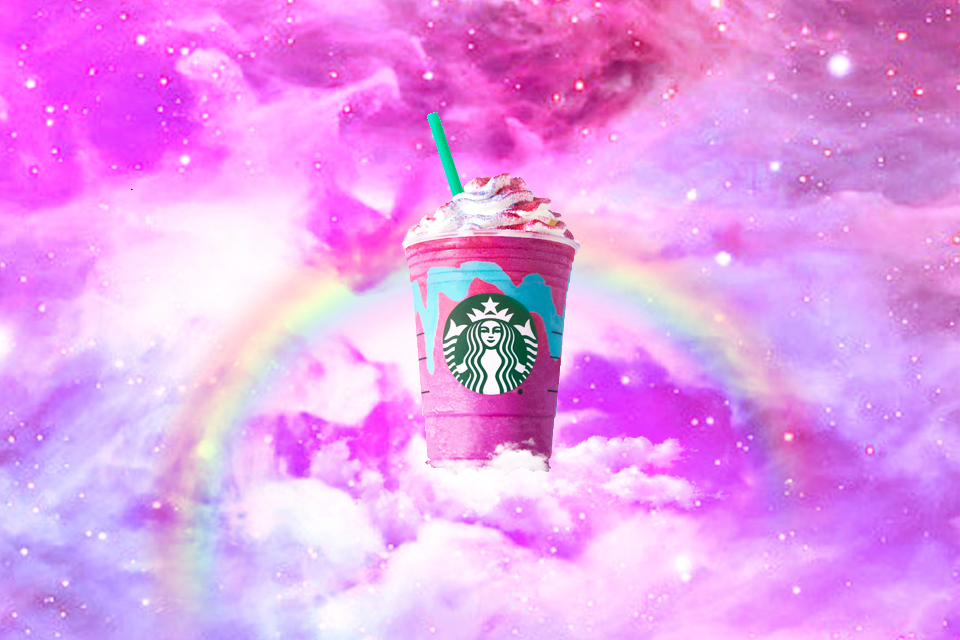 It's been a hot topic all over the world!(≧▽≦)☆♪
Starbucks announced the super dreamy looking Unicorn Frappuccino, which was only available for 5 days ♡
Today we're going to show you some of the cutest "React" videos, and find out how you can make your own Unicorn Frappuccino from home!☆
What does the Unicorn Frappuccino taste like??♡What are people saying about it?♡
Everyone seems to have a different opinion on this dreamy looking drink!
Let's check what the people who tried it have to say about it♪
"Sour… It's tasty but the mango is really… It's mango with vanilla and food colouring, so it tastes a bit like a mango yogurt."
「ベリーやマンゴーや生クリームとかいろんな味がミックスされてて、酸味がある!よくわからないけど美味しいちゃ美味しい!水色のところは酸っぱい。たまに飲みたくなる♡」
https://www.youtube.com/watch?v=EgoLLBXEGAU
First impressions:
Thoughts before drinking:「バブルガムやわたあめみたいな甘~い味っぽい♪リサ・フランクみたいなゆめかわいい色がかわいい♡虹色・キラキラしててかわいい♡」
Thoughts after drinking:「いちご味っぽい。ミルキーでクリームと混ぜるとまた味が変わっておいしい!」
「甘いかとイメージしてたけど、酸っぱい!ので仰天!水色の部分も上のクリームもすっぱい♪すっぱいものに敏感なのでクレイジー♡いろんな味がして飲むのがやめられない♪」
Now do it yourself♡How to make a homemade Unicorn Frappuccino☆
The mysterious tasting Unicorn Frappuccino♡
The official Starbucks recipie can be found here⇒https://www.starbucks.com/menu/drinks/frappuccino-blended-beverages/unicorn-frappuccino-blended-cr%C3%A8me
Lots of people have tried to make their own Unicorn Frappuccinos♪There is a variety of recipes too♪Now you can make a Unicorn Frapp which is to your liking☆
DIY Starbucks Unicorn Frappuccino (that doesn't taste gross!)
DIY STARBUCKS UNICORN FRAPPUCCINO!
DIY UNICORN STARBUCKS FRAPPUCCINO! TASTE TEST!
Trending : DIY STARBUCKS UNICORN FRAPP (Better Than Original!)How to make a banana & fruity frapp!
DIY Starbucks Unicorn Frappuccino | Eat the Trend
〈You Will Need〉
☆Pastel blue blueberry flavoured white chocolate cream☆
・Half a teaspoon of blueberry flavoured KOOL AID
・Half a teaspoon of hot water
・A quarter of a cup of Melted white chocolate
☆Frappuccino☆
・3 cups of milk
・Water
・1~2 spoons of vanilla ice cream
・1 teaspoon of Pink Lemonade flavour KOOL AID
・¼ teaspoon of citric acid
・Half a teaspoon of Grenadine syrup
・Whipped cream
・Cookie decorating pearl dust in pink and blue
〈How to make〉
Just mix it all together using a mixer/blender!☆